There Is Money In USA Track And Field, Just Not For The Athletes
There Is Money In USA Track And Field, Just Not For The Athletes
Athletes don't tend to get into track and field for the money, but an executive might. In the Washington Post's story last week on USA Track and Field CEO M
Oct 11, 2016
by Taylor Dutch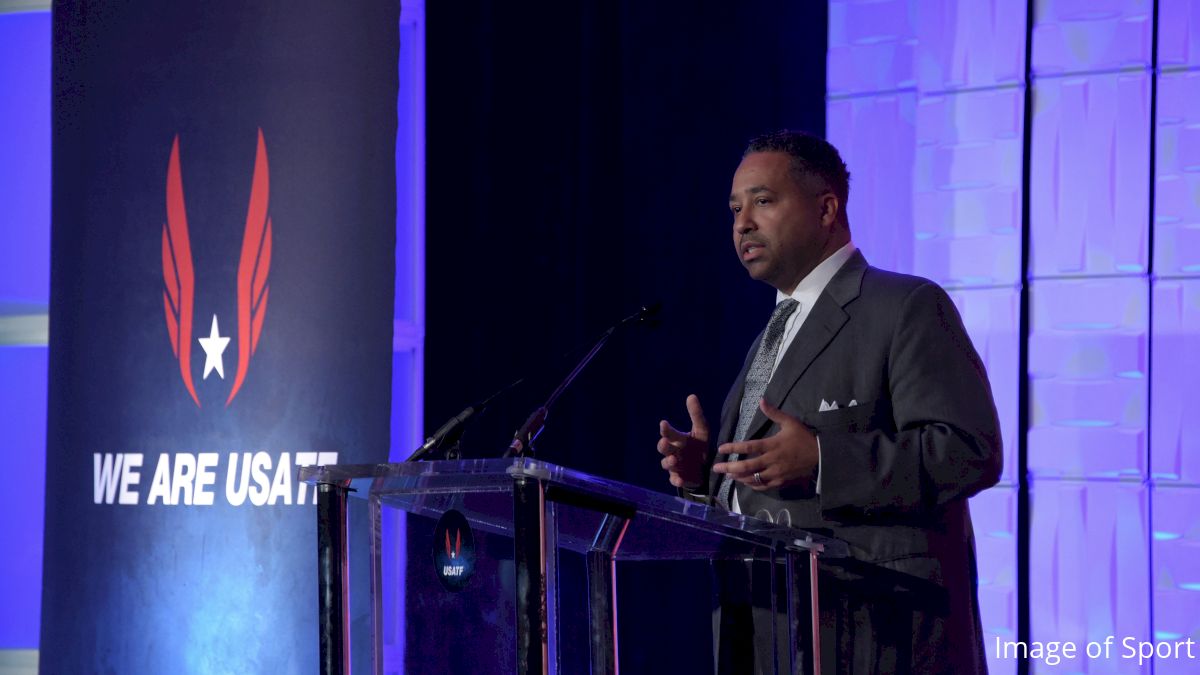 Athletes don't tend to get into track and field for the money, but an executive might.
In the
Washington Post's story
last week on USA Track and Field CEO Max Siegel, athletes and former employees voiced their concerns with the executive's "lavish" spending and leadership style. It served as both a harsh reminder of how professional track and field athletes earn a living--often barely scraping by--and a stark revelation that their national governing body's leader earns exorbitant amounts in pay and perks.
After Siegel secured a 23-year sponsorship agreement with Nike that was worth a reported $500 million, USATF board chairman Steve Miller called Siegel "the most successful deal-maker in the nonprofit's history," according to the same Washington Post story. USATF is paying Siegel $1.7 million in salary and bonuses this year, which is reportedly seven times the average for a nonprofit CEO with a similar budget. And, according to former employees, Siegel regularly flies first class, recently used a private jet, and stays in luxury hotels while traveling for work.
Although Siegel has negotiated several unprecedented deals with major sponsorships, led USATF to 12 new corporate sponsors and grown the organization's budget from $17 million in 2011 to $35 million this year, the financial success has yet to trickle down to the athletes who compete on behalf of the organization. According to a grant-making nonprofit, the average income for 150 U.S. athletes who ranked in the top 10 in their event in
2015 earned $17,000 that year
.
Finding a way

Few post-collegiate athletes are fortunate enough to secure sponsorship deals from shoe companies, which support athletes they believe will compete well enough to earn spots on U.S. international teams and win medals. And even if an athlete acquires a sponsorship, the accompanying contracts often have harsh, performance-based reduction clauses that can negatively impact salary.
I couldn't afford a flight to Europe to race. Meanwhile Max is flying in a private jet to non-track related functions. https://t.co/0LvOz6s6HM

— Phoebe Wright (@Phe800) October 7, 2016
For many track and field athletes with elite ambitions, some need to work one or more jobs or receive financial support from friends or family while they train with more fervor than their hectic college days. It's a hard way to live--but again, athletes don't tend to go into track and field for the money.
Others turn to more nontraditional methods to fund their careers. According to
USA Today
, about 110 Olympic hopefuls have created GoFundMe accounts to help support their athletic pursuits. GoFundMe even created a competition that awarded a $10,000 bonus to the athlete who collected the most in funding. The winner, Jeremy Taiwo, has raised
$53,870 with an account he set up in 2015
. He said the support from fans has been critical to keeping him in the sport.
'If you believe in me'

"It was literally the only thing that helped me train throughout the entire year," Taiwo told
USA Today
after he finished second to Olympic gold medalist Ashton Eaton at the Olympic Trials. "I'm going to be the athlete that makes the team if you believe in me."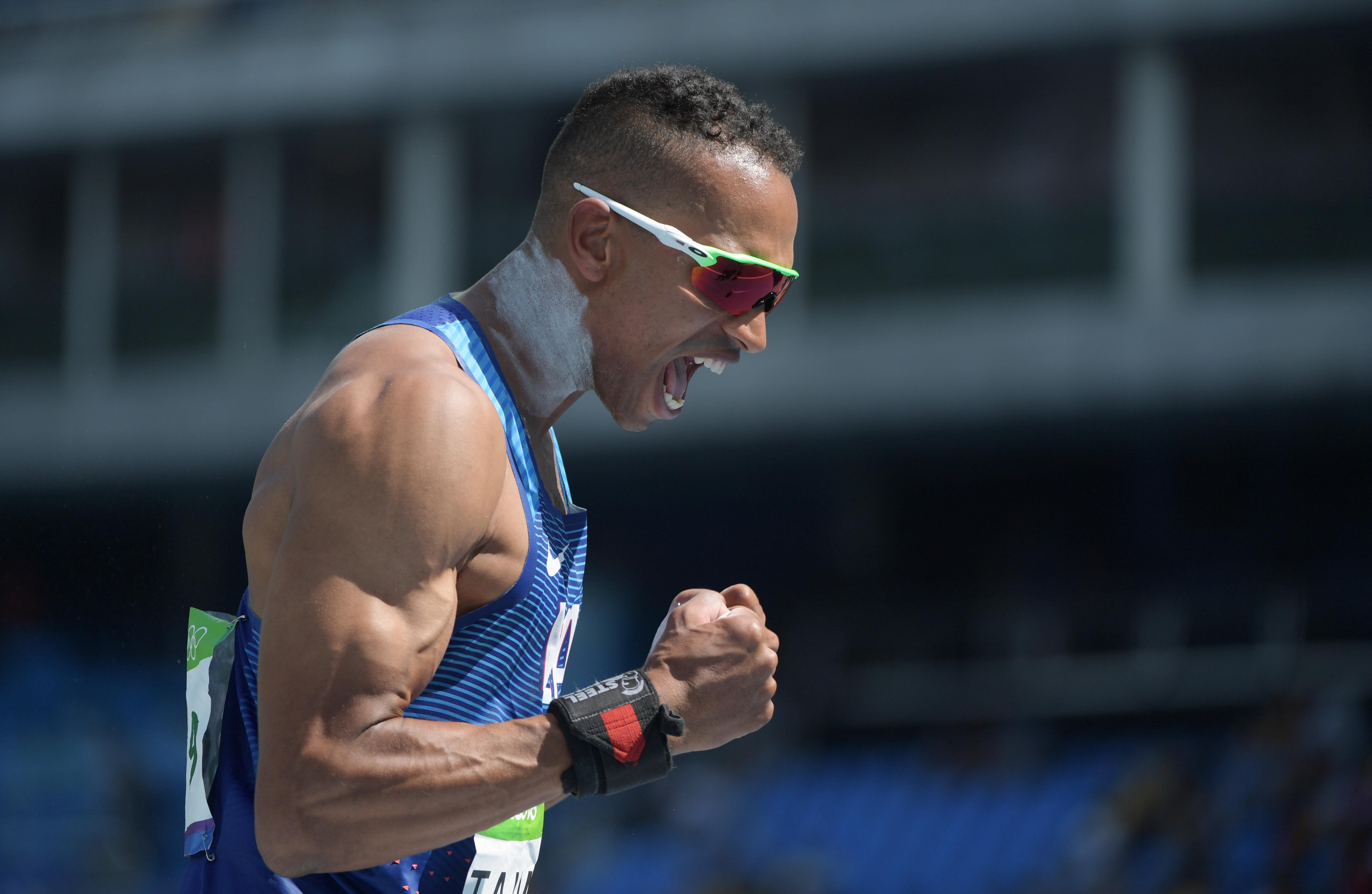 Taiwo graduated from Washington in 2013 and competed while unsponsored until his agent reached out to Brooks Running in January. Brooks agreed to give Taiwo gear and $1,000 for travel with the opportunity for a bonus if he made the Olympic team. Taiwo also worked part-time at Dick's Sporting Goods through a program that hires Olympic hopefuls to work in exchange for a $20 hourly wage and a flexible schedule for training.
Olympic shot putter Darrell Hill also worked at Dick's Sporting Goods the summer after he graduated from Penn State in 2015.
"I knew my financial situation, and I needed a job," Hill told
Pivot Today
. He went on to finish third in the Olympic Trials.
Olympic 800m runner Boris Berian also experienced a tough route to the Olympics, which involved dropping out of Adams State and
working at McDonald's
while training. It wasn't until the fall of 2014, when legendary coach Joe Vigil encouraged Carlos Handler and Brenda Martinez to invite Berian to train with the Big Bear Track Club, that Berian found a stable training situation. Martinez supplied Berian with New Balance gear from her sponsor and Handler helped him with rent and travel money so he could focus on training. Two years in a stable training environment and eventually a sponsorship with New Balance helped support Berian in his Olympic endeavors. He finished second at the Trials and eighth at the Olympic Games this past summer.
Hardly enough to get by

My former college teammate, Taylor Bryson, also had every reason to continue to train after college despite lacking a sponsorship. After suffering from frequent injuries the majority of her NCAA career, Bryson finally had her dream season as a senior. A 16:05 5K PR, which would have finished sixth at the 2016 NCAA Outdoor Championships, revealed her untapped potential. Although sponsors weren't knocking on her door, Bryson found a way to make it work.
She supported herself by working two jobs as a part-time sales associate at AlterG Anti-Gravity Treadmill and as a babysitter for a family in the Bay Area. Between work hours, she trained with the Bay Area Track Club. In a
2013 Runner's World story
, I broke down what a typical week looked like for Bryson: 28-32 hours of work and 11 workouts with 100 miles (60 miles of running with 40 in cross training). She earned around $1,800 a month from her two jobs and paid $1,000 in rent in addition to typical monthly expenses like groceries, gas and physical therapy that totaled about $700.
That's right: She earned $1,800 a month and spent $1,700 a month to pursue her post-collegiate running dream.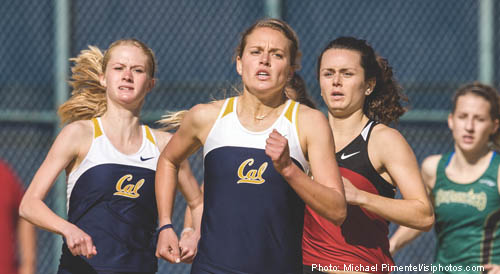 After a year of grueling training on hardly enough to get by, Bryson eventually hung up her spikes. The demands were too much, and her joy of racing subsided as a result. No one can fault Bryson for saying goodbye to competitive racing. She had zero financial support and worked two jobs while putting in almost double the mileage she ran in college. Based on shoe sponsorship requirements for U.S. athletes, Bryson didn't qualify, but many athletes are much faster and still don't receive support.
Taiwo, Hill, and Berian all made their Olympic dreams a reality by scraping by with part-time jobs, training in difficult circumstances, and receiving support from friends, family, and those who believe in them. Bryson didn't get to realize her dream, but I will always wonder what could have been for her and the other athletes who have to scrape by.
How fast could they run if they didn't have to spend multiple hours a week at a part-time job? How many more hours of sleep could they have had if they weren't spending time commuting to work and workouts? How much less stress would have been on them if they weren't thinking about the little--if any--money left over at the end of each month?
How many athletes have fallen short or given up their dreams because the financial support wasn't there?
Track athletes don't tend to go into the sport for the money, but they'll leave unless it starts to show up in their pockets.