2016 DI NCAA XC Championships
The Progression of Surprise NCAA Champion Karissa Schweizer
The Progression of Surprise NCAA Champion Karissa Schweizer
Missouri's Karissa Schweizer never won an Iowa state title, but she is now an NCAA cross country champion.
Nov 22, 2016
by Taylor Dutch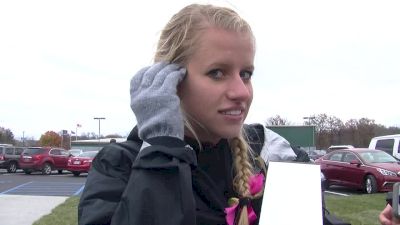 The final 200 meters of the women's NCAA Cross Country Championship in Terre Haute, Indiana, on Saturday was a showdown between a two-time Foot Locker champion, a New Balance Nationals Indoor 5K champion, and a runner who never won a state title in cross country.
Karissa Schweizer of Missouri found herself in NCAA title contention with two of the most accomplished runners in the field--Notre Dame's Anna Rohrer and Michigan's Erin Finn. On the 400m homestretch and amid deafening cheers at LaVern Gibson Championship Course, Rohrer was the first to pass Finn for the lead. But Finn responded quickly by overtaking her Great Lakes region rival. The NCAA title seemed within reach for Finn, but suddenly, Schweizer made an unexpected surge on Finn's right side and held her lead all the way into the finish line.
The junior from Urbandale, Iowa, who never competed at Foot Locker Nationals or earned a top 40 Nike Cross Nationals placing, won the NCAA championship against some of the most accomplished contenders in the NCAA.
Watch the series of kicks below in Kick of the Week:

Aside from her 47th-place finish at 2013 Nike Cross Nationals, Schweizer never competed at a national cross country championship while running for Dowling Catholic High School. She earned one Iowa state title in the outdoor 3K in 2011 and was a consistent top five finisher in events ranging from 800m to 3K at the Iowa state meet. By the time Schweizer graduated, she held personal bests of 2:12 (800m), 4:34 (1500m), and 9:54 (3K).
Iowa prep expert and meet announcer Mike Jay noted Schweizer's rise from the high school level to winning her first NCAA title.
"She never won a state XC title @dowcathxc (4,7,3,2), but this one sure makes up for it!!" Jay wrote on Twitter after her victory.
The smile from @KarissaSchweiz4 says it all! She never won a state XC title at @dowcathxc (4,7,3,2), but this one sure makes up for it! https://t.co/BLAKLCkB71

— Mike Jay/Next Level (@MikeJaytrackxc) November 20, 2016
Schweizer has been on a steady rise since arriving at Missouri in 2014. She earned an individual berth to the NCAA championships as a freshman when she finished seventh at the Midwest regional. During the 2015 track season, she notched indoor PRs of 4:45 in the mile and 9:25 in the 3K and earned a chance to compete at the NCAA West preliminary in the 5K.
During her sophomore cross country season, Schweizer didn't qualify for NCAAs, but she finished 14th in the SEC. She returned with a vengeance in track season by running a mile PR of 4:39 and a 3K PR of 9:17. She also earned her first opportunity to compete at the NCAA Outdoor Championships with a 5K PR of 15:58.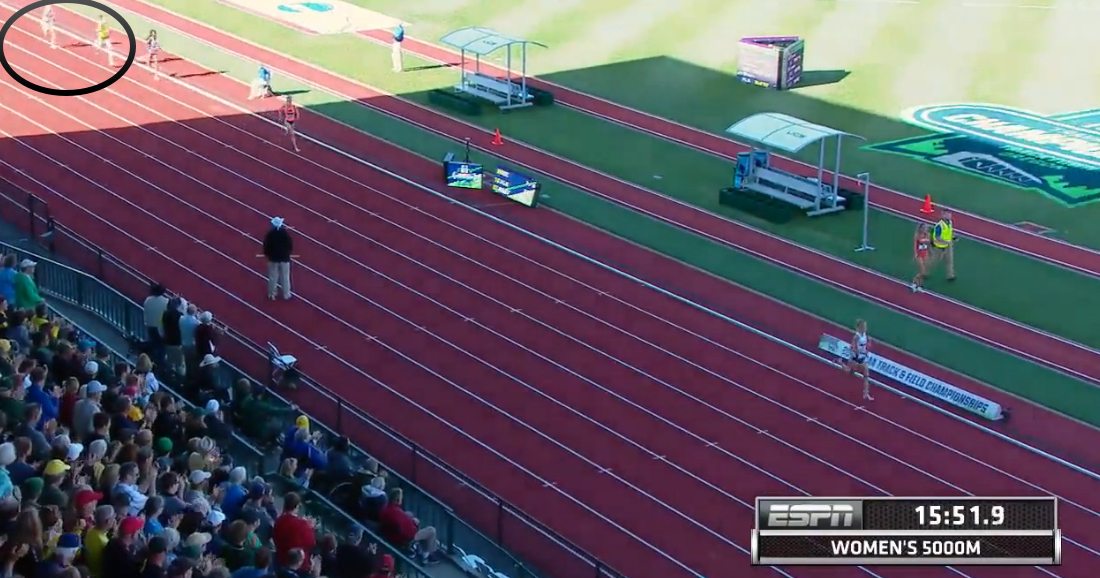 She went on to place third in the NCAA final behind NCAA champion Dominique Scott and Oklahoma State's Aurora Dybedokken, and she did it by unleashing her signature kick. With 100 meters remaining the race, Schweizer overtook Ednah Kurgat and Alli Cash to earn her first-All American honor. Schweizer's outdoor championship kick foreshadowed what was to come in Terre Haute five months later.
Schweizer entered Saturday's championship ranked No. 5 on the
Saucony Flo50
list and earned the projection based on her standout regular season performances. Two victories in a row at the SEC and Midwest region championships catapulted Schweizer from No. 10 to No. 5 behind Washington's Amy-Eloise Neale, Rohrer, New Mexico's Alice Wright, and Finn. Based on her competitors' performances, nobody on the FloTrack team picked Schweizer to win in the
pre-race predictions
.
In comparison, Finn has earned seven All-American honors and two NCAA runner-up finishes. As a freshman, Rohrer finished sixth at the NCAA Cross Country Championships and already owns a 5K PR of 15:32. But as racing often shows, stats on paper don't always translate to a victory. And Schweizer's kick will never be underestimated again.