2017 Breaking2
Report: Nike Is Planning A Sub-Two-Hour Marathon Attempt In The Spring
Report: Nike Is Planning A Sub-Two-Hour Marathon Attempt In The Spring
Nike is lining up a sub-two-hour marathon attempt for the spring of 2017.
Dec 12, 2016
by Dennis Young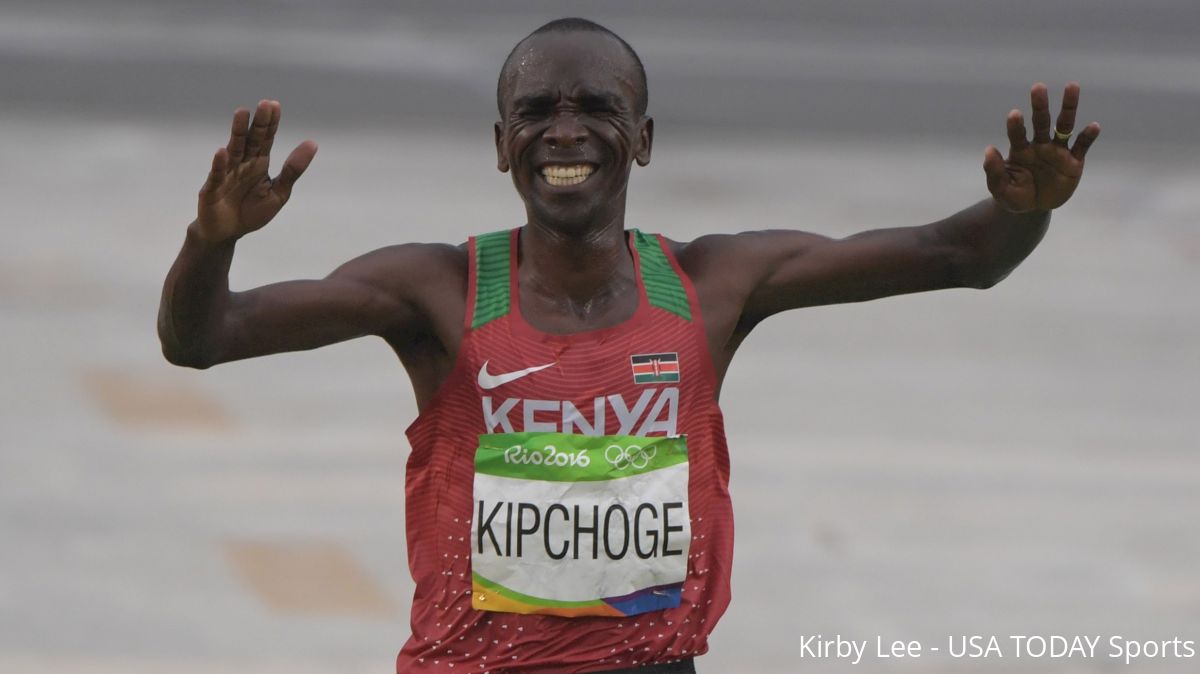 Nike will announce today that it has handpicked three men for a sub-two-hour marathon attempt in the spring of 2017, according
to a Runner's World report
. (RW's Alex Hutchinson writes that Nike gave him and an editor access, so it's safe to assume that this report is true.) ​
The three men are Eliud Kipchoge of Kenya, Lelisa Desisa of Ethiopia, and Zersenay Tadese of Eritrea. Kipchoge is the best marathoner in the world right now--his 2:03:05 in London missed Dennis Kimetto's world record by eight seconds, and he won the Olympic marathon with a dominating performance.
Desisa ran 2:04:45 in 2013 but has only broken 2:10 twice since. He has mostly opted for slower courses, taking second in New York in 2014, winning Boston in 2015, taking second in Boston in 2016, and dropping out of New York last month.
Tadese may be the best half-marathoner ever. His 58:23 and 58:31 are the two fastest 13.1 mile runs of all time, but he ran them in 2010 and 2011 and had seemingly abandoned the marathon for the 10K. Tadese's last marathon, according to Tilastopaja, was in 2012. He was eighth at the Olympics in the 10K; he's never broken 2:10 in the marathon.
A sub-two-hour marathon in 2017 seems ridiculous. Hutchinson, a solid science reporter who has written extensively about the subject,
estimated in 2014
that the barrier would go down in 2075. Lowering the world record from 2:02:57 to 1:59:59 would be an improvement of 2.45 percent--the equivalent of lowering the men's 5K world record from the current 12:37 to 12:19 in a single shot.
But Nike isn't alone in its belief that the barrier can be broken, and quickly. Even though Jos Hermens
said to a reporter
that he thought Dennis Kimetto was "suspicious," he believes that, in conjunction with the
Sub2 Project
, the barrier can be broken by 2019. (Hermens' athlete, Kenenisa Bekele, ran 2:03:03 in September to become the second-fastest record-legal marathoner ever.)
According to the Runner's World report, "It is unlikely the quest will take place during a traditional, open marathon; rather, it will be held on a closed course, at a time and place believed optimal by Nike," which means that the record may not be ratified by the IAAF. Hermens said the same thing last month,
telling Deadspin
that "We don't care if the first sub-two-hour marathon is IAAF record eligible. First, we achieve it. Then we do it record eligible."
In the right conditions, Kipchoge can run faster than the current world record. We'll see the rest this spring.