This Is Why Countries Like Bahrain Pay Athletes Huge Sums To Transfer
This Is Why Countries Like Bahrain Pay Athletes Huge Sums To Transfer
This Is Why Countries Like Bahrain Pay Athletes Huge Sums To Transfer
Feb 7, 2017
by Dennis Young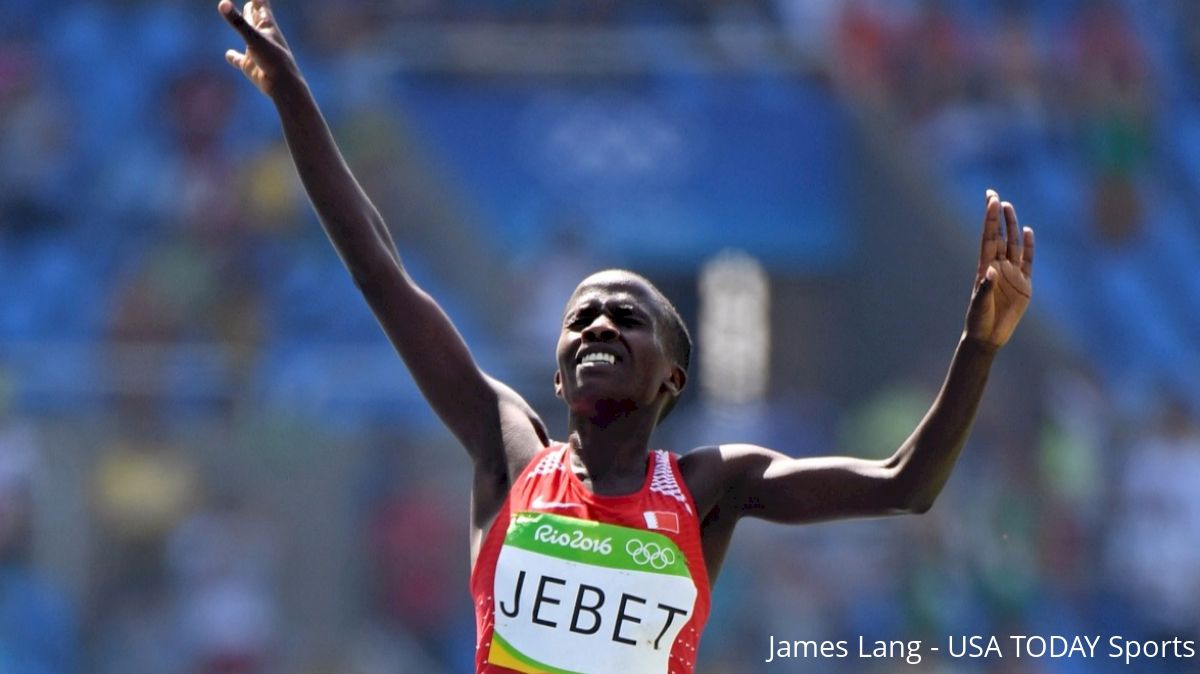 Yesterday, the IAAF announced that
they were freezing
all transfers of national allegiance until they, as some might say, could figure out what's going on. Kenyan- and Ethiopian-born athletes have been competing for Gulf states and Turkey; as an IAAF council
member put it
, "What we have is a wholesale market for African talent open to the highest bidder."
Kenyan athletes competing for Turkey dominated last year's European Cross Country championships. At the Rio Olympics, Kenyans Ruth Jebet and Eunice Kirwa won gold and silver in the women's steeplechase and marathon while competing for Bahrain. Steeplechase world record holder Saif Shaheen was known as Stephen Cherono before he switched allegiance from Kenya to Qatar in 2003. Five of the 34 men who started the Olympic 10K were Kenyans competing for Turkey or Bahrain.
Why are countries like the Gulf states and Turkey willing to spend huge sums to get Kenyan-born athletes to compete for them internationally? Because the image of global athletic success is vital in maintaining an iron fist over their domestic politics.
MMA journalist Karim Zidan was on a
recent premium episode
of the podcast Chapo Trap House, and he gave a clear and convincing explanation for why countries like Bahrain invest so heavily in sports. It's transcribed below.
"Bahrain obviously has a significant conflict between the Sunnis being the royalty and the ruling class in general and the majority of the upper middle class, versus the Shia majority of this one-million people population on this island.
The majority of them are Shia, but they've been oppressed by this Sunni regime which has fully monopoly control over all arms, the military, and the majority of the positions in politics. And you have ruled with impunity at this point…
They recently executed three people. And there have been protests in Bahrain…but you know what else happened in that same time? The prince of Bahrain, Prince Khalid Bin Hamad al Khalifa, fought in his second MMA fight, and that was major headlines in Bahrain. That happened two days after the executions! That's how they chose to distract their people from ongoing conflict by using this insidious form of sports diplomacy to cater to their people, to still show a sign of strength and distract the international media as well.
The whole point is they'd rather have people write about 'oh my god, look at this prince running marathons and fighting,' rather than people writing about the executions. It's not like these people are being put to a death sentence the way they would in the United States…these are people who gave confessions under torture or were not given a chance to appeal, or anything of the sort. Then they were executed at a specific time to infuriate the people.
The thing is, Bahrain is playing with fire. The idea that sports can be used as a tool to distract---that's an idea that the Arab world is very used to as well…
Abdel Fattah El-Sisi, Egypt's current military dictator---he's more than happy to ban Egypt's revolutionary heroes. The Ultras were hardcore soccer fans who were really instrumental in the 2011 Egyptian revolution because they were used to conflict with police. He's more than happy to label them a terrorist organization, but then comes down and labels 2016 the 'Year of the Youth.'
He's gonna build all these sports complexes and make Egypt significant again on the international stage. Well, 'significant again on the international stage' really benefits who? It benefits [El-Sisi]. It's state prestige for him and his policies. Again, this brand of sports diplomacy, I find to be evil and horrible, and it's what's tarnishing sports.
People come to sports for escapism. I'm not necessarily promoting this form of escapism, but for those who watch sports to escape, I truly implore you to understand that these people right here, these authoritarian leaders, are here to ruin your sports. They're taking what's yours, they're here to weaponize it against their own people. Consider that for a while.
I find too many people telling me, 'stick to sports.' Well, I am sticking to sports! As a matter of fact, I'm trying to clean your sport for you."