2017 NN Rotterdam Marathon
2017 NN Rotterdam Marathon Preview
2017 NN Rotterdam Marathon Preview
Preview of the men's and women's races at the 2017 NN Rotterdam Marathon.
Apr 6, 2017
by Johanna Gretschel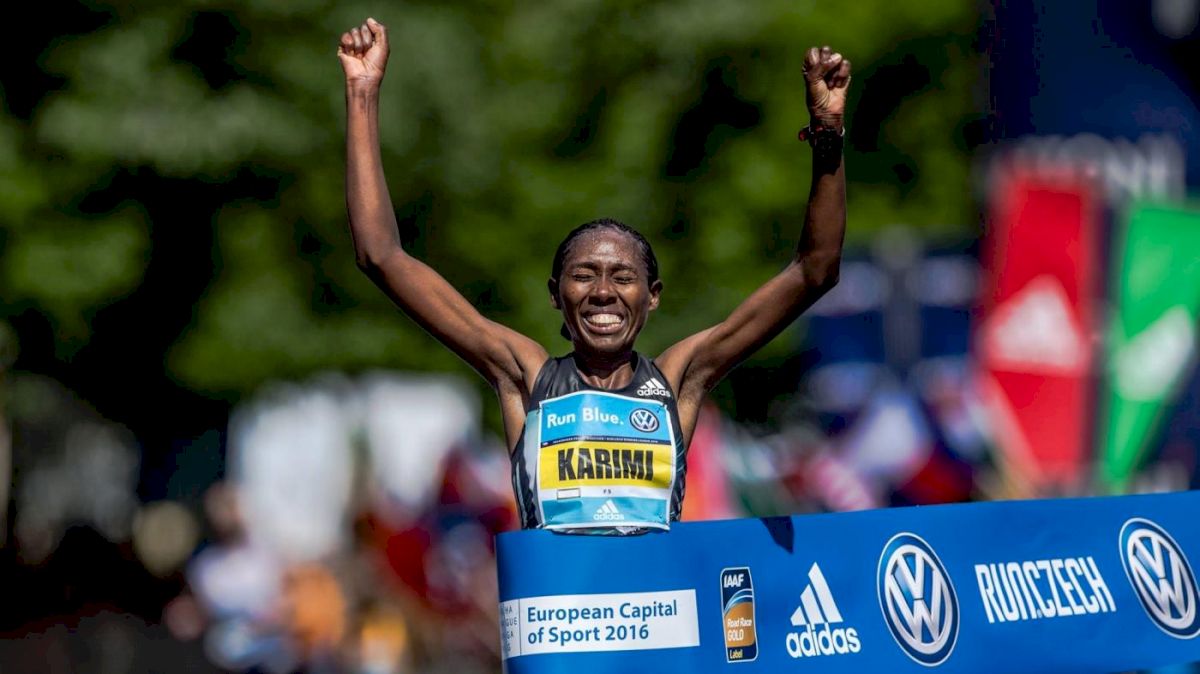 Marathon fans have the opportunity to whet their appetites ahead of Boston with the 2017 NN Rotterdam Marathon, which kicks off Sunday, April 9, at 2:55AM CT/3:55 AM ET in Rotterdam, Netherlands. Users in the U.S. and Canada can watch the live stream
here on FloTrack
.


Fast-improving Eunice Chumba to challenge veteran Lucy Karimi for women's title
Lucy Karimi, the 2016 Prague Marathon champion, headlines the women's field with her PB of 2:24:46, set in her winning effort in the Czech Republic last May. She also won the Milan Marathon in 2015. The 42-year-old Karimi is a seasoned competitor over 26.2 miles; she has run 14 marathons since 2002 and recorded four sub-2:30 performances in the past two years. Her last race was the Netherlands' fall classic, the Dam tot Damloop, where she ran 53:01 over 10 miles for third.
​Watch the 2016 Prague Marathon highlight video:


Three other women in the field have run under 2:30, including the top returner from the 2016 Rotterdam Marathon in Bornes Kitur of Kenya, who placed seventh in 2:34:24 after running much of the race within the top three. The 29-year-old Kitur has already run two marathons this year: She won the Mumbai Marathon with a PB of 2:29:02 and placed seventh in Seoul with another sub-2:30, clocking of 2:29:40.
Meskerem Assefa of Ethiopia opened her 2017 with a win at the Houston Marathon in 2:30:18. She has run 2:25 four times, with her PB of 2:25:11 set with a sixth-place finish at the 2015 Chicago Marathon. Of note: her 800m PB is 2:02.12, set in 2008, which is certainly speedy for a marathoner.
Twenty-three-year-old Eunice Chumba of Bahrain could upstage them all. She's a relative newcomer to 26.2 miles in comparison to her competitors, as she has run "just six" marathons in her career. But her progression in the event over the past five years is astounding:
2012 PB:
2:38:58 (8th in Nairobi)
2013 PB:
2:33:25 (6th in Hong Kong)
2014 PB:
did not run a marathon
2015 PB:
2:33:12 (2nd in Cape Town)
2016 PB:
2:25:00 (3rd in Amsterdam)
Chumba most recently ran 33:26 over 10K to place 11th at the IAAF World Cross Country Championships in Kampala, Uganda, and won the 2016 Asian Cross Country Championships over fellow Bahrainis Ruth Jebet and Mimi Belete. She also set the Bahrain national record for the half marathon last September with a 68:04, runner-up performance in Copenhagen.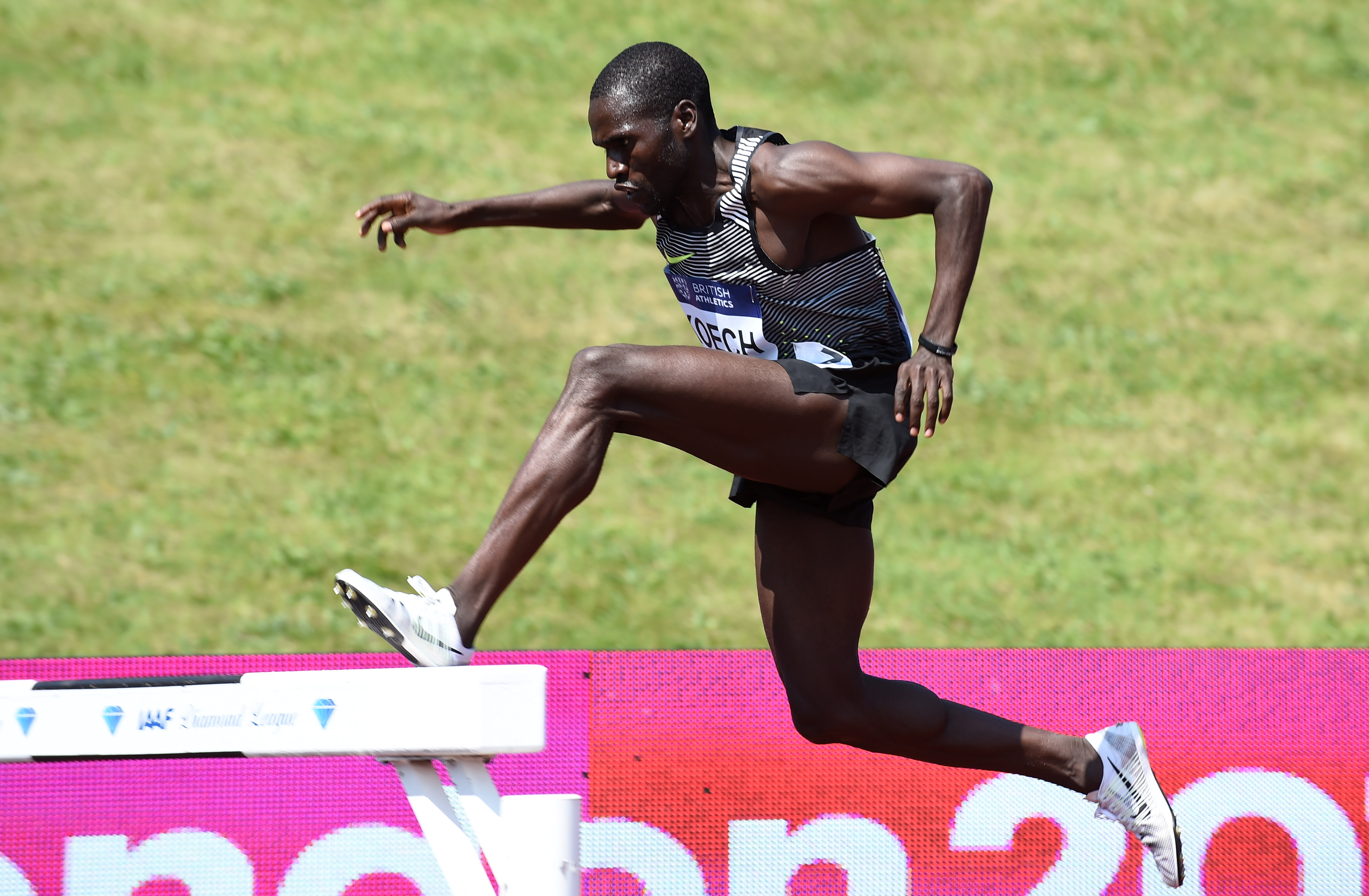 One of the best steeple chasers of all time debuts, 2015 champion Abera returns
The highest profile name in the field will be making his career marathon debut in Rotterdam. That's 35-year-old Paul Koech of Kenya, who is the third-fastest steeplechaser of all-time with his PB of 7:54.31 from 2012. Koech is the 2004 Olympic bronze medalist in the steeplechase, and earned silver at the IAAF World Indoor Championships in the 3K. He's also a two-time fourth-placer in the steeple at the IAAF World Outdoor Championships via 2009 and 2013.
Koech has never raced longer than 5K on the track; his PB in that event is 13:02.69 from 2012. It's difficult to project how he'll do this weekend, but suffice it to say that his best track days are behind him and Rotterdam is the first test transition to the road.
He'll face twelve men in the field who have run under 2:10 and four who have run 2:06 or better for 26.2 miles. The fastest entrants are Marius Kimutai of Kenya (2:05:47 PB), Laban Korir of Kenya (2:05:54 PB), Abera Kuma of Ethiopia (2:05:56), and Festus Talam of Kenya (2:06:26 PB).
Kuma is the 2015 Rotterdam Marathon champion; he ran 2:06:47 that day, still his second-best career effort. He set his PB of 2:05:56 with a third-place finish at the highly competitive Berlin Marathon in 2014, finishing behind only Dennis Kimetto, the world record-holder in the marathon, and Emmanuel Mutai, the 2009 IAAF World Championships silver medalist in the event.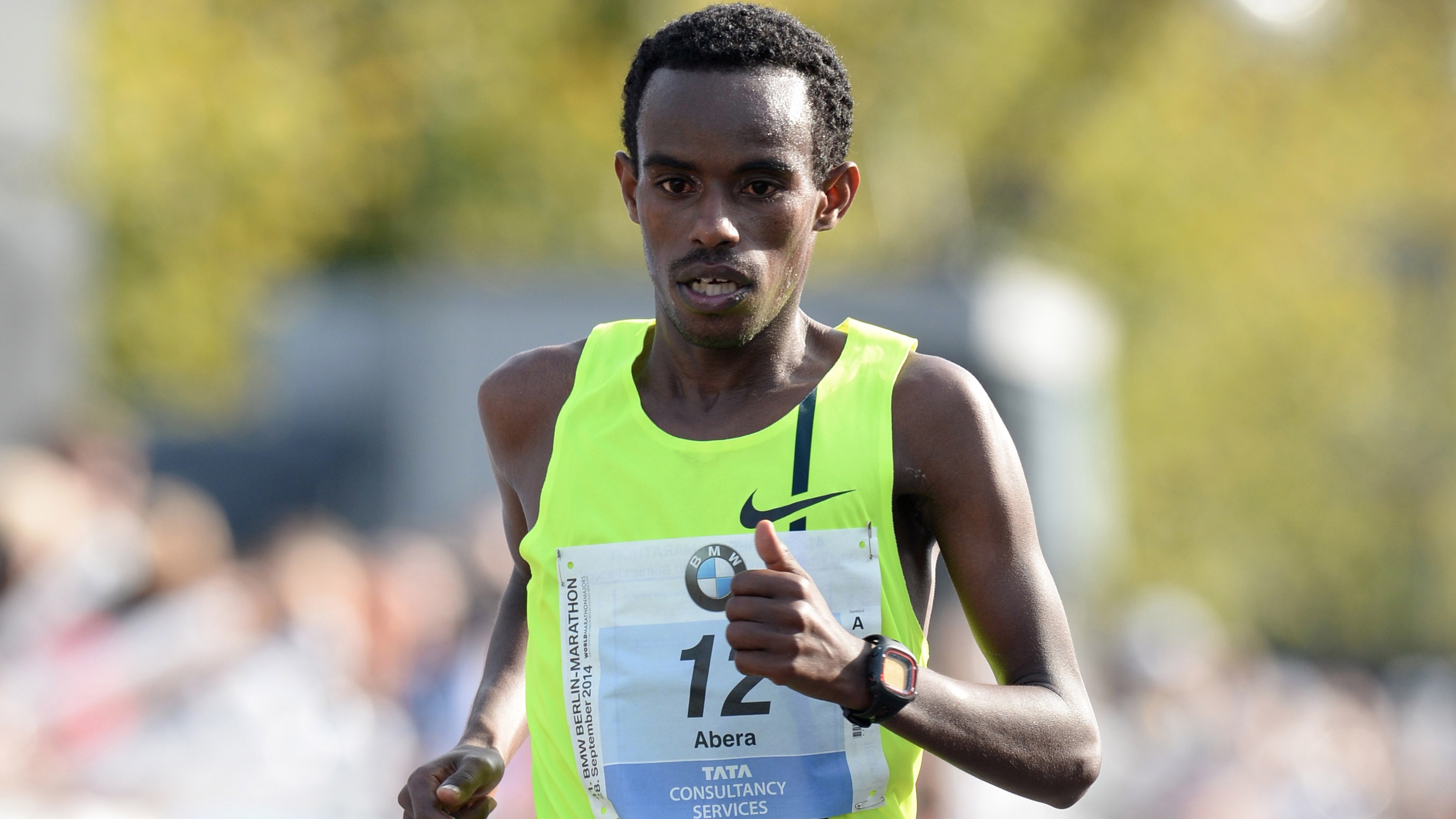 Kuma's most recent marathon was a 10th place, 2:07:48 effort in Amsterdam last October. Like Koech, he has strong track credentials (fifth at the 2011 IAAF World Championships 5K, fifth at the 2013 IAAF World Championships 10K, and the 2009 African Junior 5K champion), but he'll have to get past a few familiar foes from Amsterdam to win on Sunday.
The top runner here from Amsterdam is Kimutai, who placed third at that event in 2:05:47, a PB that ranked him No. 14 in the world for the year 2016. He has improved from 2:12:27 to 2:05:47 over the past three years.
Korir, who was fourth in 2:05:54 in Amsterdam, has not enjoyed such a linear progression. His first marathon was a sizzling 2:06:05, then the third-fastest debut in history, for runner-up honors at the 2011 Amsterdam Marathon. He would go on to win the Toronto Marathon in 2014 but did not find his debut form again for five years. In the spring of 2016, he placed second at the Paris Marathon in 2:07:29, then his second-fastest ever, before returning to Amsterdam in the fall to finally displace his old PB with a time of 2:05:54. His most recent performance was an eighth place, 63:58 performance over a half marathon in Granollers, Spain.
Talam is a wildcard here. He has only raced one marathon and won by almost two minutes with a 2:06:26 debut in the city of Eindhoven in the Netherlands last fall. His only race since then was a 13th-place finish at the Zane Branson Memorial 15K this February in Kenya, where he ran 45:12. Even with just one marathon under his belt, Talam seems better suited to the longer distances, and Rotterdam will be a good challenge.
If you're located in the USA or Canada, tune in this Sunday, April 9, at 10:15 AM CT to watch the action LIVE on FloTrack!


How To Watch
ON TV:
Now available on Roku and Apple TV 4 -- download the FloSports app today!
STREAMING
: FloTrack is the exclusive LIVE streaming partner in the
United States
and
Canada
.
SIGN UP HERE
A yearly FloPRO subscription provides access to ALL FloSports sites.
LIVE EVENT SCHEDULE | ORIGINAL DOCUMENTARIES | WORLD CLASS TRAINING VIDEOS
Join The Conversation On Social
• Follow us on Twitter
@FloTrack
• Follow us on Instagram
@FloTrack_TrackIsBack
• Follow us on
Facebook



Archived Competition Footage
Video footage from the competition will be archived and stored in a video library for FloPRO subscribers to watch for the duration of their subscription.