2017 Payton Jordan Invitational
Gabe Grunewald Finds Her Voice
Gabe Grunewald Finds Her Voice
In the past, Gabe Grunewald approached her cancer as a secondary storyline to the success of her professional running career. She wanted to focus on what she can accomplish with her body, not the disease that plagues it.
May 4, 2017
by Taylor Dutch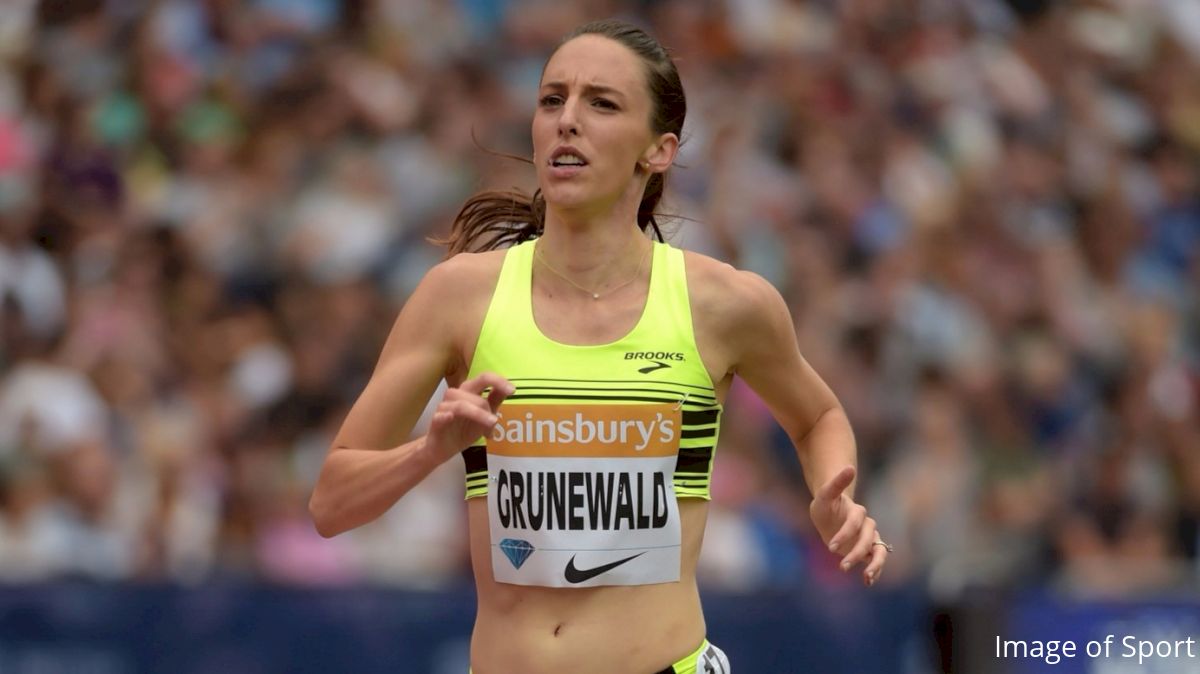 In the past, Gabe Grunewald approached her cancer as a secondary storyline to the success of her professional running career. She wanted to focus on what she can accomplish with her body, not the disease that plagues it. Now a three-time cancer survivor, Grunewald is changing her approach.
"I'm trying to find my purpose and my voice throughout all of this. It's at the point where I feel compelled to do more and talk about it more," Grunewald told FloTrack.
"Cancer was always part of my story, but I'm dealing with the recurrence now as we speak and I feel that I just need to use my platform a lot more. It's opened my eyes to the work that I could be doing in terms of awareness and advocacy. It's something I feel called to do."
This Friday, Grunewald will compete in the 1500m at the
Payton Jordan Invitational
in Palo Alto, CA. It will mark her first race since the summer of 2016 when she found out that the cancer had returned in the form of a large tumor in her liver. While her fellow competitors were competing at the Olympic Games in August, Grunewald underwent surgery to remove over half of the organ. The doctors hoped that the procedure would eliminate the cancer from her body.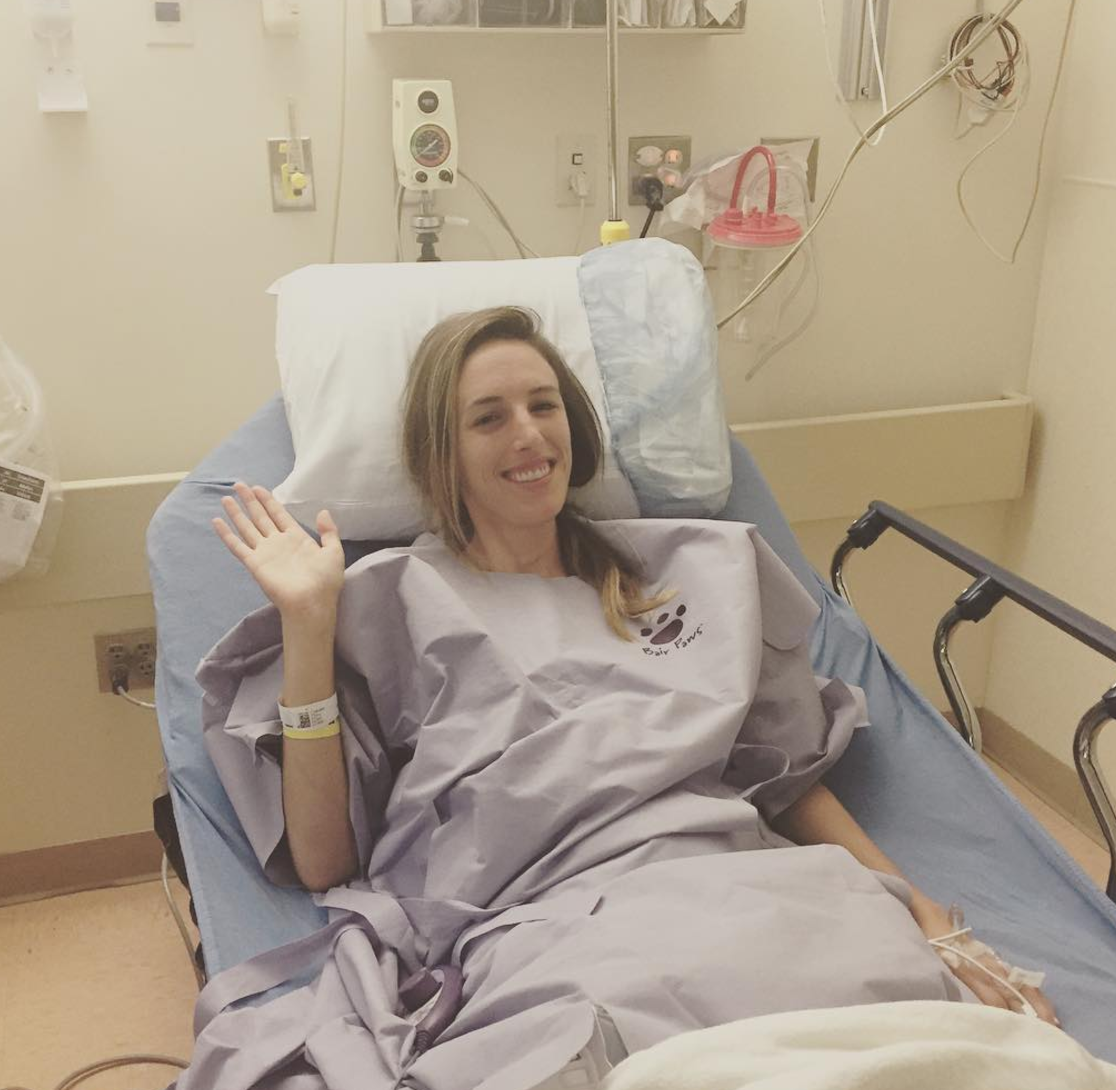 The tumor was a recurrence of Grunewald's rare form of cancer known as adenoid cystic carcinoma, which originates in the secretory glands. She was first diagnosed with and recovered from the disease in 2009 while competing at the University of Minnesota. The cancer returned in 2010, and again she persevered.
In March, Grunewald received heartbreaking news. The cancer is back in her liver, this time in the form of several tumors. Her disease is now at a point where there is no standard of care anymore. But as result, Grunewald is exploring a number of different treatments, including a clinical trial that she'll learn more about in the coming weeks, chemotherapy, and interventional radiology. She has an appointment next week to determine the best course of action, with chemotherapy being a strong possibility. The treatment will likely begin in May or June.
"It was hard to hear initially, but I just need to keep moving forward," Grunewald said.
Hearing the news didn't deter her from training, and she still wants to run at least three races this season even if she has to begin chemotherapy in the coming weeks.
"My life is going to be worse if I don't run," she said. "I owe it to myself and my supporters to see what I can do."
Last weekend, Grunewald received an award from Harvard Medical School and the Dana Farber Cancer Institute for her distinguished leadership as a cancer survivor. She also wants to start a nonprofit for cancer survivors in the future.
Throughout her ordeal, Grunewald has been open and honest with her following on social media. She chronicles her treatments, her training, and progress as a cancer survivor with the hope that her experience will inspire other survivors to dream big.
One particular Instagram post that resonated with her followers was a picture of Grunewald running shirtless along the coast of Havana, Cuba. Her 13-inch scar from her surgery was visible in the photo with the caption: "Slap on some sunscreen and stow away the scar-self-consciousness cuz we're in Cuba and we're going for a run!"
In response, several cancer survivors reached out to thank Grunewald for inspiring them to be more positive about their own scars.
"It's important to not feel alone in these hard situations," Grunewald said.
"It's cool to have people open their mind to the fact that they may be going through cancer, but they can't give up on their life and their dreams. Ultimately that's the message that I want to send."
This weekend's competition will be Grunewald's first race of the season, the length of which she is still unsure. Her goal is to run three races and hopefully qualify to compete at the USATF Outdoor Championships in June. In order to qualify in the 1500m, she needs to run under the standard of 4:09.5. Last year, Grunewald clocked a season's best of 4:11 in the Olympic Trials semifinal.
"I've packed in a lot of life in the last eight years," she said. "So why stop now?"
We caught up with Gabe again in Palo Alto:
How To Watch The 2017 Payton Jordan Invitational
ON TV:
Now available on Roku and Apple TV 4 -- download the FloSports app today!
STREAMING
: Available only on FloTrack.
SIGN UP HERE
A yearly FloPRO subscription provides access to ALL FloSports sites.
LIVE EVENT SCHEDULE | ORIGINAL DOCUMENTARIES | WORLD CLASS TRAINING VIDEOS
Join The Conversation On Social
• Follow us on Twitter
@FloTrack
• Follow us on Instagram
@FloTrack_TrackIsBack
• Follow us on
Facebook



Archived Competition Footage
Video footage from the competition will be archived and stored in a video library for FloPRO subscribers to watch for the duration of their subscription.