NYT Report On Oregon Project And Salazar Adds Details About L-Carnitine Use
NYT Report On Oregon Project And Salazar Adds Details About L-Carnitine Use
NYT Report On Oregon Project And Salazar Adds Details About L-Carnitine Use
May 19, 2017
by Johanna Gretschel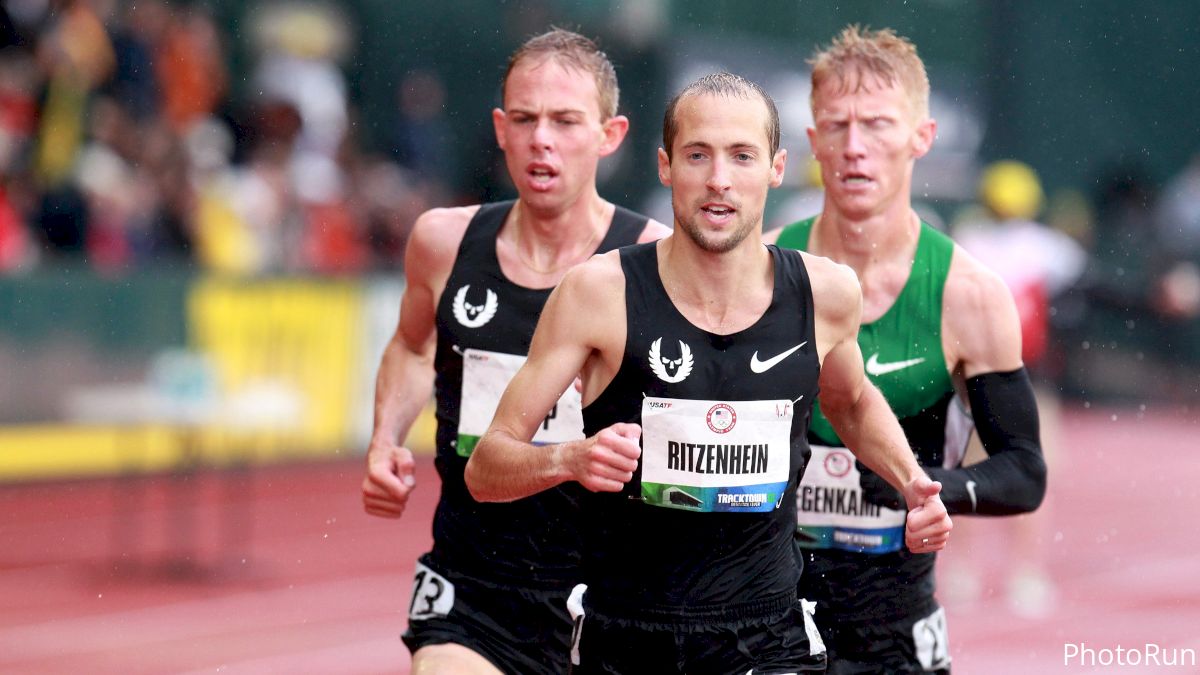 More details involving the United States Anti-Doping Agency (USADA) investigation of Alberto Salazar and the Nike Oregon Project
were reported today in an article in the New York Times
. The report is a further explanation of the group's L-carnitine infusions as described by a private USADA document and first reported on by the
Times of London
in February of this year. According to the document, former Oregon Project athletes Dathan Ritzenhein and Tara Erdmann testified about their infusions.
L-carnitine is a naturally occurring amino acid that helps convert fat to energy; it is not banned by the World Anti-Doping Agency. However, what is prohibited are "infusions and/or injections of more than 50 mL per 6 hour period except for those legitimately received in the course of hospital admissions, surgical procedures or clinical investigations."
According to the USADA report, Salazar had his then-assistant coach, Steve Magness -- one of the main accusers of foul play in the
2015 ProPublica exposé
-- take a continuous gravity drip infusion of L-carnitine lasting 4 hours and 10 minutes in November 2011. The procedure was administered by Dr. Jeffrey S. Brown, a Houston endocrinologist, and modeled after a University of Nottingham study in which patients' L-carnitine levels were purposely brought up thousands of times beyond their baseline.
Magness performed a treadmill test before and after the infusion, calling the results "almost unbelievable," and causing Salazar to email disgraced cycling star Lance Armstrong, "Lance call me asap! We have tested it and it's amazing," according to the Times of London.
The USADA report says that Brown left critical information out of many of the athletes' medical records, including the exact quantity of Magness' infusion that day. The report concluded from Magness' sworn testimony that "it appears very likely that the infusion volume administered to Steve Magness by Dr. Brown was at least 1000 mL (i.e. one liter)," far exceeding the legal amount of 50 mL per six-hour period.
Ritzenhein, a member of the Nike Oregon Project from 2009 to 2014, received an L-carnitine infusion two months later. After going through some injuries and subsequent reductions in his Nike salary, Ritzenhein said in the USADA report that he felt he had to submit to the infusions or be forced to leave the training group.
"There's no way for me to get around it at that point, in my eyes," he testified. (He would
eventually be reduced
from an annual salary of $200,000 to $100,000 in 2012.) According to emails obtained by USADA, Ritzenhein's initially wrote to Salazar asking, "Is this legal? This doesn't sound legal."
Salazar responded: "Hi Dathan, we are cutting edge but we take no chances on a screw up. Everything is above board and cleared thru Usada. They know me very well because I always get an okay before doing anything!"
In a note in the USADA report, an official wrote that "Salazar's statement about always getting clearance with Usada 'before doing anything' is both ironic and inaccurate."
According to the New York Times' reading of the USADA report, Brown's medical records on Ritzenhein have an altered page. The report includes Ritzenhein's own records, which shows that the infusion Ritzenhein received lasted over an hour. The altered page says that Ritz's infusion was 45mL, but the duration of his infusion makes USADA believe that the volume was much greater. (50mL is the legal limit.)
In the report, Ritzenhein also recounts feeling sick from Levoxyl, a synthetic thyroid medication prescribed by Brown to combat low testosterone levels. The medication is not illegal, but the report says Ritzenhein's thyroid-stimulating hormone and testosterone levels were both within a normal range at the time--meaning that the drug wasn't medically necessary.
Thyroid medication can serve as a stimulant, particularly for individuals who are not in actual medical need; effects can include weight loss and increased alertness.
Brown refused to testify for the USADA report.
"Throughout my career the health of my patients has, and always will be, my absolute priority," Brown said in a statement through his lawyer for the NYT story. "I will not be bullied or coerced regardless of tactics used, and I intend to fully defend myself against any baseless allegations brought against me in any forum."
Another former Oregon Project athlete who testified for the USADA report was Tara Welling, who was also treated by Brown. She told the Times that "I had nothing but the utmost respect for Alberto and the staff." But the USADA report obtained by the Times has some key details. Medical records obtained by USADA showed a huge increase in L-carnitine levels, and after briefly stonewalling investigators, the report says that Welling cried and told them, "I don't know if Alberto did something to me."
Both Ritzenhein and Welling have since left the Oregon Project. Ritzenhein trains in Michigan and is unsponsored, while Welling competes for Skechers.