Steve Magness Went On The Tempo Run Of His Life In December 2011
Steve Magness Went On The Tempo Run Of His Life In December 2011
Steve Magness went for a surprisingly fast tempo run in December 2011 after receiving an L-carnitine infusion.
May 23, 2017
by Dennis Young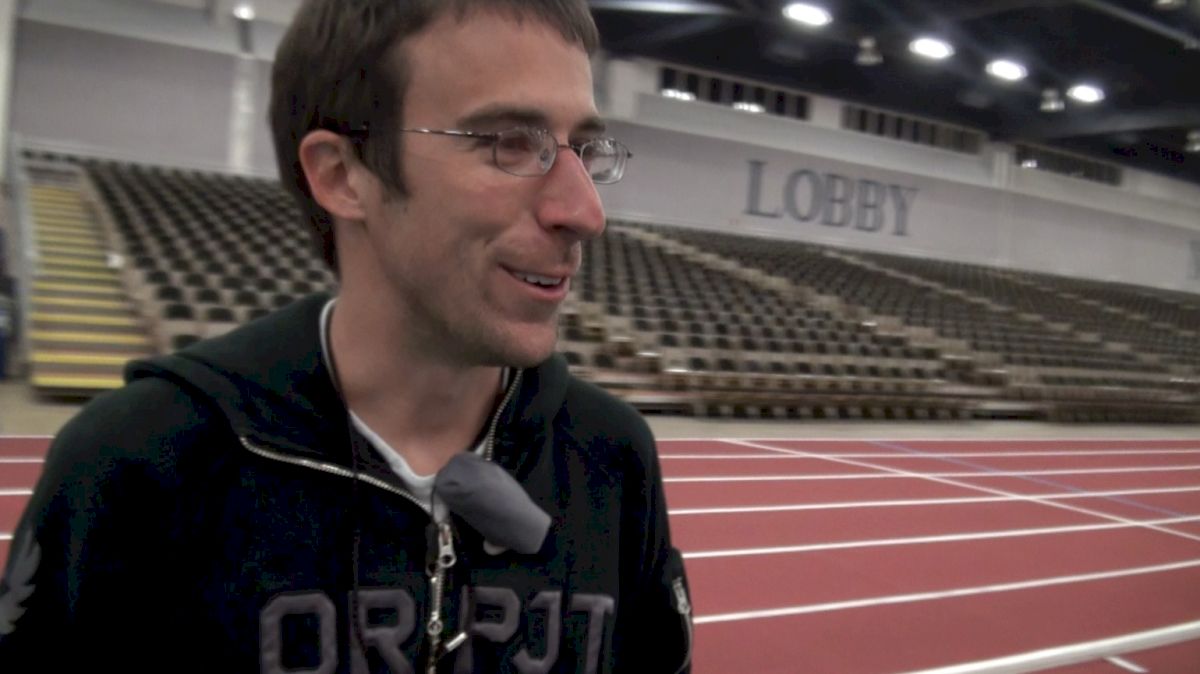 Editor's Note: FloTrack has obtained and published what appears to be the internal U.S. Anti-Doping Agency (USADA) report on Alberto Salazar, Dr. Jeffrey Brown, and the Nike Oregon Project that was recently reported on by the Times of London and New York Times, but not published. To verify the authenticity of the document, we reached out to USADA, and spokesman Ryan Madden told FloTrack that USADA could not comment on the status of any anti-doping investigations. The information in this post is based on the document.
In early December 2011, Dathan Ritzenhein was just a month away from competing in the Olympic Trials marathon. Six days before a workout that Ritzenhein describes in sworn testimony in the USADA report, then-assistant coach Steve Magness had received an infusion of L-carnitine. Three days before the workout, Magness completed a treadmill test that made Salazar email Lance Armstrong the following:
"Lance, call me asap! We have tested it and it's amazing. You are the only athlete I'm going to tell the actual numbers to other than Galen Rupp. It's too incredible. All completely legal and natural! You will finish the Iron Man in about 16 minutes less while taking this."
VIEW FULL REPORT HERE


When Salazar realized any benefits from a L-carnitine drink would accrue too slowly for Ritzenhein, who would soon compete in the Olympic Trials marathon, Salazar tasked Magness with learning how to administer the substance via infusions, according to an email to Magness reproduced in the USADA document:
"Ho Steve, read thru this. I'm worried that it's going to take 24 weeks for dathan to get results. In their article it talks about getting the same results in a few days with infusions. Please check into those asap with Dt. [sic] Brown to see if he can do it and of course if it's Wada legal. For everyone else we have time for the supplement to work, for dathan we may not. This has to be a top priority for you this week. Jackie, ciaran, even Galen and mo take backseat to getting dathan ready. I don't care if you come to work, just get this figured out asap."
From there, Magness got the infusion protocol from the drink manufacturer and became the first test subject for the infusion in November, 2011.
All of what follows is from the report, which documents Ritzenhein's sworn testimony in October 2015. According to Ritzenhein, Galen Rupp, Mo Farah, and Steve Magness were joining him on a 15-mile tempo run at 4:50 pace, with Salazar biking along. The authors of the report wrote "it was not anticipated that Magness would be able to stick with the group for long." Farah, Rupp, and Ritzenhein would all make the Olympic 10K final the next year, where they finished first, second, and 13th--they were three of the best runners on the planet at the time. Magness was a decent runner with mile and 5K lifetime bests of 4:01 and 14:21.
​Update:
​Magness tweeted that actually, the run was at 5:05 pace, though he has since deleted the tweet.
According to the testimony allegedly provided by Ritzenhein, "Steve was not nearly as good as we were, basically. And he was...keeping up for a very long time to the point that I remember it distinctly, because it was very annoying, and Galen was quite upset about it afterwards that he was still, just kept hanging in there...it got annoying...[Alberto] was kind of razzing Steve a little bit about how good he was looking and, maybe, that he should run the trials, make a debut marathon there, and stuff like that, but it was just kind of like, there was excitement there, but it was, it was kind of fun, you know, atmosphere, I guess, a little bit. He [i.e., Alberto] was very giddy."
According to the report, "The group knew that Magness had had the infusion." Ritzenhein remembers thinking that "it becomes more of a reality of it's not just something that Alberto talks about, and it never comes to fruition. I mean, he was beefed up about it. He was very excited."
This subsection of the document concludes that "Also at that point, it was clear to Ritzenhein that Salazar desperately wanted each of his runners, including Ritzenhein, to get L-carnitine infusions."