2017 Brooks PR Invitational
Brooks PR Event-By-Event Preview
Brooks PR Event-By-Event Preview
The seventh annual Brooks PR Invitational is this weekend in Seattle, Washington, and will be streamed LIVE ON FLOTRACK! Below, we break down the entire boys and girls field in the sprints, hurdles and distance events to see who are the favorites and the
Jun 15, 2017
by FLO TRACK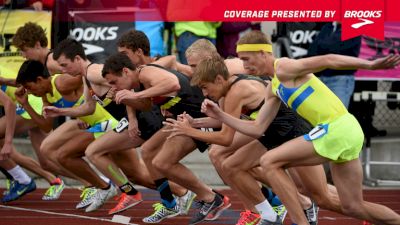 By Todd Grasley, Cory Mull, Bryan Deibel and Billy Cvecko of MileSplit
The seventh annual Brooks PR Invitational is this weekend in Seattle, Washington, and will be streamed
LIVE ON FLOTRACK
! Below, we break down the entire boys and girls field in the sprints, hurdles and distance events to see who are the favorites and the contenders.
WATCH the full MileSplit Preview Show
What are your thoughts? Who do you think will win their events at Brooks PR? Make sure to let us know in the comments.
Boys 100m Dash

The Favorite
Jeffrey Hulon of Texas has the fastest all-condition's time of 10.16 seconds and was second at the Texas UIL Championships and first at the TTFCA Meet of Champions. But perhaps the favorite is Isaiah Cunningham of Moreno Valley, California. Cunningham is currently ranked US No. 5 in the country with a wind-legal time of 10.32. He was the Brooks Mt. Sac Relays champion and runner-up at the CIF Championships.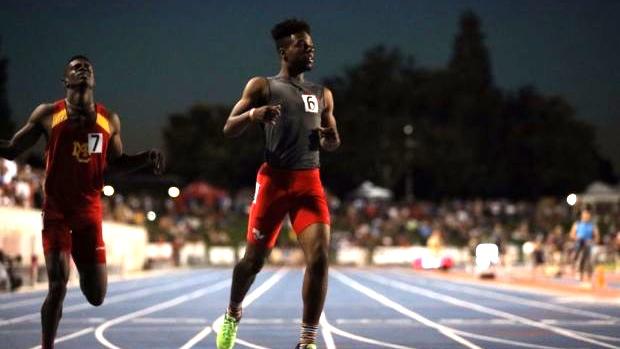 The Contenders
Chauncy Smart is the the FHSAA 3A state champion, Flo Golden South champion, and was third recently at the Adidas Dream 100. He also was third in this race a year ago.
He has run 10.26w, 10.3w, and has a wind-legal personal best of 10.40 from the Pepsi Florida Relays. A dark horse contender could be Jordan Byrd of New Mexico. Byrd was a state champion in New Mexico and the Great Southwest Classic runner-up. Like Smart, Byrd is competing in his second straight Brooks PR Invitational after finishing eighth last year.
The Prediction
This is Baylor signee's Isaiah Cunningham race to lose, but Florida's Chauncy Smart finished third here last year and has motivation on his side.
Boys 400m Dash

The Favorite
This will be an extremely competitive boys 400m dash, with all eight runners in the top fifteen in the country. A meet record is likely to be broken here, and perhaps more than one or two runners could go sub-46 -- a feat that hasn't been done at Brooks PR yet. Florida's Jamal Walton owns the fastest time of the group with his US No. 2 time of 45.70 and is the most experienced, with international meets under his belt at the CARIFTA Games and as a sprinter with the Cayman Islands. His lone loss of the season came against US No. 1 Tyrese Cooper in the first week of the season at the Louie Bing Classic. Georgia's Elija Godwin is the defending champion of the race, while Texas' Sean Hooper recently punched out a nice endurance workout with a 1:54.19 win at the AAU Southwestern qualifier on June 11. He's got 20.94 200m speed and has gone sub-46.
WATCH: MileSplit previews the boys 400m
The Contenders
There is no doubt a time of 45 seconds will be needed to win, and only four guys have run that fast in their high school careers. Godwin and Walton raced in the 200m dash at the Prefontaine Classic and will go head-to-head again. Godwin ran 45.83 last year in AAU, but has been in top form as of late and is capable of setting a new best at Brooks PR. Like Godwin, Hooper is coming off of one of his best races, finishing second at the Texas state meet in 45.92.
Lastly, keep an eye on Louisiana freshman Sean Burrell. The Louisiana quarter specialist set a 15-year-old group age record at the Great Southwest Classic with a time of 46.19. He was also a member of the Great Southwest 4x400 relay with Walton, Cooper and Thomas Burns which ran 3:03.35. Utah's Hunter Woodhall is another interesting athlete who could go under 46 seconds -- the Paralympic medalist set a state record this year and became the first double-amputee in history to sign a Division I scholarship. He's headed to the University of Arkansas.
The Prediction
Experience wins championships, and Miramar (Fl.) High's Jamal Walton is ready for a breakout performance.
Boys 110m Hurdles

The Favorite
Nobody in the field is more in rhythm than senior Joseph Anderson of California. The senior comes into Brooks PR Invitational with a personal best and US No. 1 time of 13.33 from the CIF Track and Field Championships where he finished first. Anderson, an University of Oregon signee, won all twelve races he competed in this season, including the Arcadia Invitational and Brooks Mt. Sac Relays, and ran 13.6 seconds or faster four times.
The Contenders
Deion Lightfoot (CA) is no stranger to racing favorite Joseph Anderson. Lightfoot finished third at the state meet and is consistently in the 13.7 range. Dorian Andrews of Dallas Skyline was the runner-up at his state meet in a personal best of 13.61. Andrews has clocked a sub 14 second time the last four weeks.
The Prediction
The nation's top hurdler keeps sweeping up accolades. That shouldn't stop here. The safe pick is Joseph Anderson.
Girls 100m Dash

The Favorite
Texas' Sydney Washington will be one to watch. The Baylor signee finished four at her state championship meet and holds an all-conditions PR of 11.46. She's currently ranked US No. 9 with a wind-legal 11.48. New Jersey's Bria Mack will be another big name to watch after her 11.60 run at the NJSIAA State Meet Of Champions. Last year she finished sixth at this meet.
The Contenders
Keep an eye on Missouri's Alicia Burnett, who's run 11.71 for US No. 39. She's the lone freshmen in the field and could make an impact against a predominately senior class. This is Brooks PR, though, so anything can happen in this loaded and talented field. Loyd is another interesting athlete ot watch. She won her Louisiana championship at the distance in 11.70 seconds.
The Prediction
Wilson is one of just three underclassmen in this field and we're going with the rookie.
Girls 100m Hurdles

The Favorite
There are two Texas athletes who know each other well in this race. That's Javlyn Cameron and G'Auna Edwards. The pair have run against each other several times this season and both are nationally ranked in the 100m hurdles. Edwards holds the US. No 12 time with an 13.58 effort while Cameron holds the US No. 10 time with a 13.54. Both were wind legal performances. Cameron finished fifth in the Brooks PR field a year ago, running 13.96.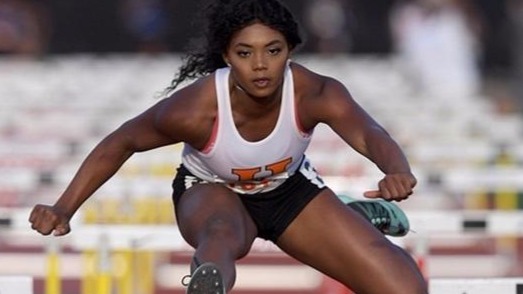 The Contenders
The biggest contender in the field will be Californian Kaylah Robinson, who holds the US No. 4 time of 13.32. Robinson finished seventh last year at Brooks PR and will look to come back strong this year as a senior. She should be considered one of the favorites. But let's not forget Hoover High's Caitlyn Little, who holds the fastest time in the field with her wind-legal 13.29 from the Arcadia Invitational. This field is loaded with some of the nation's best and will be a great one to watch. Nevada's Talie Bonds, who won the heptathlon at the Great Southwest Classic, will be another athlete to watch.
The Prediction
Little, the star hurdler from Alabama, is a solid pick to win here.
Girls 400m Dash

The Favorite
Ohio's Natalie Price is the favorite in this field. The senior won her state championships at the distance in a time of 52.93. There's no one in this field that should be counted out, but California's Tierra Robinson-Jones is a serious contender for the 400m title as well. Robinson-Jones is only a junior, but she finished runner-up to Shae Anderson at the CIF Track and Field Championships, running 53.24.
The Contenders
Another junior stud runner who's yet to be battle tested this year is Bailey Lear from Frisco Heritage High in Texas. Lear holds the ninth faster 400m time in the country and it came at the TTFCA Meet of Champions when she went 53.02. She hasn't lost a 400m race this year, but also hasn't been challenged very much. Still, she's the real deal and took second last year at the state championships. Georgia's Kennedy Simon also won her state championship race in 52.94 seconds.
The Prediction
It's anyone's game here, but we're going to go with Simon.
Girls 800m

The Favorite
It's tough to argue against the nation's best half-miler, who has a chance to potentially go sub-2:00 if the pace is dictated in the right way. But even if the pace goes out too easy in the first 400m, New York's Sammy Watson still has phenomenal leg turnover, with 24 second 200m and 52 second 400m speed. If anyone is up to the task, it's Virginia's Rachel McArthur, who has 55 second 400m closing speed. If McArthur, or Texas' Julia Heymach or California's Alyssa Brewer, a two-time CIF champion in the 800m, can somehow withstand a tough opening 400m, they could challenge Watson in the final 200m. The meet record of 2:03.46, last accomplished by Alexa Efraimson in 2016, is likely to go down here.
The Contenders
Outside of the top two candidates, this will be Heymach's third straight appearance in Brooks PR and her second attempt at a fast 800m -- her last earned her a third-place outing. Brewer has probably the best kick outside of McArthur and is a proven winner, while Kristie Schoffield recently won the New England Championships in 2:06.90. Utah's Kate Hunter and New Hampshire's Leya Salis could be solid sleeper candidates to finish in the top five as well.
The Prediction
We're hoping the race goes out in 60 in the first lap and Sammy Watson splits a negative 400m to hold on for a sub-2 performance, challenging Mary Cain's national record of 1:59.51, which was set back in 2013.
Girls Mile

The Favorite
Six girls enter with times ranging from 4:41 to 4:45, which means it could be anyone's race to win. The margin between the nation's top time and those challenging for it isn't very big. Last year's winner of this race, Montana's Annie Hill, enters with the best overall time -- it's her winning time from 2016 -- though Idaho's Lexy Halladay owns a freshman national age group record of 4:41.80 and currently holds the nation's US No. 1 mark with a victory in the adidas Boost Boston Games Dream Mile. Arizona's Allie Schadler finished fifth in the same race, while Wyoming's Anna Gibson wasn't far behind, either. Sara Feeny's meet record of 4:39.42 from 2014 could be out of reach depending on the tactics of the race.
WATCH: MileSplit previews the girls mile
The Contenders
Washington's Taylor Roe, who formerly held the nation's top mark in mile after a big effort in April, has some of the best closing speed of the field with a 2:09.98 800m on record this season. Colorado's Quinn McConnell was fifth at Arcadia with a 4:51.74 effort.
The Prediction
If it comes down to a sit-and-kick, or the race pushes the boundaries with lap-by-lap tactics, put your money on some of the best half-milers in this field, which would include Roe, Schadler and Hill. If forced to make a pick, we'd put our money on Roe to take this one.
Girls 2 Mile

The Favorite
We could be in for a show between two powerhouse runners. And coincidentally enough, they've already gone head-to-head earlier this year at the Arcadia Invitational. So make sure to watch Aurora Grandview (CO) graduate Brie Oakley, a University of California Berkeley signee, going at it against Malibu (Ca.) sophomore stud Claudia Lane. Oakley has the faster indoor PR in the 3200 (9:53.04), but the Colorado distance talent and Gatorade National Cross Country Runner of the Year was nipped at the line by Lane in April in 9:57.52. The Brooks PR record in this race stands at 9:53.54, but don't be surprised if it's broken.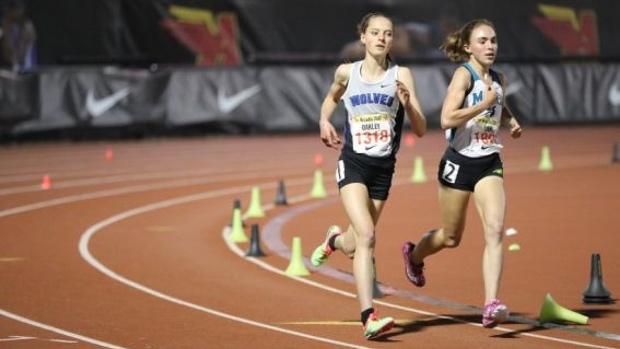 The Contenders
Rebecca Story, of the Christian Academy of Knoxville, and Jackie Gaughan, of Exeter High in New Hampshire, likely have the two best shots of being surprise picks here. Story has gone sub-10 for the 3200m, while Gaughan is just five seconds short of accomplishing that mark at the distance. For the full two miles, anything can happen, so don't count out Fort Collins (Co.) High's Lauren Gregory or McKinney (Tx.) High freshman London Culbreath, who has remarkable foot speed late in races. Illinois' Katelynne Hart, who took Illinois by storm as a freshman, is also in the mix. Maryland's Hayley Jackson, who just committed to West Virginia, could make a case as well.
The Prediction
With great turnover in the last 400m, Lane has the type of finishing speed that often wins big races.
Boys 800m

The Favorite
With seven boys seeded at 1:49- 1:50 there is no heavy favorite this year. The fastest seed time is out of Billings, MT in Dawson LaRance, who's run 1:49.63. But you can't forget about the first boy to go sub-4 in 2017, Texas' Reed Brown. Brown barely runs the 800m, but has a respectable PR of 1:53.41. As if breaking four wasn't enough, Brown is looking to become the eight boy in high school history to go sub-9 in the 3200m and sub 1:50 in the 800m.
The Contenders
Georgia's Everett Smulders has had one of the more impressive breakout years of the 2016-2017 campaign as his PB from the fall was a 1:57.01. Smulders now owns a PB of 1:50.7 and is ready for more elite competition to step up his PB to another notch. Also, watch out for freshman national class record holder Brandon Miller, who ran 1:50.8 in just his first year of high school competition.
The Prediction
Look out for this to be a fast race since there's no dominant standout. With six boys that own 1:50 PBs everybody is going to be looking to finally break that 1:50 barrier. Brown might not lead the race through 400m, but look for his strong kick to get him to the front of the pack in the final 100m.
Boys Mile

The Favorite
This is the event of the meet! How many boys will write their names in the record books and become sub-4 milers? It could end up to being the most legendary high school race of all time. With three boys who have run 4-flat in the mile this year, its hard to pick a standout favorite. Cooper Teare has seemed invincible this track season with wins in the Texas Distance Festival 5K in 14:13, the Arcadia 3200m in 8:41 and the Brooks Mt. SAC Relays mile in 4:00. But Teare had a set back when he took third in the 3200m at state. He's hungry for revenge, as he wants to end his high school career back on top. Another high schooler who knows how to turn on the jets in DJ Principe.
WATCH: MileSplit previews the boys mile
He was the first boy to spark fire in the mile over the winter when he ran a 4:04 in his first indoor meet of the season. Since then, Principe has run 4-flat not once but twice -- over the indoor and outdoor season. Look for Principe to go out strong and push the pace in the final lap. Last but certainly not least, watch out for the Sam "The Man" Worley. Earlier this season, he became the seventh boy in high school history to go sub-9 in the 3200m and sub-1:50 in the 800m. Worley also went HAM at the Texas Relays as he took down Olympic Silver Medalist Leo Manzano in the full mile, where he closed in 55 seconds for his last 400m. It gave him a time of 4:00.61 for the win. With arguably the most talented field to ever toe the line, look out for this to be the best mile in high school history.
The Contenders
Everybody, and I mean everybody, is sleeping on Casey Clinger of American Fork in Utah. This is one of the most dangerous runners in the country, as he is the only boy to ever win back-to-back NXN championships. Clinger, who trains at altitude, has posted some respectable times this year. When he has come down from altitude, he has been deadly. He ran 8:44 in the 3200m and split 4:02 in the 4x1600m at Arcadia. Watch for Clinger to mix things up with the 4-flat boys and make a go at a Brooks PR national championship victory. But saying that, he may not even be the fastest runner from his team. His teammate, Patrick Parker, is coming off a huge win in the adidas Boston Boost Games mile in 4:03.99 and becomes another possible sub-4 runner in this race.
The Prediction
This race is wide open and with a rabbit helping the race go out, I honestly think this will be one for the record books. With no favorite, I think the boys in this race are more concerned with going sub-four than winning. These boys are here to run fast, so watch for them to work together through 1200m and then battle it out in the last 400m in what should be a remarkably intense last lap. Beware of Worley's closing end speed.
Boys 2 Mile

The Favorite
The young gun, Brodey Hasty, is the name to pay attention to in this 2-mile. He's coming into the race fresher than most -- he didn't race for his high school this outdoor season. With only two races under his belt, he's run an impressive 4:06.8 and 4:01.7. Don't forget about his indoor season, either, where Hasty took down big names like Noah Affolder, DJ Principe and Connor Lane in the 2-mile at New Balance Indoor Nations with a 8:42 for the win.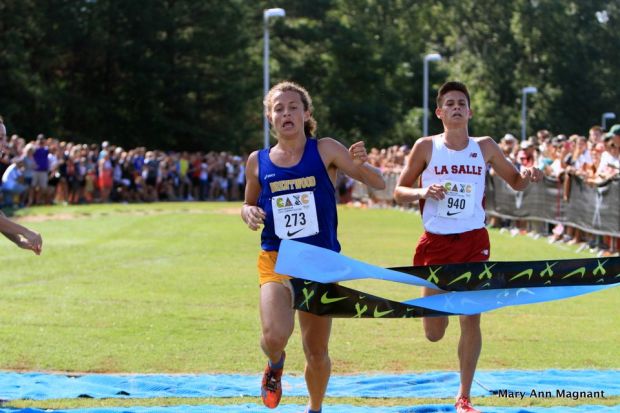 The Contenders
The Silent Assassin, Luis Grijalva, is one of the top talents in this race and is due for a big performance at a high level, national meet. He has a 8:45 3200m time to his name, but also has some speed, as he's gone 4:07 in the 1600m. This May, he earned his first state title in the 1600 by going 4:08.
Three other savages you have to watch out for are Seth Hirsh, Finn Gessner and Connor Lane. Both Gessner and Lane have gone 8:47 in the 3200m and have shown to be clutch in big-time races. Lane seems to always fly under the radar but performs well when he needs to. Lane went 14:17 for the 5K to finish second behind Cooper Teare in a loaded field at the Texas Distance Festival and also finished eight at Foot Locker Nationals during the XC season. Speaking of XC season, Foot Locker Nationals Runner-Up Finn Gessner is also a tornado of talent to watch out for and he knows how to put himself into striking rage in almost any race.
But you also cant forget about Gessner's future teammate, Seth Hirsch. Hirsch had a dominate XC season finishing third at Foot Locker Nationals and fourth at Nike Cross Nationals. Hirsch still hasn't run as fast as he is capable in the 2-mile. During the Arcadia 3200m he fell and still got back up to run an impressive 8:57. Hirsch also soloed 8:54 later in the year and won that race by over 20 seconds. Look for these boys to make a case for the 2-mile title.
The Prediction
I like going with the sleeper. He may never be the main topic of any race, but somehow Talon Hull always performs extremely well. No one had him on their radar for Foot Locker Nationals and he finished fourth in the entire country. Being from Utah, he lives in the shadows of the American Fork three-headed dragon of Casey Clinger, Patrick Parker and McKay Johns. Hull once said that he will always be known as the guy that finished second to Casey Clinger, but come this weekend watch for Hull's 8:48 3200m strength and 1:53 half-mile speed to carry him to the front of the pack.