'What Made Maddy Run' Examines The Brief, Intense Life Of Madison Holleran
'What Made Maddy Run' Examines The Brief, Intense Life Of Madison Holleran
Book review of "What Made Maddy Run" by Kate Fagan
Jul 17, 2017
by Johanna Gretschel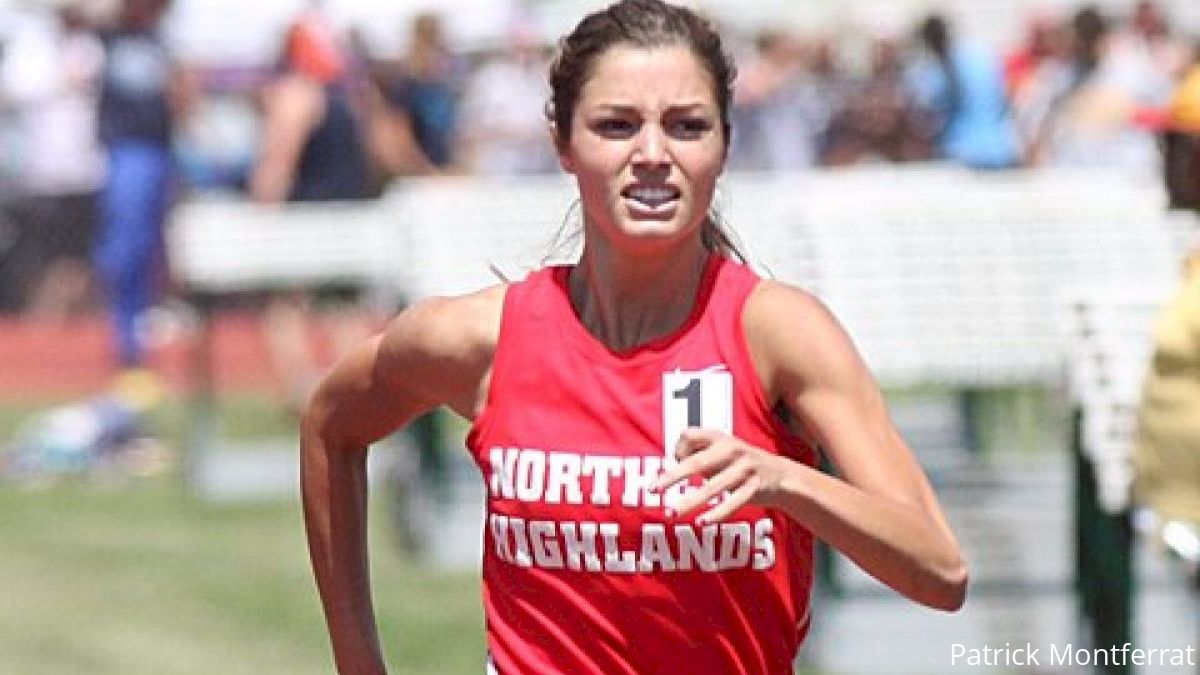 Madison Holleran
was 19 years old, a star middle-distance runner and freshman at the University of Pennsylvania when she jumped to her death from a parking garage in January of 2014.
espnW's Kate Fagan revisits the subject of her viral 2015 feature,
Split Image
, in the 320-page book,
What Made Maddy Run: The Secret Struggles and Tragic Death of An All-American Teen
, available August 1 via Little, Brown & Company.
The narrative recreates Holleran's final few months, based on direct transcripts of Holleran's email and text messages as well as interviews with her friends and family members. It also includes several personal essays by Fagan, some of which detail her own experiences as a collegiate athlete (source material for her first book,
The Reappearing Act
: Coming Out as Gay on a College Basketball Team Led by Born-Again Christians
), as well as some investigative reporting on the prevalence of mental health disorders on college campuses today, with specific attention to student-athletes.
A little background on Holleran: she nearly played soccer in college. She helped lead Northern Highlands Regional High School to two consecutive New Jersey State Championship soccer titles and gave a verbal commitment to play soccer at Lehigh. Track had always been her secondary sport but when she dropped her 800m time down from 2:20 to 2:13 as a junior, she started getting phone calls from Ivy League track coaches.
She couldn't resist the prestige of the Ivy League and committed to run track for the University of Pennsylvania. Her senior spring, she won the New Jersey Meet of Champions 800m title in 2:08.
To that point in time, the athletic, intelligent, beautiful Holleran had excelled in anything and everything she had ever attempted.
But in college, she was back at the bottom again. She had to run cross country for the first time, and found herself finishing behind dozens of other runners. She was graded on a curve for the first time and felt like she was failing all of her classes. She was depressed.
Holleran spent much of her first semester in college debating whether or not quitting the track team would ease her spirit. Fagan, too, recounts quitting the basketball team at the University of Colorado, and how the decision both eased her soul and threw her entire identity into question.
Fagan certainly identifies with Holleran, as did I in reading this piece, as will many distance runners, female collegiate athletes and college students in general. That's what makes the book so difficult to read at times, because Holleran's story, for the most part, is sadly not unique - the transition from high school to college is difficult. Being a collegiate athlete is not as much "fun" as running in high school.
I, too, quit my college track team. It was my fifth year, a redshirt year, "lagniappe"; I had been hit by a car over the summer and lost training time; I was enrolled in a graduate program that promised to be more demanding I had originally envisioned. There were plenty of excuses that sound fairly legitimate now, but ones that a better, more determined athlete would have persevered through. I can still remember trying to work up the courage to face my coach with the news; the horrible foreboding that you're 22 years old and you've let all your family and friends down and ruined the thing you thought you loved and messed up your life to the point of no return -- no matter how ridiculous that sounds now, it's true for anyone living in that moment.
It's that distinct feeling that Fagan evokes in one of the most pivotal scenes in this book.
Holleran seems so alive on the page; her messages and Fagan's prose create someone who seems a real, living thing, so much so that by the end, this reader was rooting for her to talk to someone, confide just how bad her mental state has gotten to her parents, insist on taking an extended break from the track team, even a semester off from school.
The thing is, Fagan wants us to note, that thanks to social media, your friends' true mental states have become that much harder to read. Pressure to craft the perfect image and rack up "likes" on instagram
has infiltrated our lives and created a broken mirror
on ourselves and our peers. Three years after her death,
Maddy Holleran's instagram page
is still hauntingly filled with bright, smiling faces.
"We are so credulous when we assume that everyone else must be the version they portray of themselves in public, even if we are hardly the people we portray ourselves to be," Fagan writes.
The book will be divisive, certainly; those who found Netflix's recent series
13 Reasons Why too inappropriate and/or triggering
for young, impressionable teens may have a similar reaction to the publication of Holleran's suicide notes and graphic description of her death. But Fagan, who faced
criticism to her original piece
, is self-aware of the potential
repercussions of reporting on suicide
and follows the book's most tragic chapter with one set in the present day, in a coffee shop in New York City, as the reader plays fly-on-the-wall to a conversation between Fagan and Dese'Rae Stage, a photographer and suicide awareness activist.
"That's the No. 1 myth on all the myth fact sheets: if you talk about it, you're not going to inspire it in somebody. It's not an, 'if you build it, they will come situation,'" Stage says to Fagan. "Actually, talking about it takes away its power in a lot of ways. So then it becomes not if you can talk about it, but how you talk about it."

If you -- or someone you know -- need help, please call 1-800-273-8255 for the National Suicide Prevention Lifeline. If you are outside of the U.S., please visit the International Association for Suicide Prevention for a database of international resources.

What Made Maddy Run will be available August 1, 2017 by Little, Brown and Company.