2017 AAU Junior Olympic Games
AAU Junior Olympic Games: Day 8 Recap
AAU Junior Olympic Games: Day 8 Recap
Recap of the final day of action at the 2017 AAU Junior Olympic Games.
Aug 5, 2017
by Johanna Gretschel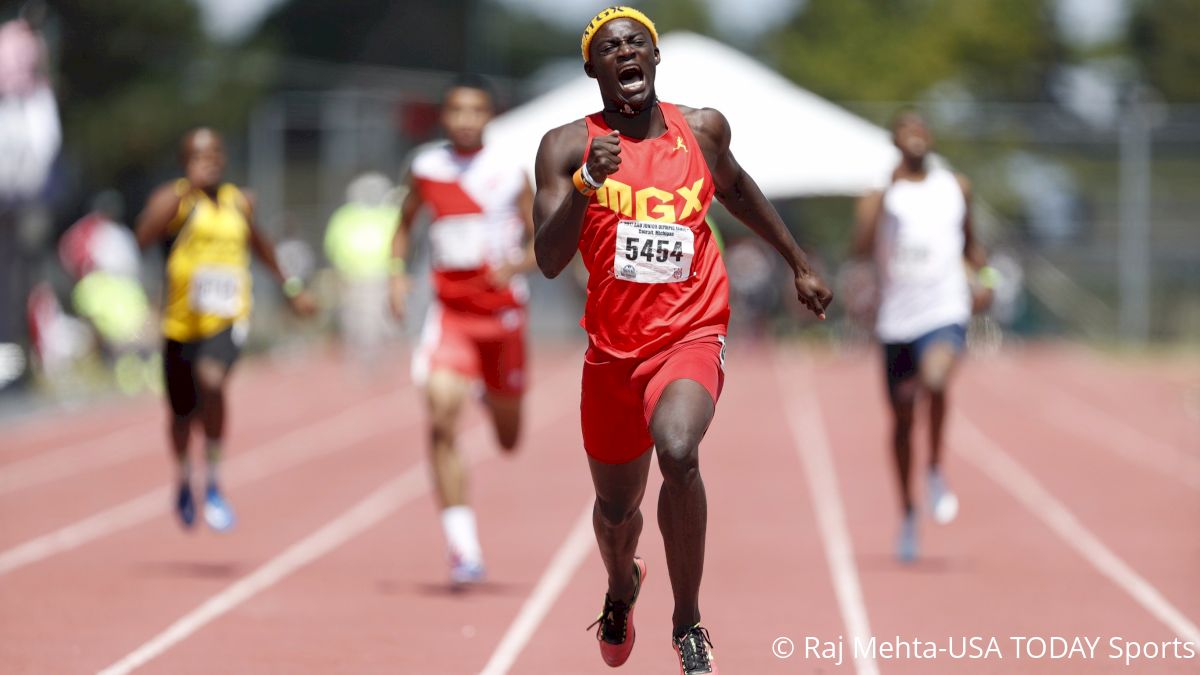 The AAU Junior Olympic Games are over, so go home! Just kidding. But you can't stay in Ypsilanti, Michigan -- the host city. See the full list of
new AAU national championship record holders here
and check out highlights from the final day of competition at Eastern Michigan University below.
FULL RESULTS
| RACE ARCHIVES


Race of the Day:
National record holder Tyrese Cooper of MGX is the favorite in any race he enters and the 17-18 men's 200m was no different. Michigan native Khance Meyers made the Florida star work for it, though, and in one of the biggest surprises of the AAU Junior Olympic Games, pushed Cooper through the line. Cooper would win his second individual title of the day in 20.63 to Meyers' 20.82.
Interview of the Day:
Tyrese Cooper of MGX recaps his 400m win and talks about the pressure to perform to people's expectations.
Tyrese Cooper recaps his 200m battle with Khance Meyers and his excitement for teammate Jamal Walton, who is representing the Cayman Islands at the IAAF World Championships in London this week.
Ohio State commit Anavia Battle discusses her win in the 17-18 women's 100m:
Triple 9-year-old AAU champion Damira Allen discusses her exciting week:
Photo of the Day:
Jaren Hamilton embraces competitor Dominick Grullen of MGX after winning the 12-year-old boys 400m in 54.52. Grullen placed third in 55.03. (© Raj Mehta-USA TODAY Sports)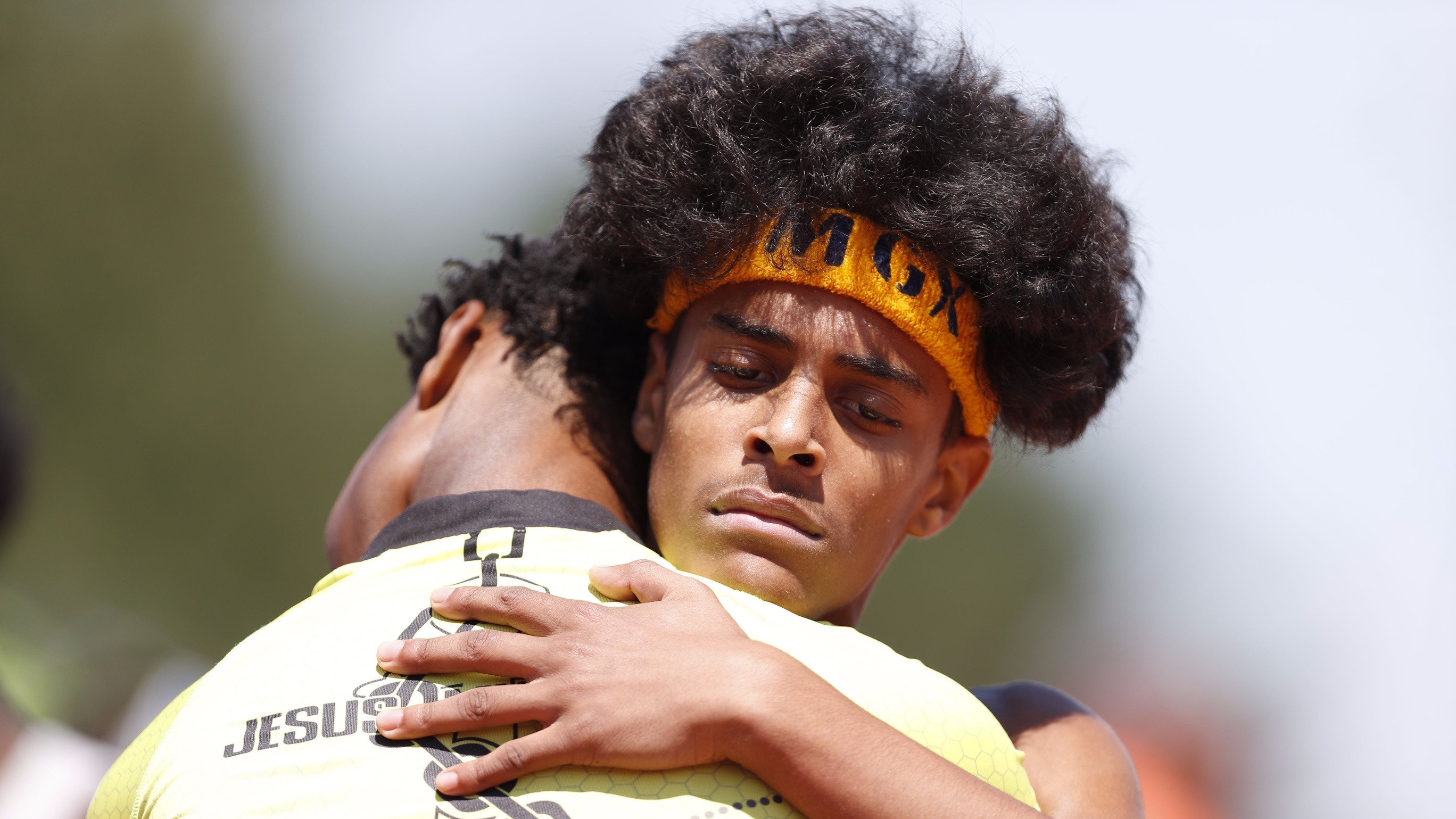 Tweet of the Day:
As great an athlete as
two-time AAU Junior Olympic Games champion Cha'iel Johnson
is, her famous dad reminds us that she has plenty of time to still be a kid.
Congrats to @BabyChaiel_85 on a phenomenal track season, daddy loves you now it's back to being a kid pic.twitter.com/TOjq5ohJ1j

— Chad Johnson (@ochocinco) August 5, 2017
Maybe Cha'iel and Chad will make a Run Junkie appearance soon!
#RunJunkie pic.twitter.com/WkrPY6rwPP

— FloTrack (@FloTrack) August 5, 2017
More from AAU Junior Olympic Games Day 8: