The first thing you need to know is that there's no photographic evidence. No recording devices are allowed, not even Snapchat.

It's not quite Fight Club, but it might be something close.

The University of Colorado women's cross country team calls it "Coffeehouse," a now-regular Friday night gathering at a teammate's house in which guests are required to showcase their unique "talents" in front of the group. Some people sing, some people rap -- and sometimes the men's team even shows up. One time, Mackenzie Caldwell and Paxton Smith did a stirring rendition of "Anyone Else But You," the Michael Cera/Ellen Page duet popularized in 2007 indie film Juno. Dani Jones, the Buffs' No. 1 runner, says she's "normally the person who sits and watches" but is in full favor of the project, part of several team-building measures that the junior class has enacted this season to improve morale on and off the cross country course.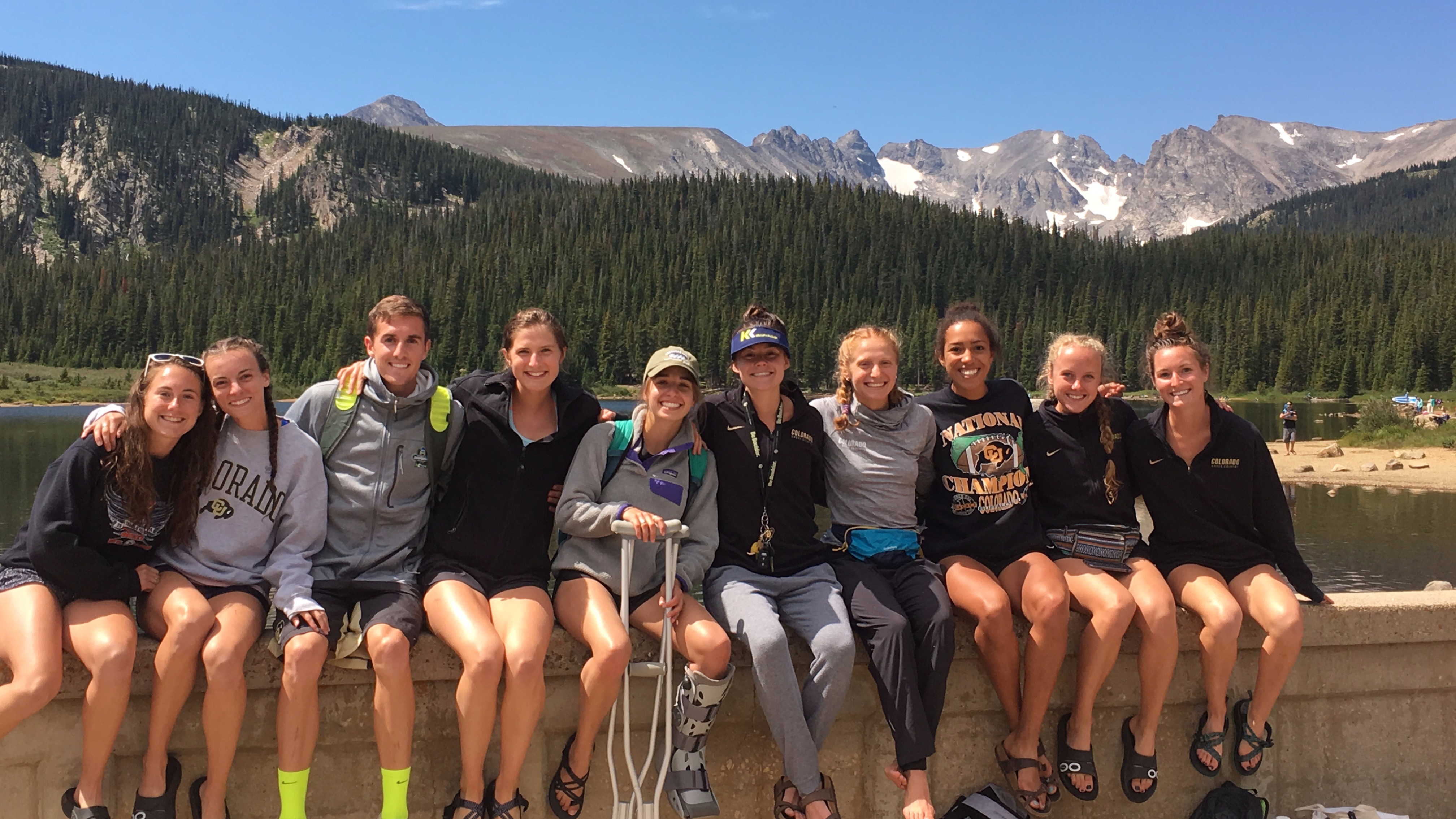 Jones, a high school standout from Arizona who placed third at Nike Cross Nationals in 2014, has quietly grown into her role as the Buffs' low-stick leader. She was Colorado's first woman across the line at the NCAA DI XC championships in 2016 to earn her first All-American honors, an accomplishment that multiplied during the indoor season when she anchored Colorado's DMR team to the NCAA title and picked up individual gold in the NCAA 3K final over cross country champion Karissa Schweizer of Missouri. In the spring, she won both the 1500m and 5K at the Pac-12 Championships, placed fifth in the NCAA 1500m final, and set a PB of 4:08.42 in her specialty event.

​Watch the 2016 NCAA DI Indoor Championships DMR final:



"A lot of people call indoor my breakthrough," Jones said over the phone ahead of this weekend's DI Pre-Nationals Invitational in Louisville. "But I like to think of it more as just finally having a performance that showed a lot of consistent training."

The indoor gold was a much-needed confidence boost for the Buffs, who had been highly favored to win their first national cross country title since 2004 last fall. Even their notably reticent head coach, Mark Wetmore, said in the preseason that he believed the group might be his "best ever" women's team.

But instead of winning their third national title in program history, Colorado placed third behind an under-the-radar Oregon team and the University of Michigan.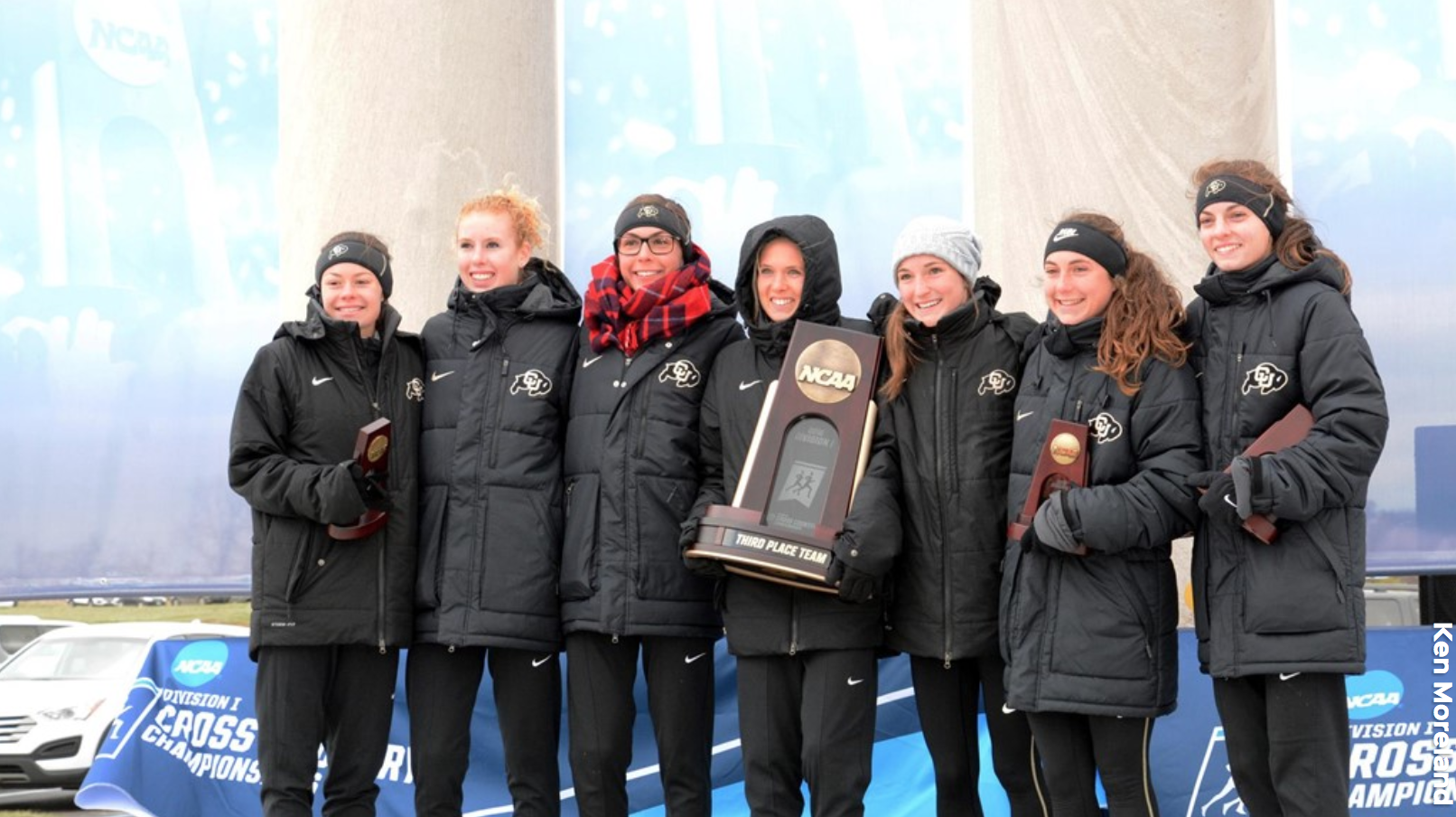 The 6K championship race in Terre Haute marked Jones' first time finishing as the team's lead runner. She was 22nd, a huge improvement on her 49th-place national finish as a freshman. But it wasn't quite enough.

"It was more of a dreadful feeling than it was a good feeling," she said, remembering the finish. "Any other day, if I had crossed the line being first on the team, it would have been a positive thing. But I remember turning around and realizing I wasn't placed well enough to be the first man. This year, I feel more of a need to place better if I'm going to be first man. It was a valuable lesson."

The Buffs lose only Erin Clark from last year's roster; she was their seventh runner in 2016 but was lead runner and All-American in her sophomore and junior years. They replace her with Madie Boreman, a redshirt freshman who earned NCAA runner-up honors this spring in the steeplechase. Her time of 9:46.48 set a new American junior record.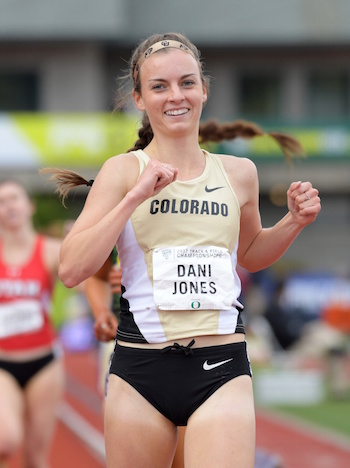 The Colorado women were thus a near-unanimous pick for the pre-season FloXC No. 1 ranking, a spot they retained per a four-point win over the now-No. 2-ranked New Mexico Lobos at the Joe Piane Notre Dame XC Invitational.

But Jones says that, this year, she and her teammates aren't talking about winning national titles. They're just trying to have fun with the sport -- and be friends outside of running.

"My class came in wanting to change [the culture]," Jones said, "make it more of a welcoming and inviting environment, just because it's always been a really competitive team. I don't think anyone's ever rude or mean to anybody, but I can't say that everyone's perfect all the time. It's something that I'm sure every team has to work through. Competitiveness on a team can be a good thing, a positive thing, if you find that perfect middle ground where everyone's competitive and working hard but not where it's hurting people."

The majority of the cross country team stayed in Boulder for the summer to train, which Jones says was an easy decision when the alternative was logging miles in the 100-plus degree heat of her parents' home in Phoenix, Arizona. The teammates stay occupied all summer with trails to train on, ice cream nights, farmer's market mornings, and a group trip to see the solar eclipse.


"Our main goal this year was to have a great dynamic outside of training and racing," she said. "Spending a lot of time together outside of practice has helped us a lot; I can get on the line and know that all those girls are my closest friends and we would do anything for each other. We were probably stronger last year with the individuals we had, but we're more closely knit this year and that's why I feel better about this team."

The junior also has a new mentee under her wing -- her younger sister, Baylee, a freshman on the squad this year who is planning to redshirt.

When the Buffs attack Pre-Nats this weekend, Jones says the main goal is simply to get a feel for the Louisville course that will host the national championship race in November.

With only one senior, Kaitlyn Benner, in the top seven, the Buffs are still a relatively young squad, a point that Jones emphasizes. Makena Morley is a fellow junior, Sage Hurta and Tabor Scholl are true sophomores, Brianna Schwartz is a redshirt sophomore, and Boreman, who ran as the Buffs' No. 5 at Notre Dame, is, of course, a redshirt freshman.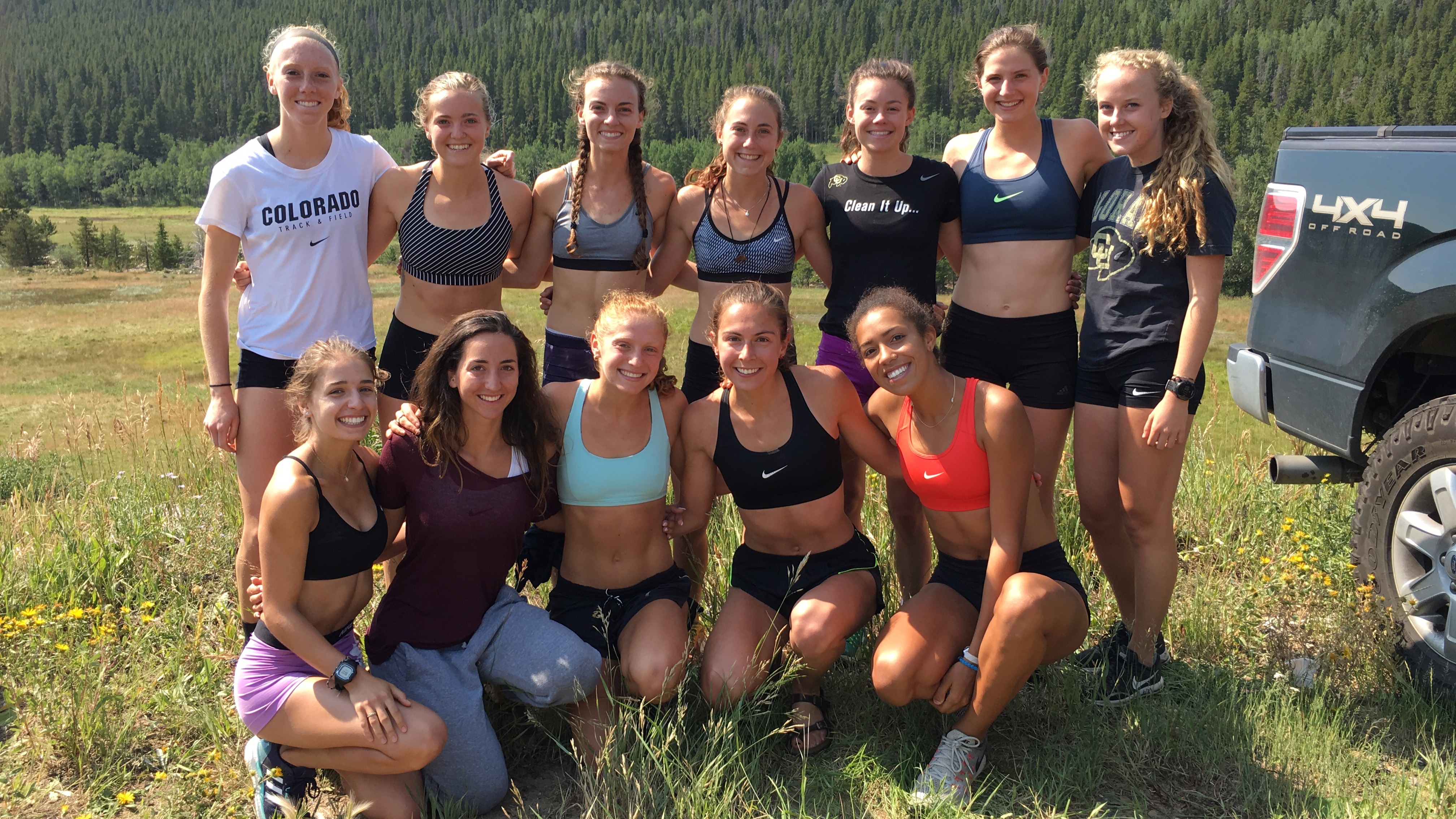 The group seems well-composed to lead Colorado back to the podium in coming years, a difficult feat. With a third- and second-place team finish at NCAAs in the past two years, it's easy to forget that the Buffs had an eight-year podium drought between 2006 and 2015.

When I asked Jones how she and her teammates have dealt with the outside expectations and pressure that come with being a top-ranked program the past few years, she paused to consider the question.

"It wasn't as much pressure," she said carefully, "as us just wanting something really bad."

Photos courtesy of Dani Jones, the University of Colorado and Image of Sport.


How to Watch The 2017 Pre-National Invitational:

On TV:
Available on Roku and Apple TV 4 -- download the FloSports app now.
Streaming:
Only on FloTrack with a PRO subscription. A yearly PRO subscription provides access to ALL FloSports sites.
JOIN NOW