2017 DI NCAA XC Championships
What We Learned From Conference Championships Weekend
What We Learned From Conference Championships Weekend
We check in with the biggest storylines of the NCAA DI cross country conference championship weekend.
Oct 30, 2017
by Johanna Gretschel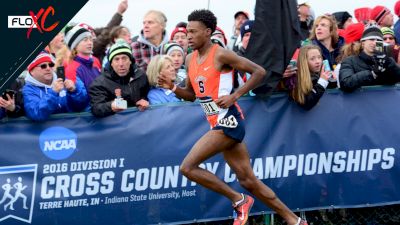 The NCAA DI conference championships wrapped today with the Big Ten championships in Indiana, and now we have a scant three weeks left in the cross country season. Check out results from every NCAA DI conference
here
, watch the
Big 12 races here
, read the
Pac-12 men's recap here
, Pac-12 women's recap
here
, WCC recap
here
, MWC recap
here
, SEC recap
here
, and ACC recap
here
.
Before the weekend, I wrote
this article
posing five questions/storylines for conferences. Let's see how things went down!
Storyline No. 1:
No. 2 BYU vs No. 3 Portland at West Coast Conference
What Happened:
BYU Wins With Perfect Score, Portland Leaves Four Guys At Home


The @BYUTFXC Mens team finishes 1,2,3,4,5 for the perfect team score en route to the WCC Championship. #GoCougs #BYUTFXC pic.twitter.com/gYmZWcA7pg

— BYU Cougars Video (@BYU_Video) October 27, 2017
The men's West Coast Conference showdown between No. 2 BYU and No. 3 Portland turned out to be much ado about nothing. The Cougars put five men in front of Portland's No. 1, Jeff Thies (FloXC No. 20), to win 15 to 58 points.
Don't get too down on Portland just yet. Of the top five from their big Wisconsin runner-up finish ahead of Syracuse and Stanford, only Thies and No. 2 man Nick Hauger raced at conference; Emmanuel Roudolff-Levisse, Logan Orndorf, and Caleb Webb all sat out. No. 6 man Noah Schutte did not compete at conference, either.
Even so, it's impossible to imagine the end result being much different unless Thies and Hauger can put themselves ahead of BYU's top man the next time around. For now, it seems as though NAU and BYU are a cut above the rest of the teams in the NCAA, with Portland, Syracuse, and Stanford fighting for the next two podium spots.
​Portland coach Rob Connor told us after Wisconsin that he doesn't care about the conference championship and even predicted BYU "could score 15 points on us":

Storyline No. 2:
Ednah Kurgat vs. Allie Ostrander, Part II
What Happened:
Kurgat Destroys The Field, Ostrander Places Fourth
3-for-3 this season. And now your Mountain West champion! Congrats, Ednah Kurgat! #GoLobos #MWXC pic.twitter.com/yE9GuDN7Uk

— New Mexico XC/T&F (@UNMLoboXCTF) October 27, 2017
Despite the course being 30m longer than usual, the top four women at the Mountain West Conference ran the second, third, fourth, and fifth-fastest times in history at the University of New Mexico's North Golf Course. The Lobos' Ednah Kurgat (FloXC No. 1) dominated as she did at Wisconsin, clocking 19:58 over 6,030 meters and leading Weini Kelati (FloXC No. 12) and Charlotte Prouse (FloXC No. 13) to a 1-2-3 sweep, as reigning NCAA steeplechase champion Allie Ostrander (FloXC No. 9) of Boise State took fourth and the Lobos' No. 4, Alice Wright (FloXC No. 8) placed fifth.
When Allie Ostrander revealed after her
ninth-place Wisconsin effort that she fell during the race
, there was some thought that the 2015 NCAA XC runner-up might compete better against Kurgat in their next matchup. She did narrow the gap from 37 seconds at Wisconsin to 29 seconds at conference, but the redshirt sophomore does not currently appear to be in title contention for November.
Storyline No. 3:
Will New Mexico Women's No. 5 Emerge?
What Happened:
Sophie Eckel Narrows The Gap
10 Straight for the Lobos!
@UNMLoboXCTF Women win their 10th straight #MWXC Championship! pic.twitter.com/kZOz8C25XA

— NCAA Track & Field (@NCAATrackField) October 27, 2017
The gap between New Mexico's No. 4, which has switched interchangeably between Kelati, Prouse and Wright, to their No. 5, has varied from 31 seconds at Notre Dame to 46 seconds at Wisconsin. Redshirt freshman Sophie Eckel ran No. 5 for the Lobos on Friday and lowered the gap again to 25 seconds -- a nice turnaround for the Australian after finished 75th overall and 82 seconds behind Prouse at Notre Dame. Eckel has run 16:08 for 5K and is certainly capable of being the game-changer the Lobos need to replicate their historic 49-point NCAA XC win in 2015.
Fun fact: the Lobos are the women's team version of the Iona Gaels. Each member of their top seven at conference is from a different country (sort of): Kurgat is from Kenya, Kelati is from Eritrea, Wright is from the United Kingdom, Prouse is Canadian, Eckel is Australian, No. 6 Alex Buck is American, and No. 7 Alondra Negron is from Puerto Rico, the latter being an American commonwealth but its own country in the Olympic Games.
Storyline No. 4:
Can The Alabama Men Go 1-2-3 At SECs?
What Happened:
They Did
Congrats to Vincent, Gilbert and Alfred for their 1-2-3 finish! #RollTide pic.twitter.com/zMxYM0AE5R

— Alabama Track&Field (@AlabamaTrack) October 27, 2017
Vincent Kiprop (FloXC No. 4), Gilbert Kigen (FloXC No. 7) and Alfred Chelanga (FloXC No. 17) did the same thing they've been doing almost all season -- sweeping the top three spots of the race. Their biggest competition came from Arkansas' Alex George (FloXC No. 15) and Jack Bruce (FloXC No. 16), who placed fourth and sixth, respectively, 11 and 28 seconds behind Chelanga.
The No. 11-ranked Arkansas men won their eighth-straight SEC victory by 40 points over No. 12 Alabama, but title No. 9 will be much tougher as George, Bruce, and Austen Dalquist are set to graduate. You have to think there's a lot of recruiting potential with 'Bama's newfound success; could we see another junior college star join the crew in 2018?
Storyline No. 5:
Will Wisconsin Men Rebound?
What Happened:
Badgers Finish Third In Big Ten Ahead Of No. 20 Minnesota
Official Results:
1. Michigan - 71 pts
2. Michigan State - 82 pts
3. Wisconsin - 88 pts pic.twitter.com/t2y3Zkop48

— Badger Track & Field (@BadgerTrackXC) October 29, 2017
The Badger men dropped out of the FloXC rankings after a dismal 25th-place showing at their home invitational in Madison. With national title contender Morgan McDonald now clearly redshirting, the conversation moved from where in the top 10 they'd fall at NCAAs to whether they could make it to Louisville at all. Sunday's Big Ten championship race was certainly a step in the right direction as Oliver Hoare and Joe Hardy placed first and second individually and the team placed third behind FloXC No. 15 Michigan and FloXC No. 17 Michigan State by a pretty slim margin. Wisconsin was just six points out of second place and 17 points from first and will race both teams again at the Great Lakes Regional.
No. 20-ranked Minnesota didn't have a great day and finished sixth, which could also net the Badgers some much-needed points for at-large consideration.
Oliver Hoare of @BadgerTrackXC wins the men's #B1GXC Individual Championship! pic.twitter.com/lZGgaWvA89

— Big Ten Champs (@bigtenchamps) October 29, 2017
Hoare's turnaround is especially spectacular as the sophomore was just 114th at Nuttycombe. Now he's the Big Ten champion.
It also helped to add No. 4 man Zach Snider back to the line-up for the first time this season; he finished 32nd overall and guided a trio of Badgers to finish in the 30s with Tyson Miehe placing 33rd and Finn Gessner, a true freshman, placing 35th.
A Few Other Notes: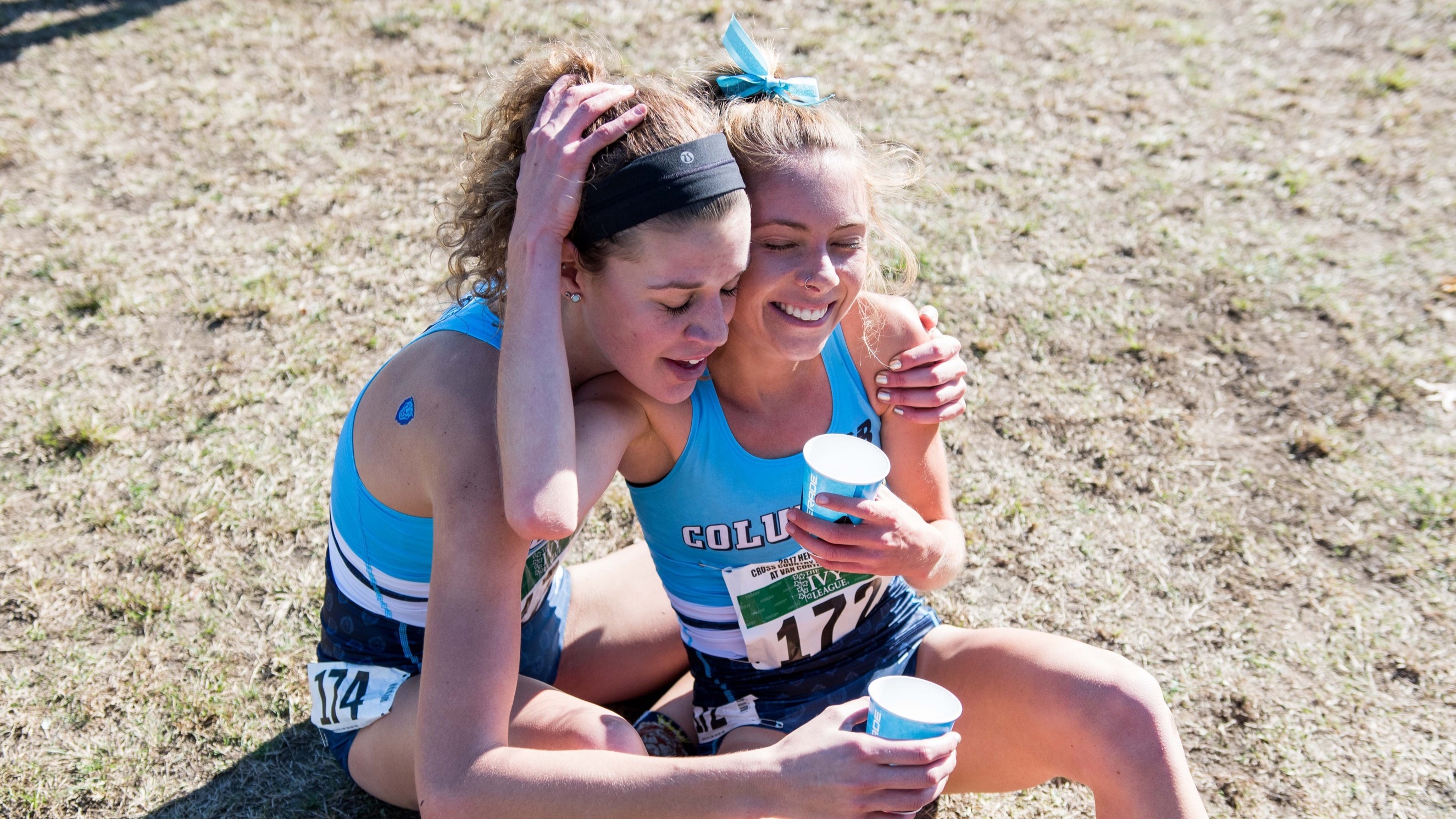 FloXC No. 5 Stanford men broke No. 6 Colorado's seven-year winning streak at the Pac-12 Championships behind an individual victory from Grant Fisher. No. 16 UCLA pulled a nice upset by taking third over No. 7 Oregon. More here.
​In a stunning upset, the No. 24 Iowa State men bounced back from a 16th-place run at Wisconsin to break No. 14 Oklahoma State's nine-year winning streak in the Big 12. OK State placed just third as the unranked Texas men ran superbly on their home course behind true freshman Sam Worley to finish one point behind Iowa State, 40 to 41 points. The Cowboys scored 44 points. No. 10 Hassan Abdi scored the individual win even after coming to a complete stop in the middle of the race to fix his shoe and working his way back up from last place. Full coverage of Big 12 XC Champs here.
The No. 3-ranked Colorado women won their third-straight Pac-12 title, avenging their Pre-Nats loss to the No. 2-ranked Oregon women. Top Buff Dani Jones improved her season record over the Ducks' Katie Rainsberger to 2-0. More here.
The No. 4-ranked Syracuse men won their fifth-straight ACC XC title with 27 points, well ahead of No. 13-ranked Virginia Tech (73 points) and No. 23 NC State (98 points). No. 1-ranked Justyn Knight defending his individual crown and behind him, the Orangemen seemed much improved as No. 5 Joe Dragon, a redshirt freshman, decreased the spread from 64 seconds at Wisconsin to 29 seconds. More here.
What a difference a year can make. The 2016 Ivy League XC Championships saw the Harvard women win their first conference title in 31 years by scoring 33 points and placing five runners in the top 12. The Columbia women were dead last with 166 points. At this weekend's championship, No. 21 ranked Columbia won with 66 points while Harvard placed last with 214 points. Harvard returned only one woman from 2016's scoring five, as Judy Pendergast transferred to Oregon, Courtney Smith transferred to Stanford, and Erin Dietz and Lisa Tertsch did not compete. Last year's coach, Patrick Wales-Dinan, resigned from his position in June.