2017 DI NCAA XC Championships
Statistics & Superlatives From The 2017 NCAA DI XC Championships
Statistics & Superlatives From The 2017 NCAA DI XC Championships
Statistics and superlatives from the 2017 NCAA DI XC Championships in Louisville, Kentucky
Nov 24, 2017
by Johanna Gretschel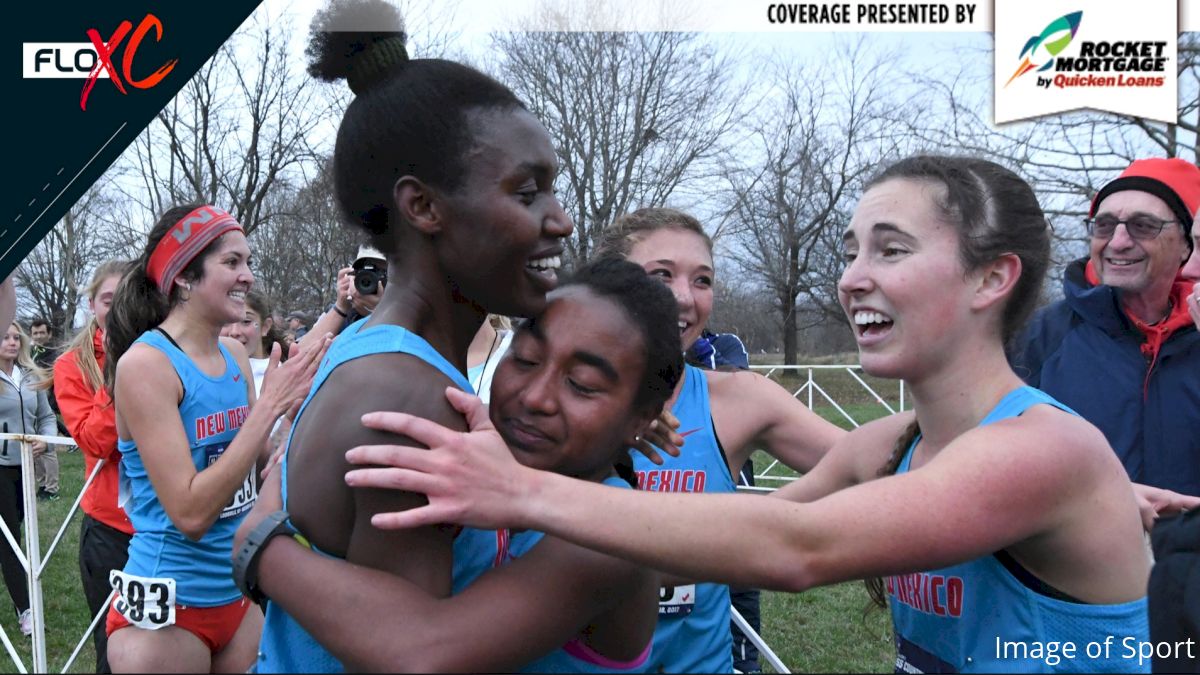 Below, we take a closer look at some of the standout statistics from the NCAA Division I XC Championships held in Louisville, Kentucky, last weekend. First, we crunch a few stats regarding the men's and women's team champions in Northern Arizona and New Mexico, and then we take a subjective look at the most improved programs and most improved All-American individuals in the NCAA Championships. Finally, we create an objective ranking of the top true freshmen (excluding redshirts) and fifth runners in the Louisville championship 6K and 10K races. Check out full coverage of the NCAA Championships here.
Champions By The Numbers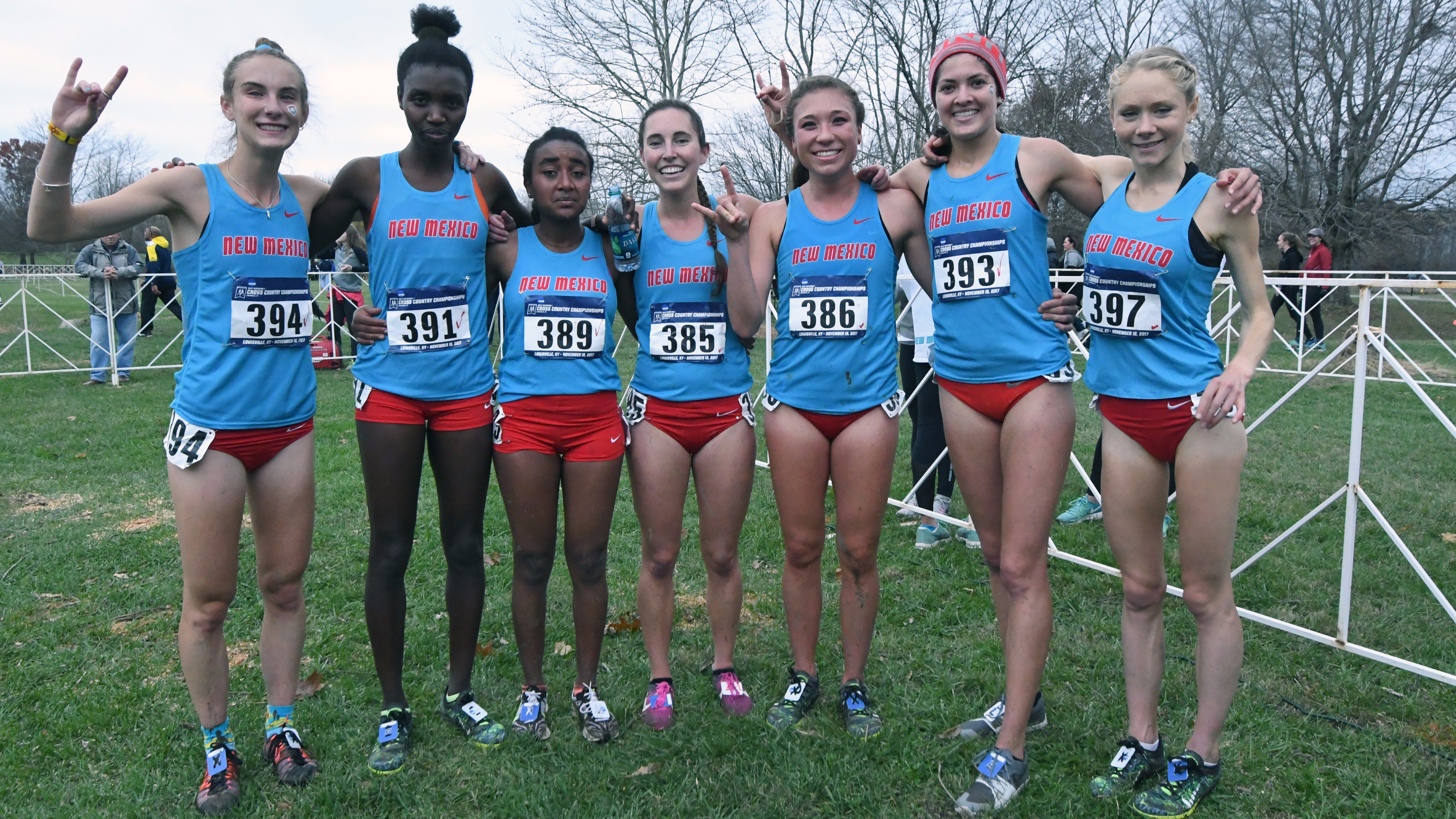 In three years, the University of New Mexico women have won their first two NCAA DI cross country titles in school history. Louisville is a lucky spot for the Lobos, as the Tom Sawyer Park course is where they captured their first title in 2015. Their 90-point win this year marks the third NCAA title in any sport in UNM history. Ednah Kurgat is the first individual NCAA XC champion in Lobos' history, and her time of 19:19.42 is the fastest NCAA winning time since the women began racing 6K in 2000.
Senior veteran Alice Wright is the only woman who contributed to both title-winning squads; her 14th-place finish in Louisville made her the fifth woman to earn four consecutive All-American finishes in the modern era of the sport along with Jordan Hasay of Oregon (2009-12), Kendra Schaaf of UW/UNC/UNM (2008-11), Risper Kimaiyo of UTEP (2009-12), and Shalaya Kipp of Colorado (2010-13). Wright's prior finishes were 20th in 2014, fifth in 2015, and 19th in 2016.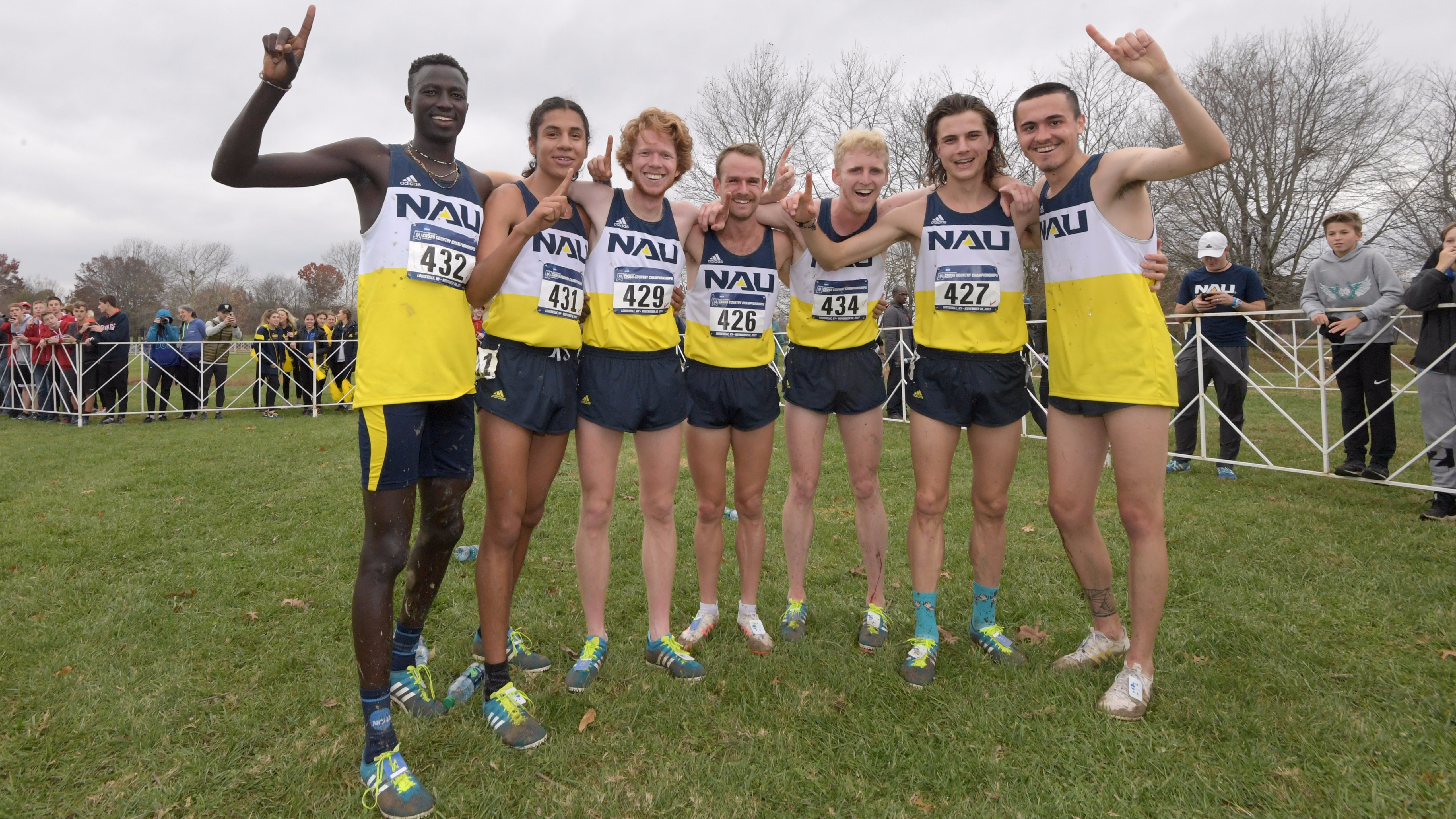 The Northern Arizona men's dominant 74-point team win marked their second consecutive NCAA XC title. Last year's team championship marked the first NCAA title for the Lumberjacks in any sport. With four of their top five runners returning next year in All-Americans Matthew Baxter (second), Tyler Day (third), Peter Lomong (eighth), and Geordie Beamish (40th), Mike Smith's squad looks poised for title No. 3 in 2018.
Only four men's teams have ever three-peated in NCAA DI history: Drake (1944-46), Villanova (1966-68), UTEP (four-peat 1978-81), and Arkansas (twice, four-peat 1990-93 and three-peat 1998-2000).
Individual men's champion Justyn Knight captured his first NCAA title ahead of Baxter, 29:00.2 to 29:00.8, one of the closest margins in event history. He is the first NCAA XC champion for Syracuse, the 2015 team champions in Louisville.
Most Improved Women's Programs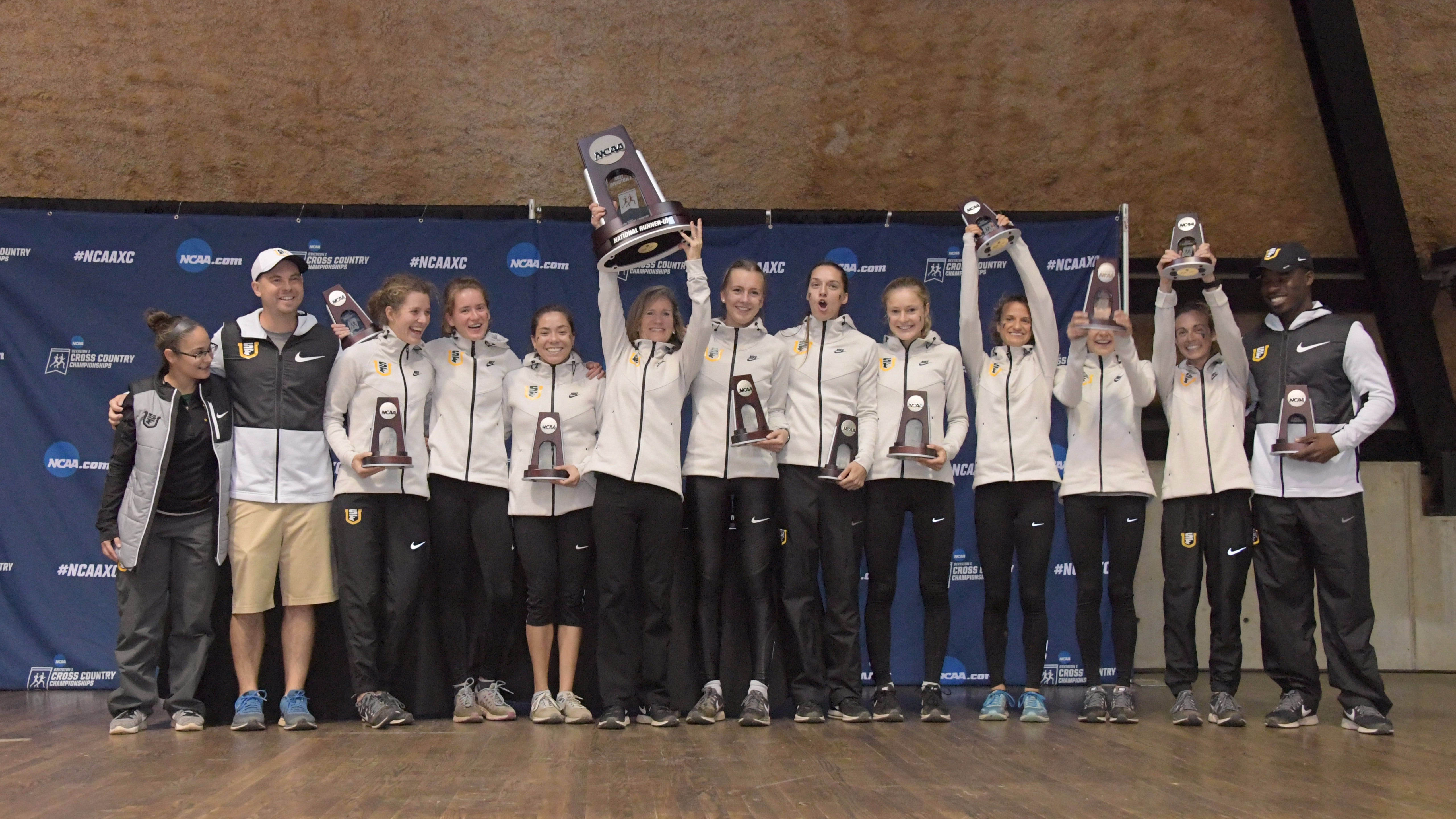 | RANK | PROGRAM | 2017 FINISH | FLOXC RANKING | 2016 FINISH | NOTES |
| --- | --- | --- | --- | --- | --- |
| 1 | San Francisco | 2 | 3 | 6 | 6th in 2016; highest ever finish |
| 2 | Furman | 7 | 10 | DNQ | first NCAA appearance |
| 3 | New Mexico | 1 | 1 | 7 | second team title in program history following 2015 win; third NCAA title in any sport in UNM history |
| 4 | Boise State | 6 | 8 | DNQ | highest ever finish |
| 5 | Utah State | 14 | 13 | DNQ | first NCAA appearance |
| 6 | Georgia | 17 | 25 | DNQ | top finish since 15th in 2006; first NCAA appearance since 2012 (30th) |
| 7 | Eastern Kentucky | 23 | NR | DNQ | first NCAA appearance |
San Francisco head coach Helen Lahman-Winters reflects on the team's first podium finish:


Most-Improved Men's Programs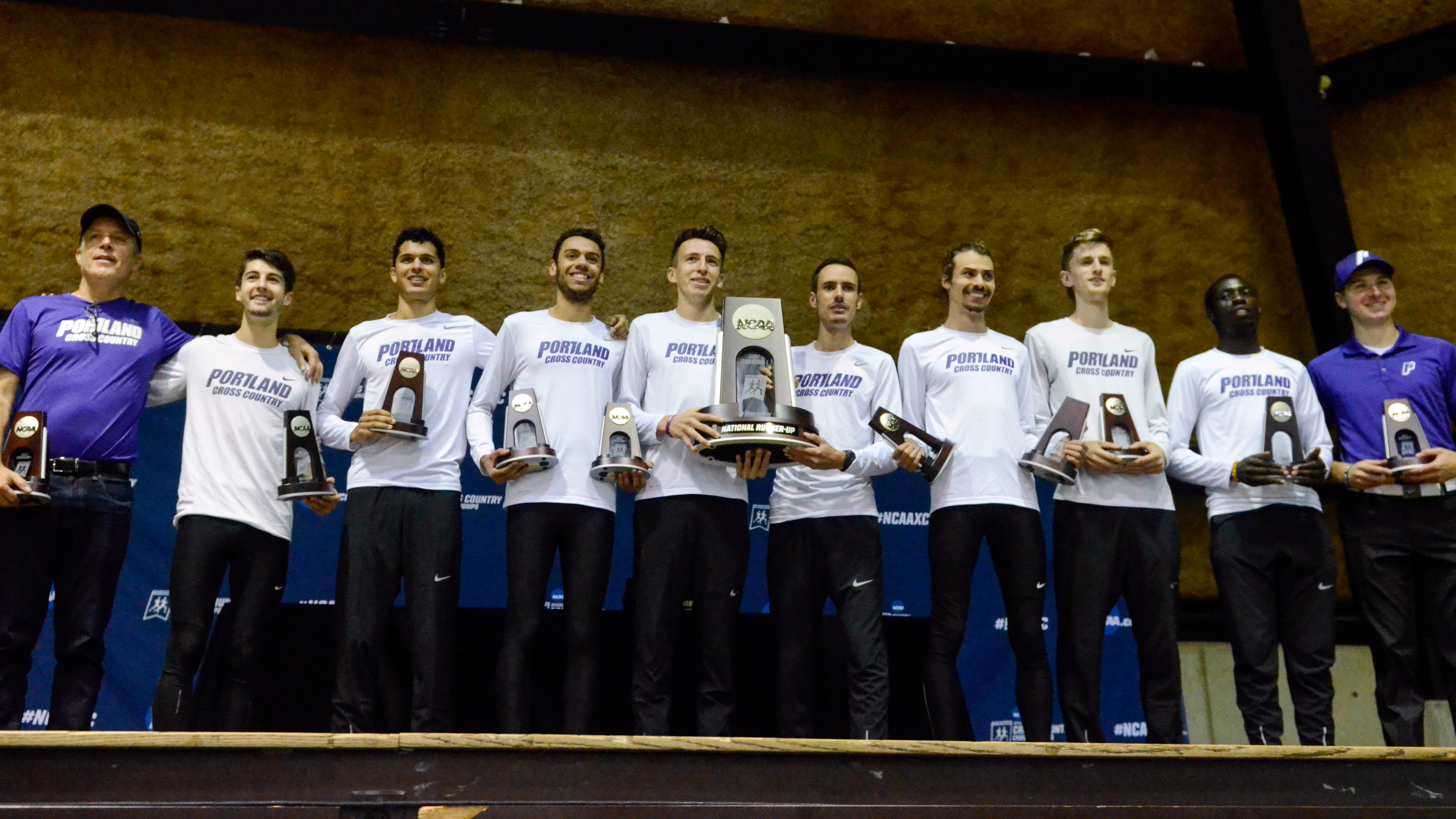 | RANK | PROGRAM | 2017 FINISH | FLOXC RANKING | 2016 FINISH | NOTES |
| --- | --- | --- | --- | --- | --- |
| 1 | Portland | 2 | 5 | 13 | highest finish in program history, second time on the podium |
| 2 | Iowa State | 7 | 13 | 16 | best finish since 1st in 1994 |
| 3 | Colorado State | 9 | 8 | 17 | best finish since 9th in 1978 |
| 4 | Southern Utah | 11 | 11 | 27 | highest finish in program history |
| 5 | BYU | 3 | 2 | 7 | best finish since 2nd in 1993 |
| 6 | Utah State | 27 | NR | DNQ | first NCAA appearance |
| 7 | Alabama | 14 | 10 | DNQ | first NCAA appearance since 2010 |

Portland head coach Rob Conner discusses his team's runner-up finish:
Most-Improved All-American Women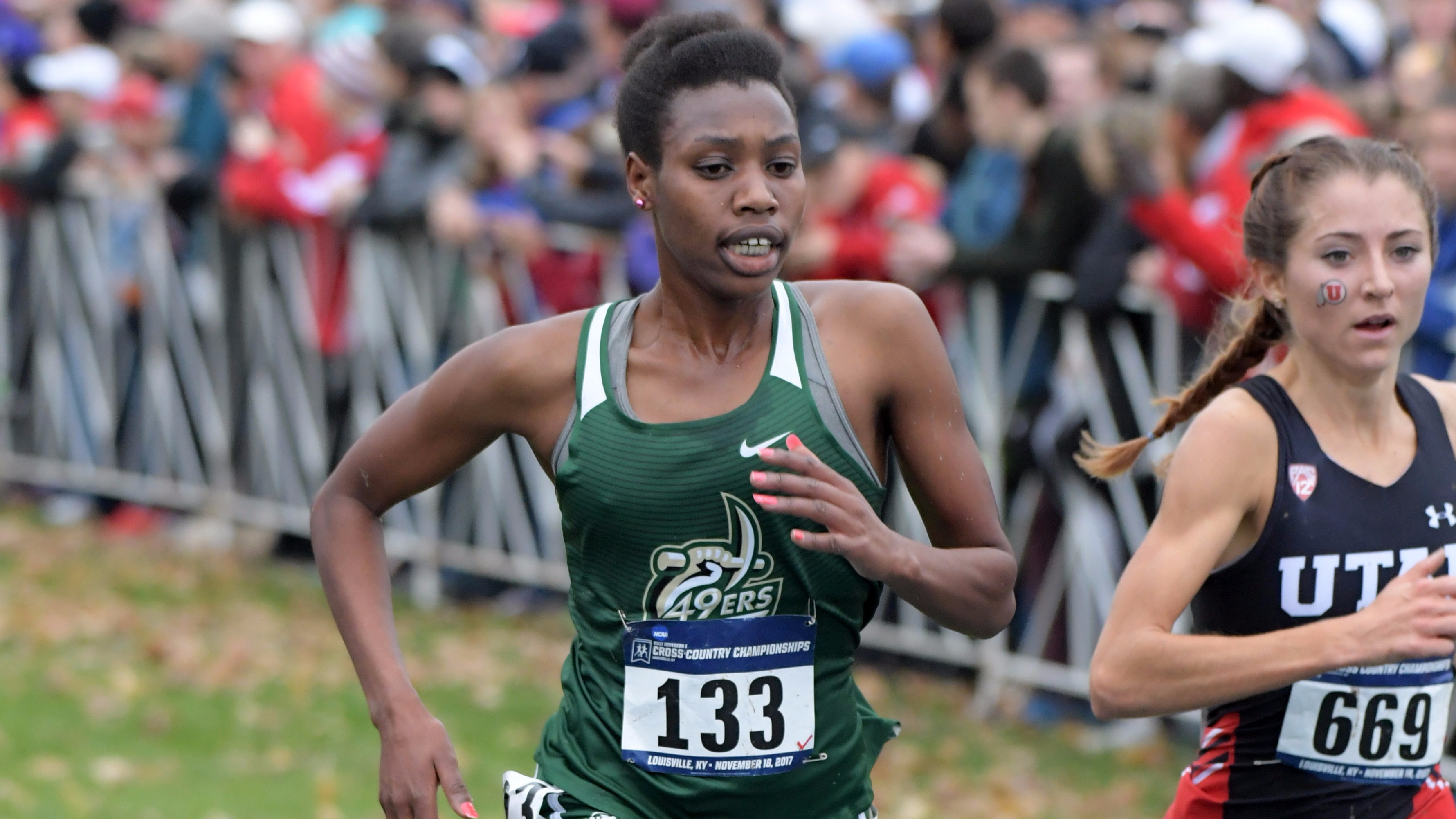 | RANK | ATHLETE | SCHOOL | 2017 NCAAS | 2016 |
| --- | --- | --- | --- | --- |
| 1 | Caroline Sang | Charlotte | 6th | 9th @ NCAA SE Region |
| 2 | Charlotte Prouse | New Mexico | 12th | 208th @ NCAAs |
| 3 | Heather MacLean | UMass Amherst | 26th | 39th @ NCAA NE Region |
| 4 | Vallery Korir | Washington State | 33rd | 38th @ NCAA SE Region |
| 5 | Alyssa Snyder | Utah State | 25th | 41st @ Mtn Region |
| 6 | Dorcas Wasike | Louisville | 29th | 145th @ NCAAs |
| 7 | Elly Henes | NC State | 32nd | 159th @ NCAAs |
Caroline Sang of Charlotte on placing sixth in her first NCAA XC Championships appearance:
Most-Improved All-American Men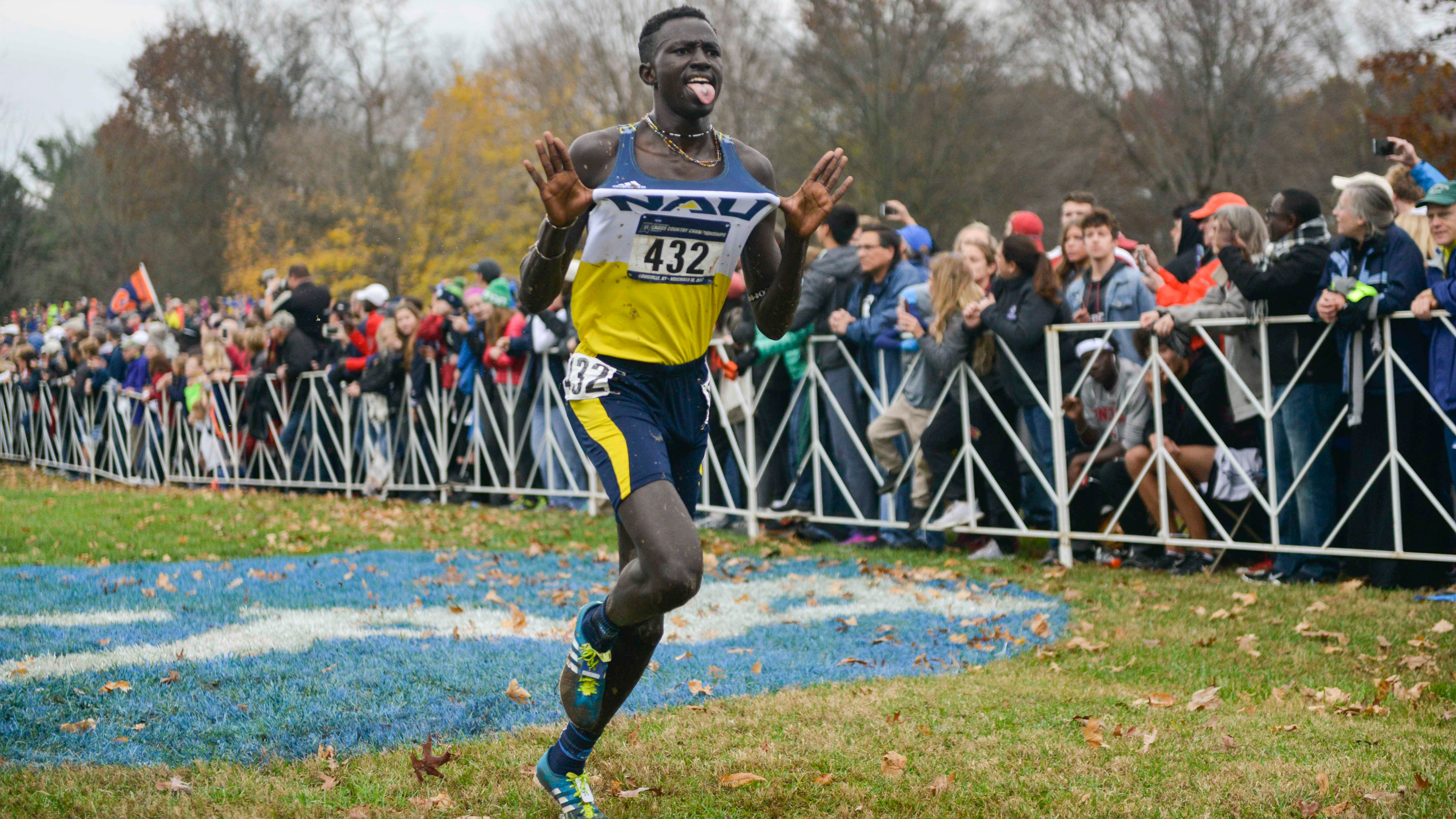 | RANK | ATHLETE | SCHOOL | 2017 NCAAS | 2016 |
| --- | --- | --- | --- | --- |
| 1 | Peter Lomong | NAU | 8th | 16th @ Big Sky, did not make NCAA roster |
| 2 | Alex Ostberg | Stanford | 16th | 34th @ Pac-12s, did not make NCAA roster |
| 3 | Nahom Solomon | GA Tech | 22nd | 31st @ NCAA South Region |
| 4 | Azaria Kirwa | Liberty | 25th | 31st @ NCAA Southeast Region |
| 5 | Andrew Jordan | Iowa State | 15th | 148th @ NCAAs |
| 6 | Nick Hauger | Portland | 26th | 154th @ NCAAs |
| 7 | Kigen Chemadi | Mid. Tenn State | 23rd | 149th @ NCAAs |
NAU head coach Mike Smith gets emotional while talking about Peter Lomong:
Top True Freshmen Women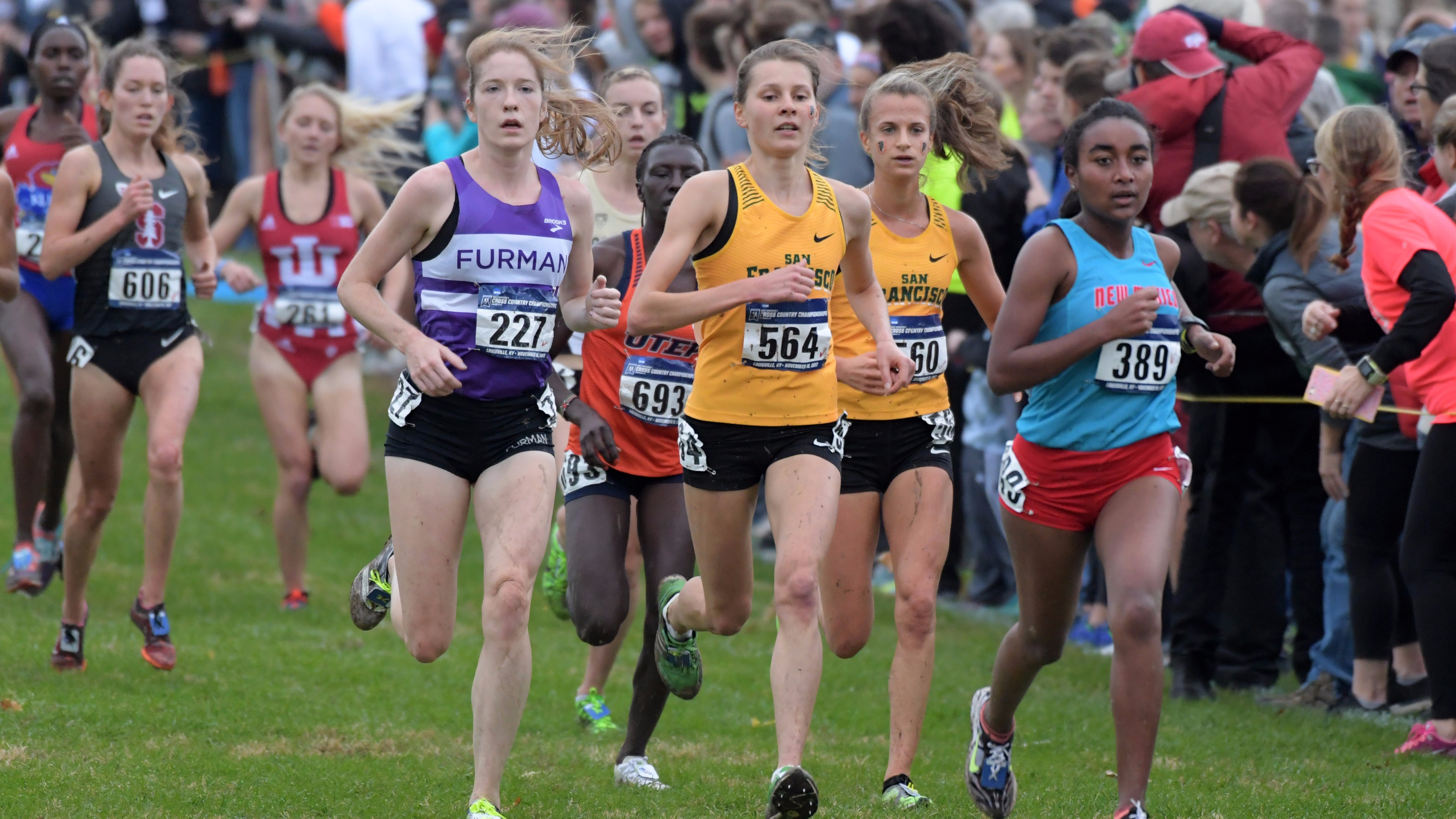 | PLACE | ATHLETE | SCHOOL | TIME | 2016 |
| --- | --- | --- | --- | --- |
| 7 | Weini Kelati | New Mexico | 19:35.8 | DNR / 1st @ FL Nationals 2015 |
| 38 | Brie Oakley | California | 20:10.3 | 1st @ NXN |
| 53 | Emily Venters | Boise State | 20:22.1 | 32nd @ NXN |
| 64 | Maggie Farrell | Michigan State | 20:26.1 | 6th @ NXN MW |
| 79 | Cailie Logue | Iowa State | 20:33.4 | 59th @ NXN Heartland / 3rd @ NXN 2015 |
| 85 | Alondra Negron | New Mexico | 20:36.7 | Puerto Rico (4:22 1500/10:13 3K SC PBs) |
| 109 | Clio Ozanne-Jacques | Ole Miss | 20:46.6 | Australia (73rd @ World Jr XC 2017) |


Weini Kelati and the Lobos react to their team title:


Top True Freshmen Men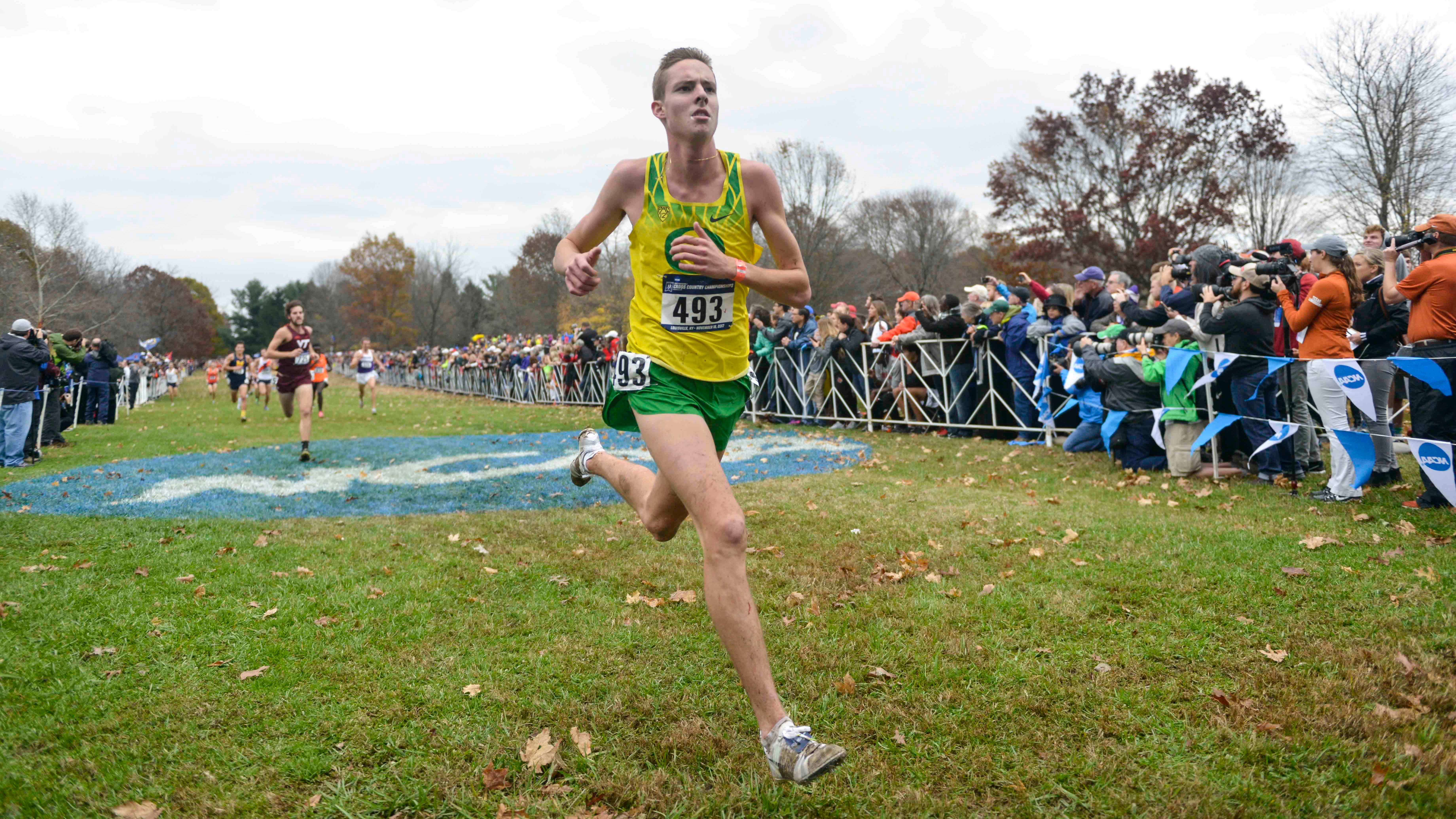 | PLACE | ATHLETE | SCHOOL | TIME | 2016 |
| --- | --- | --- | --- | --- |
| 24 | Casey Clinger | BYU | 26:46.4 | 1st @ NXN |
| 28 | Nadeel Wildschutt | Coastal Carolina | 29:52.0 | South Africa |
| 29 | Amon Kemboi | Campbell | 29:52.1 | Kenya (ran 13:47 on the track in 2017) |
| 44 | Cooper Teare | Oregon | 30:06.8 | 16th @ NXN |
| 60 | Luis Grijalva | NAU | 30:19.4 | 13th @ FL Nationals |
| 75 | Ian Shanklin | NC State | 30:28.7 | 30th @ NXN SE |
| 78 | Reed Brown | Oregon | 30:30.1 | 1st @ FL Nationals |
Casey Clinger talks about leading BYU to the podium:
Top Fifth Woman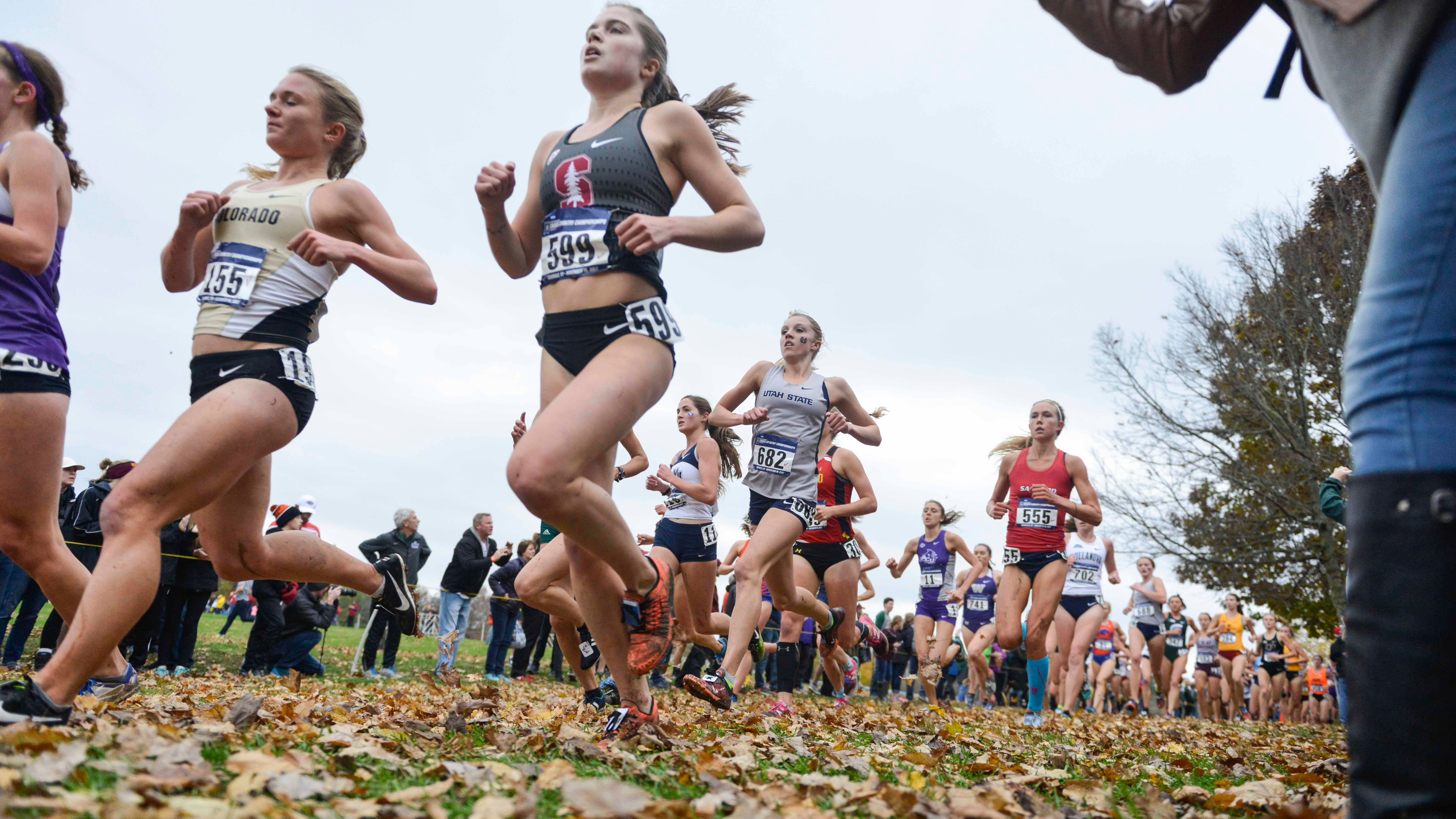 | PLACE | TEAM SCORE | ATHLETE | SCHOOL | TIME |
| --- | --- | --- | --- | --- |
| 62 | 44 | Madison Boreman | Colorado | 20:25.7 |
| 69 | 49 | Ella Donaghu | Stanford | 20:29.1 |
| 72 | 52 | Elizabeth Bird | San Francisco | 20:29.6 |
| 85 | 63 | Alondra Negron | New Mexico | 20:36.7 |
| 108 | 81 | Emma Abrahamson | Oregon | 20:46.5 |
| 115 | 88 | Whittni Orton | BYU | 20:49.9 |
| 122 | 92 | Alexis Fuller | Boise State | 20:53.7 |
Top Fifth Man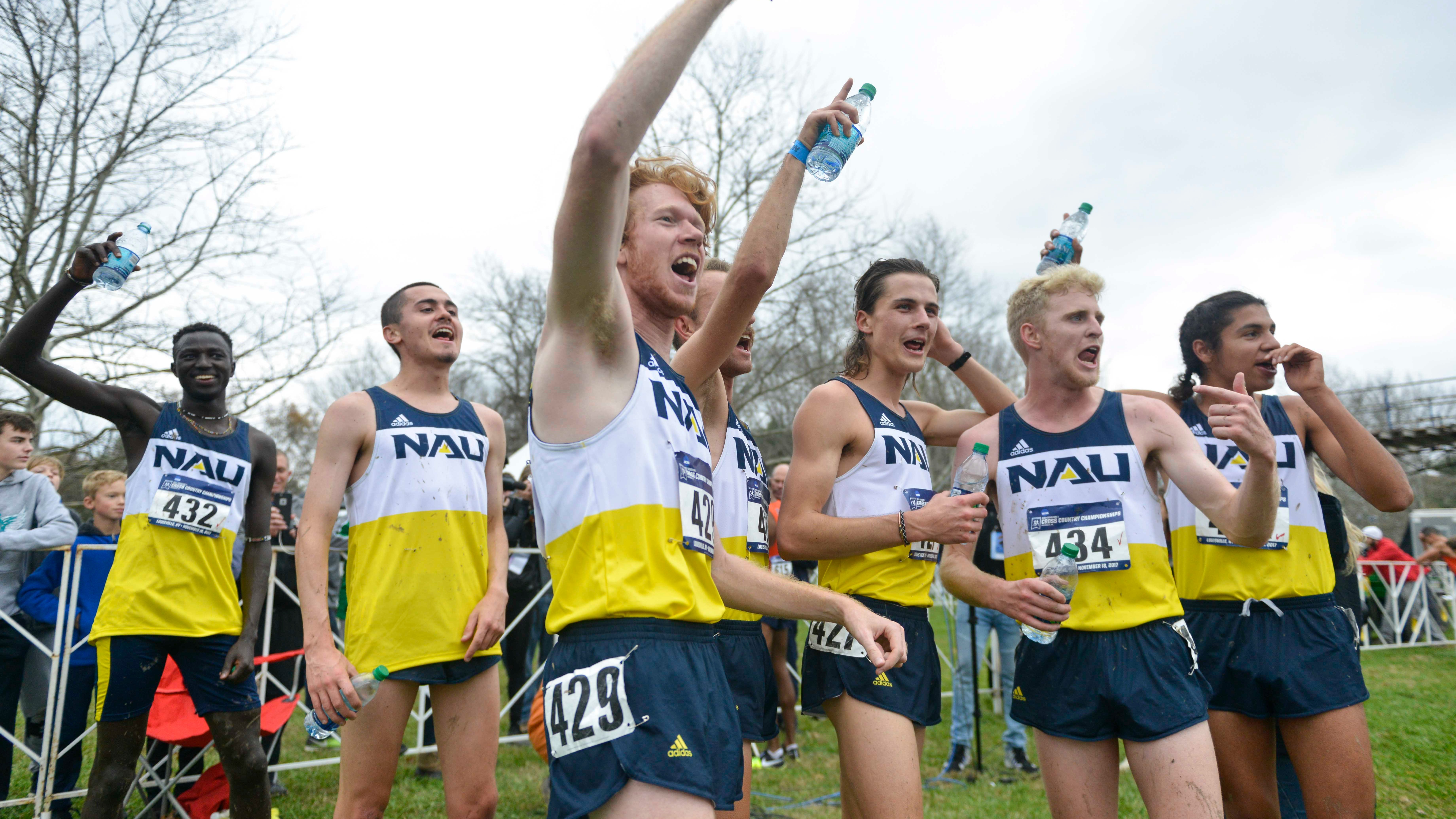 | PLACE | TEAM SCORE | ATHLETE | SCHOOL | TIME |
| --- | --- | --- | --- | --- |
| 40 | 33 | Geordie Beamish | NAU | 30:01.2 |
| 54 | 46 | Caleb Webb | Portland | 30:14.4 |
| 65 | 55 | Kramer Morton | BYU | 30:21.7 |
| 84 | 70 | Blake Haney | Oregon | 30:31.7 |
| 98 | 82 | Thomas Pollard | Iowa State | 30:41.4 |
| 107 | 89 | Zach Perrin | Colorado | 30:48.1 |
| 111 | 92 | Carson Hume | Colorado State | 30:49.4 |