Gabe Grunewald Is The 2017 Game Changer Of The Year
Gabe Grunewald Is The 2017 Game Changer Of The Year
Four-time cancer survivor Gabe Grunewald was voted
Dec 21, 2017
by Johanna Gretschel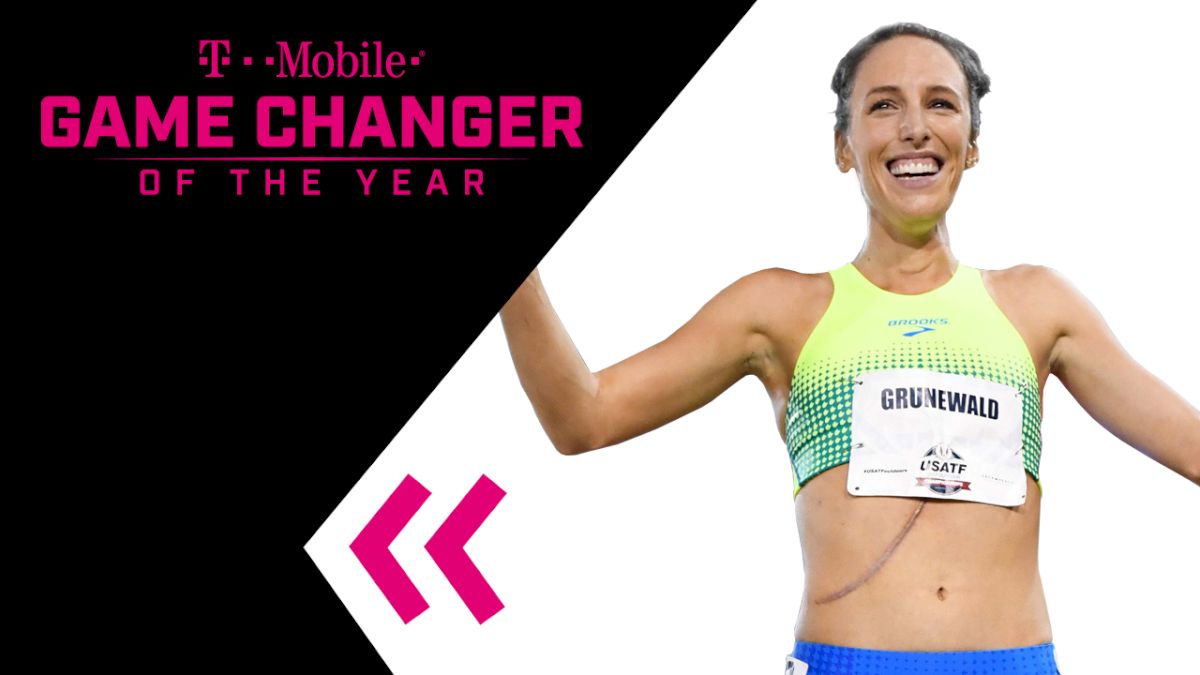 The people have spoken: the 2017 Game Changer of the Year presented by T-Mobile is Gabriele Grunewald.
Easily the most inspirational athlete of 2017, Grunewald completed an outdoor season while battling her fourth bout with cancer in eight years, ending her season in the first round of the USA Outdoor Championships in the 1500m.
In March, Grunewald received heartbreaking news. The cancer was back in her liver, this time in the form of several tumors. Hearing the news didn't deter her from training, as she powered through long runs and tough workouts even while she was undergoing chemotherapy treatment.
There are people who run tough, and then there is Gabe Grunewald — the toughest one of us all.
On behalf of T-Mobile and FloSports, Gabe will receive $7,000 to continue her athletic journey. Gabe is inspiring athletes all over the world, and we can't wait to see how she continues to change the game in 2018!
Each nominee — Hunter, Eliud, and Mondo — will take home $1,000 just for being nominated and for truly being a game changer! Thanks to all who voted and a big thank you to all of those inspirational athletes changing the game.
Watch this video on Gabe's 2017 season by David Bracetty: