Best of 2017: FloTrack's Top Upsets
Best of 2017: FloTrack's Top Upsets
FloTrack names the top five upsets in 2017 from across the running world
Dec 25, 2017
by Kevin Sully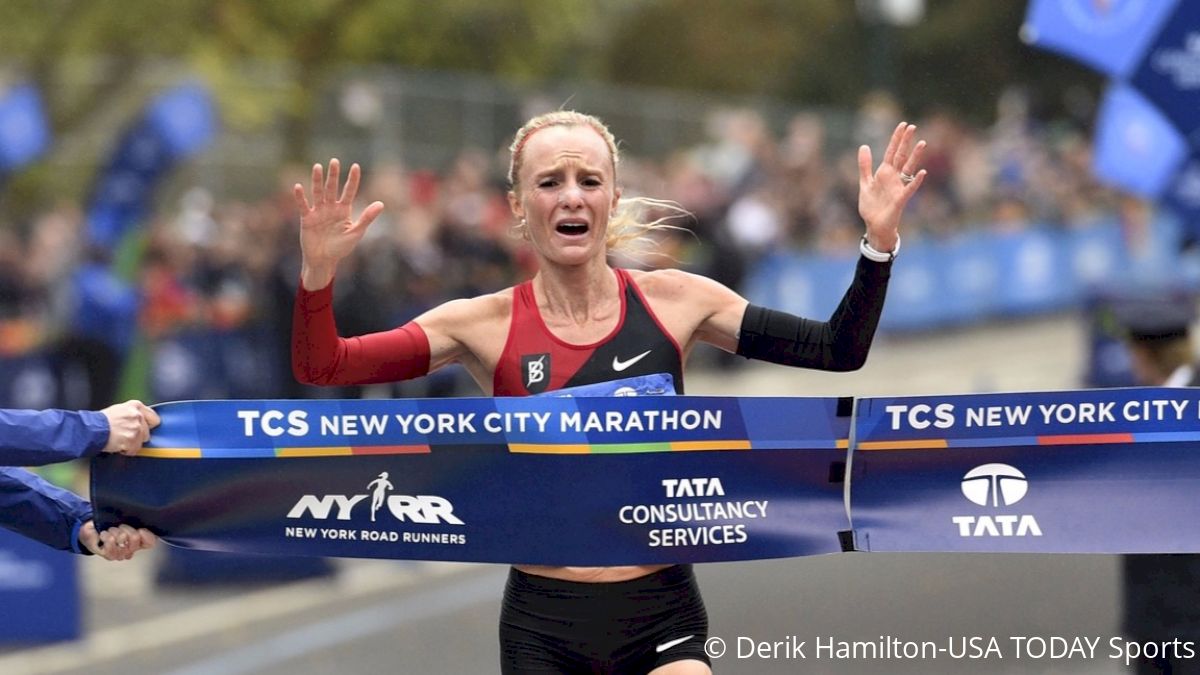 From the roads to the track, 2017 was filled with surprises. Here are FloTrack's top five upsets from the running world this year.
5. Kyra Jefferson wins NCAA 200m title.
University of Florida's Kyra Jefferson ran 22.02 to set a NCAA record and defeat 2016 Olympian Deajah Stevens of Oregon at the NCAA Championships in Eugene.
Stevens, who entered the meet with the second fastest time in NCAA history, led the race off the curve. Jefferson worked her way even, and with 50 meters remaining the two were in lock step. Jefferson opened up a slight lead before Stevens crashed to the track with 10 meters remaining.
Jefferson got the win and the NCAA record. Stevens was disqualified, depriving the Ducks of important team points, but setting in motion Oregon's dramatic 4x400m race for the team title. Stevens rebounded nicely, winning the U.S. title in the 200m and finishing runner-up in the 100m.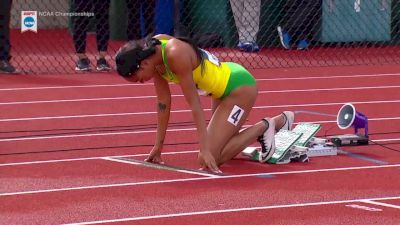 4. Gatlin, Coleman beat Bolt in his final 100m.
Since 2008, Usain Bolt's dominance has been so routine that it felt inevitable. Even a lackluster season would be forgotten by the time the Olympics or World Championships come around. Slow times, poor starts, a bad back. It always got cleaned up when there were medals on the line. "Bolt is ready when it counts," was the common refrain among track fans.
His greatest escape came in 2015 when all signs pointed to Justin Gatlin finally dethroning Bolt at the World Championships. Gatlin was red hot that year and Bolt was his most vulnerable. Bolt needed to have his best race of the year and he needed Gatlin to falter. He got both, winning by .01 seconds and holding on to his title. After that season, it was fair to assume that Bolt would cruise to retirement. Gatlin wouldn't be able to pose a greater threat than he did in 2015 and Bolt could keep any younger stars at bay before for two more years.
Those assumptions proved to be wrong. In the final in London, Bolt's top speed wasn't nearly enough to make up for his slow start out of the blocks. Bolt's main challenge appeared to come from Christian Coleman in the middle of track. But late in the race, Gatlin held his form from lane seven to fly past both men to win gold in 9.92. Coleman edged Bolt 9.94 to 9.95. After the race, Gatlin gave a deferential bow to Bolt. It had been nine years since Bolt lost a championship race that he started. The only thing more strange than seeing Bolt finish second is to see him finish third.
3. Muktar Edris snaps Mo Farah's streak.
In his last championship on the track, Mo Farah hoped to run his gold medal total to eleven 5000m and 10,000m gold medals. Earlier in the meet, he won a fast, competitive 10,000m for his 10th straight major championships medal. The pace in the 5000m wasn't as ambitious, leaving a large group at the bell.
Going into the final lap, Farah uncharacteristically wasn't at the front. With 300 meters remaining, he trailed Yomif Kejelcha and Muktar Edris. Farah was still close enough to close down on the two Ethiopians, but the gap was larger than we've been accustomed to seeing during Farah's reign. With 100 meters remaining, Edris swung wide and had a clear run at the finish line. Farah was bottled up behind and eventually had to pass Kejelcha on the inside — a move that earned him silver, but wasn't enough to catch Edris.
2. Phyllis Francis topples the form charts at the World Championships.
Entering the World Championships, the big question in the women's 400m was Shaunae Miller-Uibo or Allyson Felix for gold. The two traded wins in the last two global championships and there didn't look to be any indication that someone else could crack into the top two this season. No two athletes had as firm a grip on their event as Felix and Miller-Uibo.
That prognosis held right up until the final 100 meters at the World Championships. Racing on a wet London night, Miller-Uibo entered the homestretch in first. Felix trailed by a manageable striking distance, but then began to fade. Francis, who hadn't beaten either Felix of Miller-Uibo in her previous 12 attempts, began to close fast. With 30 meters remaining it was clear Francis had enough to get past Felix for silver. Then, Miller-Uibo stumbled, lost her momentum and Francis found herself in front. The crowd was still stunned at Miller-Uibo's fate as Francis crossed the line in a lifetime best of 49.92.
WHAT. JUST. HAPPENED.

PHYLLIS FRANCIS IS THE WORLD CHAMPION!!!!!!!! 49.92 FTW AND A NEW PERSONAL BEST!!!!

WE CAN'T STOP E-SHOUTING!! pic.twitter.com/JMQkb6WRHO

— USATF (@usatf) August 9, 2017
1. Shalane Flanagan makes history in New York.
After years of being at the front of major marathons and track races, Shalane Flanagan got her signature victory. It came at an unlikely time in her career (in the spring she had to withdraw from the Boston Marathon due to a fracture in her back) and against a field that featured the best women's marathoner in the world, Mary Keitany.
In sum, if you were trying to predict when Shalane Flanagan would win a major marathon in her career, this wouldn't be at the top of the list. But the marathon is a strange, wild, and unpredictable race. Opportunities can arise at the most counterintuitive moments.
Flanagan spoke confidently entering the race that she was in good enough shape to win the whole thing. On race day, she stayed with the pack, only taking the lead in the 23rd mile. From there, she inched away until the victory was secured, beating Keitany by over a minute and becoming the first American woman in 40 years to win in New York City.
40 years later, we have an American women champion at the #TCSNYCMarathon. Understandably, @ShalaneFlanagan just overwhelmed with joy.?? pic.twitter.com/PSnAcz63GR

— TCS New York City Marathon (@nycmarathon) November 5, 2017