2018 UW Indoor Preview
Nike Oregon Project, Bowerman, Pac-12 Powers To Clash At UW Indoor Preview
Nike Oregon Project, Bowerman, Pac-12 Powers To Clash At UW Indoor Preview
Preview of this weekend's action at the University of Washington Preview at the Dempsey Indoor facility in Seattle.
Jan 11, 2018
by Johanna Gretschel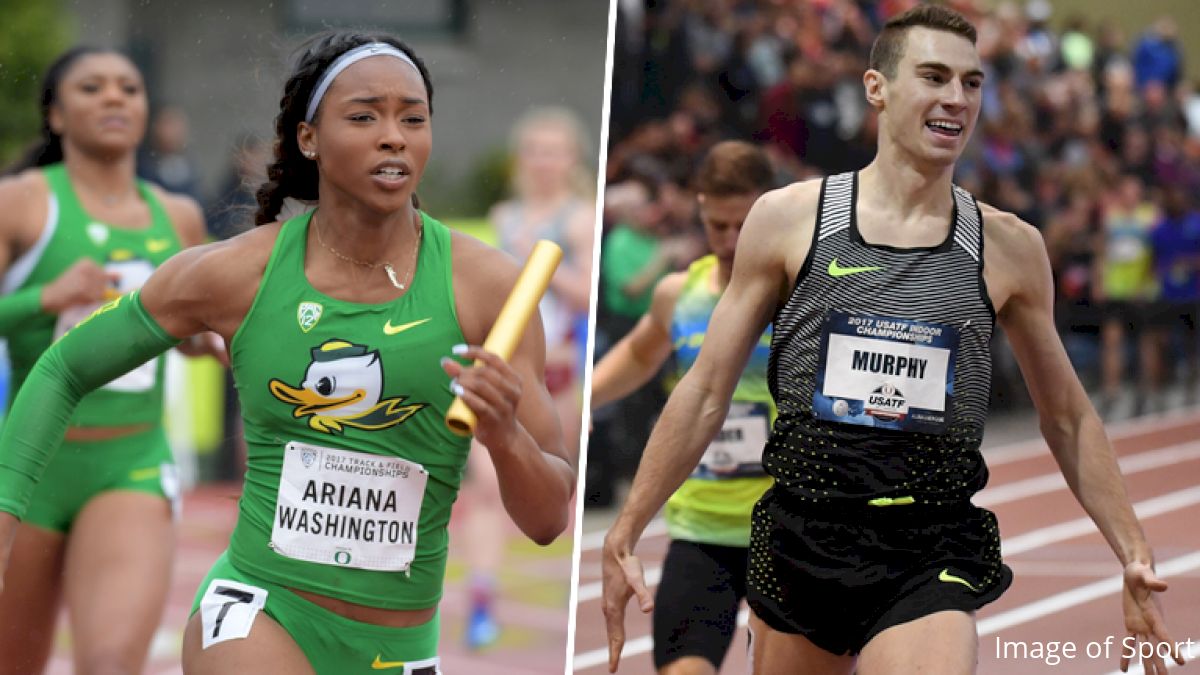 The Nike Oregon Project, Bowerman Track Club, and Brooks Beasts are coming out to play this weekend versus a slew of collegians from the Oregon, Stanford, Washington, and others at this Saturday's UW Indoor Preview at the Dempsey Indoor facility in Seattle.
View the entries here, check out the schedule here, and read below to learn about the events we're most excited to watch.
Watch the UW Preview LIVE on FloTrack
Women's 60m: The Oregon Show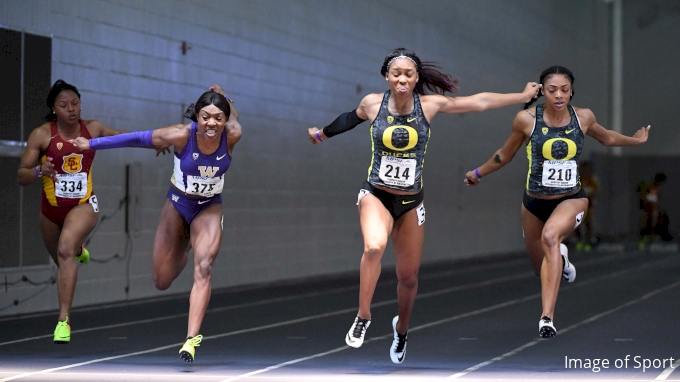 Who: Ariana Washington, Deajah Stevens, Ashley Henderson, Shae Anderson, Briyahna DesRosiers, Jasmin Reed, Makenzie Dunmore, Alaysha Johnson
What: 60m dash
When: Qualifying Round 9:45 AM PT, Prelims 10:45 AM PT, Final 12:30 PM PT
USAs Qualifying Standard: 7.30
Why: Welcome to the Oregon show! Even with a late scratch from former Ducks All-American Jasmine Todd, the women's 60m field is stacked with Oregon-produced talent — from 2017 world team members/2016 Olympians Ariana Washington and Deajah Stevens (now a pro) to true freshmen Shae Anderson and Jasmin Reed to Texas A&M transfer Briyahna DesRosiers.
Look out for San Diego State's Ashley Henderson — fourth in last year's NCAA 60m final — to break up a potential Ducks sweep.
Women's 800m: Edwards vs Mires
Who: Kaela Edwards, Baylee Mires
What: 800m
When: 2:30 PM PT
USAs Qualifying Standard: 2:03.0
Why: Kaela Edwards of adidas and Baylee Mires of the Brooks Beasts headline this field, and both will likely be aiming for the 2:03 standard to automatically qualify for USAs. Neither woman has broken 2:03 indoors; Mires has a 2:04.85 indoor best while Edwards' is 2:03.59. Edwards has enjoyed her greatest successes indoors, winning the 2016 NCAA mile title and setting the 1K collegiate record just last year in 2:40.79. This season marks Edwards' first full pro season after graduating from Oklahoma State in the spring; she works with world steeplechase champion Emma Coburn and is coached by Coburn's husband, Joe Bosshard.
Women's 1K: Battle For DMR Spots
Who: Hannah Fields, Olivia Baker, Stephanie Brown, Brooke Feldmeier, Lilli Burdon, Ella Donaghu, Julia Heymach, Jessica Hull, Susan Ejore, Eleanor Fulton, Amanda Gehrich, Jenna Westaway, Sabrina Southerland, Allie Schadler
What: 1K
When: 11:10 AM PT
USAs Qualifying Standard: 2:41.50
Why: The women's 1K is loaded with Pac-12 talent from the likes of Oregon, Stanford, and Washington, all of which are throwing in full rosters as a first test to see who might help lead off their squad's distance medley relay later this season. A few of Oregon's top transfers will compete for the first time, including former Georgetown All-American Sabrina Southerland and Utah's Amanda Gehrich, who competed for the Utes as recently as this past cross country season.
There are also a few pros in the mix likely to lead the charge up front, including Hannah Fields of the Brooks Beasts. The 24-year-old owns the fastest PB in the field at 2:40.18, which helped her take third at the USATF Championships last year, and her debut will be one of the most highly anticipated given her incredible improvement in 2017 to 4:05 for 1500m. The collegians most likely to stick their nose in the pro race are half-mile stars Brooke Feldmeier of Oregon and Olivia Baker of Stanford, who are also racing the mile and 600m, respectively.
Women's Mile
Who: Savanna Colón (neé Camacho), Jenna Westaway, Nicole Hutchinson, Alli Cash, Carmela Cardema Baez, Emma Abrahamson, Brooke Feldmeier, Lauren LaRocco, Sam Nadel, Judy Pendergast, Susan Ejore, Jessica Hull
What: Mile
When: 11:40 AM PT
USAs Qualifying Standard: 4:28.50
Why: The women's mile features a slew of athletes doubling back from the 1K, which gives them just 30 minutes — give or take depending on their section placement — of rest in between each race. Names to watch in this race include Savanna Colón (neé Camacho) making her pro debut for the Brooks Beasts; her entry here signals a likely shift to the mile/1500m in the future as she was an 800m runner at Oklahoma State but ran 4:14 for 1500m in her third race ever at the distance.
Villanova's Nicole Hutchinson, a 4:36 performer, will be in the mix. Sam Nadel, who was granted a clock-extension waiver to compete for the Ducks in the spring, will compete unattached and attempt to her improve her PB of 4:37.
Women's 3K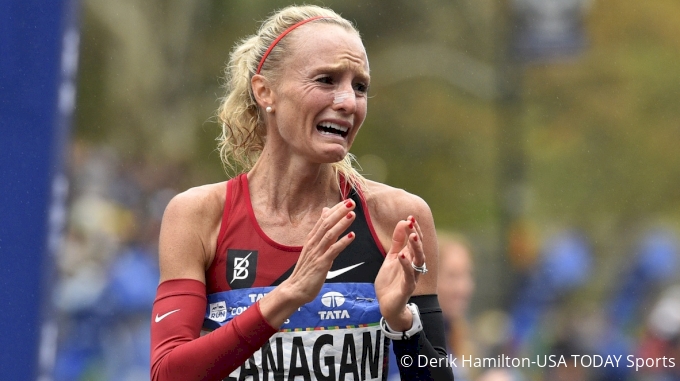 Who: Shalane Flanagan, Sara Vaughn, Stephanie Brown, Amy Eloise-Neale, Alli Cash, Lauren LaRocco, Mel Lawrence, Eleanor Fulton, Jess Lawson, Maddie Meyers
What: 3K
When: 4:20 PM PT
USAs Qualifying Standard: 9:06.0
Why: The women's 3K should be an interesting matchup between New York City Marathon champion Shalane Flanagan, who has not raced indoors since 2011; Sara Vaughn, who improbably made her first world team this summer at the age of 31; and Amy-Eloise Neale of Washington, who stormed to an impressive runner-up finish at the NCAA XC championships this fall.
While Flanagan has made the marathon her prime focus in recent years, she still holds American records in the indoor 3K at 8:33.25 and indoor 5K at 14:47.62. She set the 3K record over 10 years ago in 2007. No one else in the field has broken nine minutes; Vaughn has run 9:07.98 while Neale's best is 9:17.97. Other contenders include Mel Lawrence of Oiselle and Alli Cash of Oregon, who have run 9:03 and 9:06.
Neale has gravitated toward the middle distance events in her college career, but she is one of the few athletes to defeat Karissa Schweizer over 5K, and the 3K may be the more promising event for her. Neale's teammate Maddie Meyers — who last competed for the Huskies in the spring of 2016 — appears to have indoor eligibility and will race here.
Men's 800m: Clayton Murphy Returns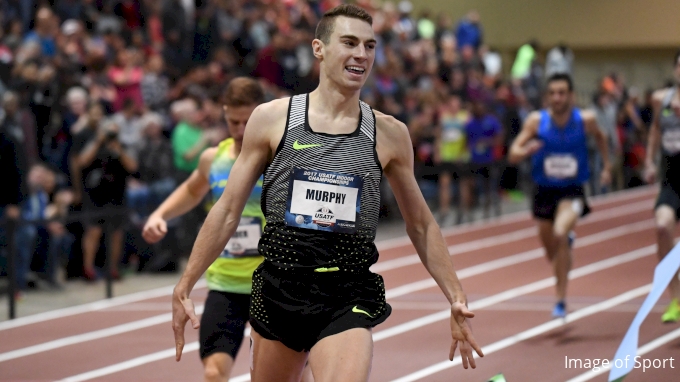 Who: Clayton Murphy
What: 800m
When: 2:40 PM PT
USAs Qualifying Standard: 1:49.50
Why: The 2016 Olympic bronze medalist Clayton Murphy will make his Nike Oregon Project debut at the University of Washington. The 22-year-old raced just once last summer: an abysmal 1:48.71 showing in Sopot after failing in his attempt to qualify for worlds in both the 800m and 1500m. American track fans will be excited to see a rejuvenated Murphy in 2018, so here's to hoping that his showing at UW is a solid one.
Yomif Kejelcha's NOP Debut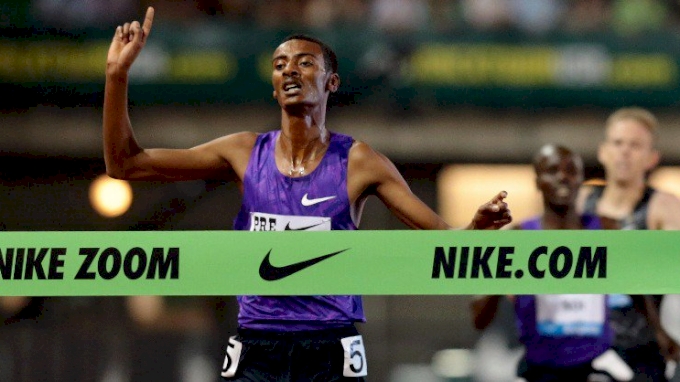 Who: Yomif Kejelcha
What: 1K
When: 11:25 AM PT
USAs Qualifying Standard: 2:22.85 1K
Why: Ethiopia's 20-year-old star Yomif Kejelcha will make his Nike Oregon Project debut at the Dempsey. The 2016 world indoor champion for 3K and fourth-place finisher at last summer's world 5K final has just one mid-distance result on his Tilastopaja page: a 3:32.94 1500m performance in Hengelo. It's hard to say what kind of time he might come up with here, but it will likely be fast.
Also competing in the 1K are world 800m semifinalist Drew Windle of Brooks Beasts, who will double back in the 400m; true freshmen Reed Brown of Oregon and Brandon McGorty of Stanford in their collegiate debuts; and Division II star David Ribich, whose story you can read about here via a feature from Lincoln Shryack.
Men's Mile
Who: Lopez Lomong, Brannon Kidder, Chad Noelle
When: 12:05 PM PT
USAs Qualifying Standard: 3:57.50
Why: NOP's newest stud, Yomif Kejelcha, was originally slated to compete in both events but now we have a more wide-open race at the mile. Along with a slew of collegiates from Oregon, middle-distance pros Brannon Kidder of the Brooks Beasts and Chad Noelle of ASICS are likely to set the pace with two-time Olympian Lopez Lomong, who actually opened his track season in Seattle last year with a mile win at the Dempsey.
Men's 3K
Who: Craig Engels, Michael Jordan, Andrew Bumbalough, Robbie Farnham-Rose, Sam Parsons, Austin O'Neil
What: 3K
When: 5 PM PT
USAs Qualifying Standard: 8:00.0
Why: The Nike Oregon Project's Craig Engels begins his first professional indoor season by moving up in distance to the 3K, where he'll face 8:30 steeplechaser Michael Jordan of the American Distance Project. More distance-based guys who could help set the pace and steal the win include Robbie Farnham-Rose of Great Britain and Sam Parsons, both of whom have run 8:03; that list also has UCLA alum Austin O'Neil, who has run 8:04. Marathoner Andrew Bumbalough of the Bowerman TC is also here, and the 30-year-old owns the fastest PB in the field by far at 7:37.62.
Watch our latest Workout Wednesday with the U.S. Army WCAP/ADP, which features Michael Jordan: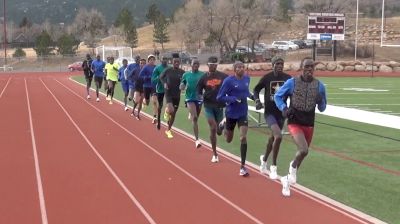 Unlock this video, live events, and more with a subscription!
Get Started
Already a subscriber? Log In
Men's 60m Hurdles
Who: Aries Merritt
What: 60m hurdles
When: Qualifying Round 9:30 AM PT, Prelim 10:30 AM PT, Final 1:05 PM PT
USAs Qualifying Standard: 8.00
Why: The 32-year-old Aries Merritt is the world record holder in the 110m hurdles and was once one of the most dominant athletes in his event in the entire world, racking up Olympic and world titles in the 110m hurdles as well as the 2012 world indoor crown in the 60m hurdles. After undergoing a kidney transplant and just missing the 2016 Olympic team, Merritt was his elite self again in 2017 — winning the USATF 60m hurdles title, earning runner-up honors at the USATF Outdoor Championships for 110m hurdles, and placing fifth in the world in the latter event. He'll be looking to kickstart another stellar indoor campaign with his debut in Seattle ahead of the 2018 World Indoors in Birmingham.