Create a free account to unlock this article!
Get Started
Already a subscriber? Log In
Boulder Track Club's Jonathan Grey lost his battle with depression and took his own life on Saturday, February 10, his brother announced in a Facebook post last night. He was 29 years old. Our sincerest condolences go out to Grey's friends, family, and teammates.
A native of York, Pennsylvania, Grey started his running career at Kennard-Dale High School and matriculated at the University of Oklahoma. He later transferred to the College of William & Mary, where he was a three-time All-American for the College of William & Mary.
As a professional athlete for adidas, he found his greatest success in cross country. He won the 2011 USATF Club National XC Championships and represented Team USA three times in international competition at the 2012 and 2015 Great Edinburgh XC, as well as the Pan-American XC Championships in 2015.
He made his marathon debut at the U.S. Olympic Trials in 2016 and had recently lowered his personal best over 26.2 miles to 2:20:08 at the USATF Marathon Championships this past December.
The following is from the Facebook post by Grey's brother, Matt:
"Today will be the hardest day of my life. There is an amazing person who I love, my best friend, my inspiration. My running partner. My partner in crime, I was made whole by this person as we did everything together. I will be half the person I was when I woke up this morning. I will not know how to function without being able to call you, to talk to you. You elevated everyone around you to care more, run faster and live life to the fullest. You were strong and passionate. I hope that where ever you end up, it is filled with endless trails and good friends. This is not goodbye as I will see you again running, playing video games and smiling where I go. My brother Jon Grey ended his life today and lost his battle with depression."
The following Instagram post is from Grey's coach, Lee Troop.
Watch highlights from Jon Grey's victory at the 2011 USATF Club XC Championships below: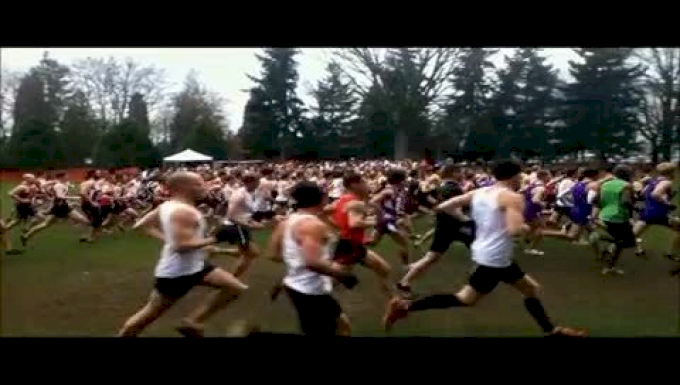 Create a free account to unlock this video!
Get Started
Already a subscriber? Log In
If you feel you are in crisis, please call the National Suicide Prevention Lifeline. It is a free, 24-hour hotline, at 1.800.273.TALK (8255).