2018 Boston Marathon & B.A.A. 5k/Mile
Huddle, Rupp, Ritz On Course For Big Showing At 2018 Boston Marathon
Huddle, Rupp, Ritz On Course For Big Showing At 2018 Boston Marathon
The Boston Marathon is less than three weeks away. Here's a look at how the top six Americans have fared in 2018.
Mar 28, 2018
by Kevin Sully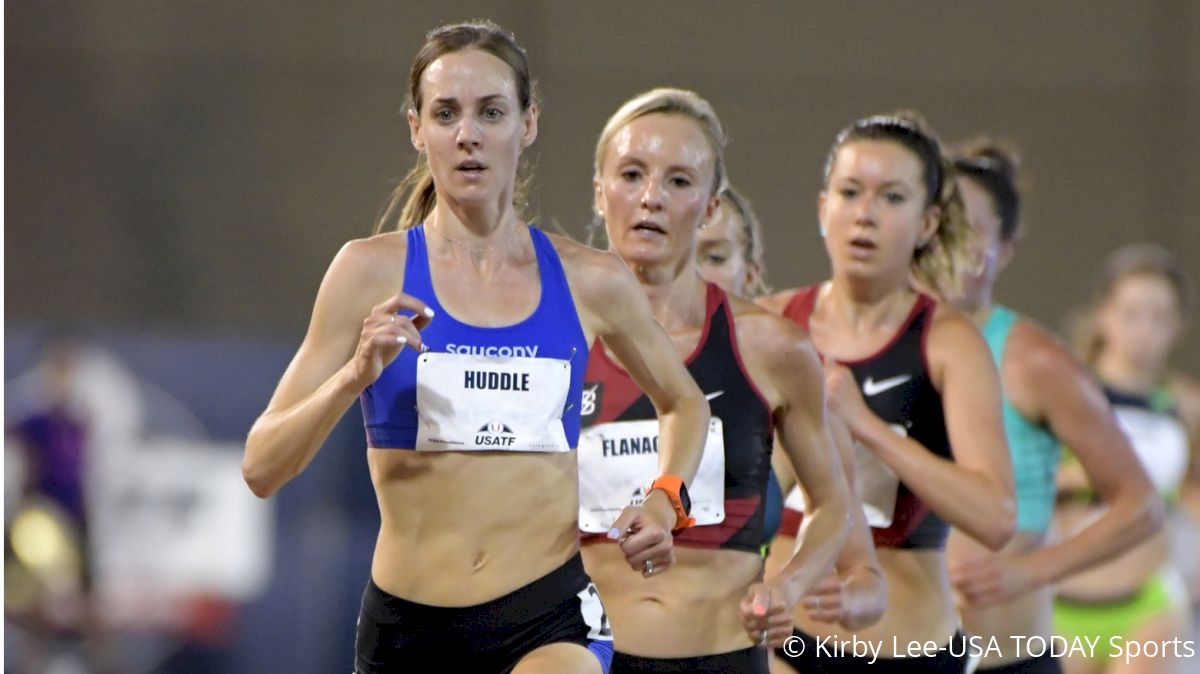 Ever since the announcement of the Boston Marathon elite fields, it's been hard not to get carried away with excitement. The American women's field, in particular, has historic implications with any of four women having a legitimate chance at becoming the first American to win the women's race since 1985.
But pre-race enthusiasm often fades. The marathon build-up is fraught with pitfalls—injury and illness are common and can deplete a promising field.
However, it's less than three weeks from race day and everything looks like it's still on course for a phenomenal race. If you were looking for a reason to think your enthusiasm got the best of you, well, that reason might not ever come. With few exceptions, the Americans have looked as strong as anticipated in 2018. This certainly doesn't mean that all will have career performances in Boston, but it keeps open the possibility that the race will produce something worthy of that initial glee when the entries were first announced.
Here's a look at the build-ups for six Americans racing Boston: Shalane Flanagan, Molly Huddle, Desiree Linden, Jordan Hasay, Galen Rupp, and Dathan Ritzenhein.
Shalane Flanagan
2018 Results:
January 13, UW Indoor Preview 3000m (8:55, 1st place)
January 27, UW Invite 3000m (8:43, 2nd place)
Flanagan hasn't raced longer than 5000m since her win in New York City. With three weeks remaining before Boston, there's a chance we might see her hop in another race. But even if she doesn't, I think the preference toward shorter races is a sign of confidence. Flanagan has been through this routine so many times that she doesn't need a longer distance checkpoint, opting instead to sharpen up with some track races. Add in the fact that she said she was in the best shape of her life in the lead-up to New York and perhaps she didn't want to disrupt her training by adding in another race.
Before her New York City triumph, she only raced once: a 10K at the Beach to Beacon road race.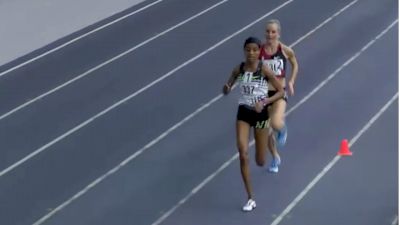 Unlock this video, live events, and more with a subscription!
Get Started
Already a subscriber? Log In
In her two 3000m races in Seattle, Flanagan ran a smooth 8:55 and a 8:43 two weeks later. In the latter race, she placed second to eventual world indoor championship medal winner Sifan Hassan. Chasing Hassan around the track makes marathon pace feel particularly slow.
Molly Huddle
2018 Results:
January 14, Houston Half Marathon (1:07:25, American record, 7th place)
March 10, Gate River Run 15K (47:50, 1st place)
Huddle's build-up has featured her superb strength on the roads. Her American record in Houston was a sensational achievement, but also not a big surprise given her history. Two weeks ago, she backed that up with a victory at the Gate River Run. In both instances she finished ahead of Jordan Hasay. These two races are about as good a preparation as Huddle could want heading into her second marathon. The added boost of beating someone who is expected to challenge for the win doesn't hurt either.
The only question is the same question that anyone would have coming into their second marathon. Huddle has plenty of experience on the roads, but only one prior marathon. Her debut in New York was good, but Boston could present different challenges. However, if her preparation for the race is any indication, Huddle won't have any problem exceeding what she did in New York in 2016.
Jordan Hasay
2018 Results:
January 14, Houston Half Marathon (1:08:38, 8th place)
March 10, Gate River Run 15K (48:40, 2nd place)
Of the four American women, Hasay is the least certain because of injury issues. She had a solid start to 2018 with a 1:08:38 in Houston and a 48:40 at the Gate River Run. In both races she finished one place behind Huddle. But those results were expected given Huddle's superiority at the shorter distances.
Congrats to Team USA!! Bummed to have been sidelined last week by sore foot but back training strong now...3 weeks to @bostonmarathon https://t.co/aCikT1dmUP

— Jordan Hasay (@JordanHasay) March 25, 2018
Hasay was scheduled to race last Saturday at the 2018 World Half Marathon Championships in Valencia, Spain, before scratching because of a "tight plantar." Sitting the race out meant passing on the chance to race in a global championship where she had a better than 50 percent chance of a top-five finish.
The dropped race also signified the first detour on Hasay's successful journey to the longer distances. The transition from the track happened so seamlessly that it was easy to forget that Hasay had only made one U.S. team during her time in the 5,000m and the 10,000m. Once she moved up in distance, she immediately became one of the country's best in the marathon, posting consecutive third-place finishes in Boston and Chicago last year.
With so little information, it's impossible to know if the issue with her foot was a precautionary move or a lingering issue that will impact her in Boston.
Desiree Linden
2018 Results:
January 6, S.Giorgio Legnano Cross Country 6K (20:44, 8th place)
January 13, Great Edinburgh Cross Country 6K (22:28, 24th place)
March 18th, New York City Half Marathon (1:13:33, 8th place)
When forecasting marathon performance, it's hard to read too much into 6K cross country races. Linden did two of them in January with little fanfare. Her first major result was the New York City Half Marathon. The pace lagged because of the conditions so, in typical Linden fashion, she took to the front of the pack.
Lead into the headwind or risk getting stuck in 6min/mile rhythm? ?

Bring on the wind! It was the only thing I didn't love about the new #UnitedNYCHalf. Great course, awesome people, stellar city. Thank you, @nyrr! https://t.co/V4Ibr7E3Ex

— des_linden (@des_linden) March 18, 2018
Linden ultimately finished eighth in 1:13:33. Half marathons have never been Linden's strength (her emphasis is on the marathon portion of half marathon) and, combined with conditions, there weren't many takeaways.
The race did reinforce that her racing style hasn't changed and that she will be in the mix. And that matters. If you position yourself well in enough marathons, everything will eventually align for you. The marathon is that type of race, and the people who run it, even the best, are vulnerable to wild fluctuations in performance. Or, as she wrote more succinctly on Twitter, she's going to keep showing up.
Some days it just flows and I feel like I'm born to do this, other days it feels like I'm trudging through hell. Every day I make the choice to show up and see what I've got, and to try and be better.

My advice: keep showing up.#MondayMotivaton #TogetherForward

— des_linden (@des_linden) March 5, 2018
Dathan Ritzenhein
2018 Results:
March 18th, New York City Half Marathon (1:02:42, 2nd place)
Ritzenhein answered questions about his health and competitiveness with his run at the New York City Half Marathon.
Yes, he's healthy. And yes, he's very much still competitive.
On that windy and cold day two weeks ago, Ritzenhein led late in the race before being outkicked by Ben True. On the long list of things to be concerned about in a marathon prep, getting outkicked by someone with Ben True's speed isn't one of them. All told, Ritz's run in New York City was a resounding success. It wasn't one of the fastest times of his career but considering the conditions and the field, it was a great effort to take second.
After a good day in NYC, heading on the train to check out the course for a few day for @bostonmarathon with coach @hansonsrun and training mate @skiptoob. Eye on the prize, today was a good step forward for marathon Monday! pic.twitter.com/pxt6kiLHId

— Dathan Ritzenhein (@djritzenhein) March 18, 2018
Now he turns his attention turns to the marathon. He hasn't finished one since 2015, and it's been over five years since his personal best of 2:07:47. But we are in a marathon world that has seen Meb Keflezighi and Shalane Flanagan win marathons late in their careers. Not everyone is Meb and Shalane Flanagan, but Ritzenhein did run well enough in New York to signal that he is going to go away quietly.
Galen Rupp
2018 Results:
January 27, UW Invite 5000m (13:34, 2nd place)
February 3, U.S. Cross Country Championships 10K (29:18, 2nd place)
March 11, Rome Half Marathon (59:47,1st place)
Rupp is the only one in this group who has competed on three different surfaces in 2018. He's run a 5,000m on the track, a 10K cross country race, and a half marathon on the road. He's progressed in distance in each competition, culminating with that half marathon in Rome that was the second-fastest time ever by an American.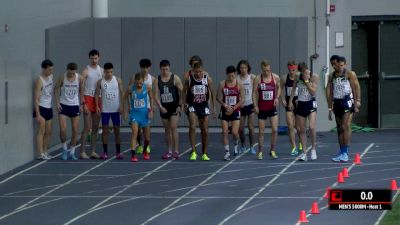 Unlock this video, live events, and more with a subscription!
Get Started
Already a subscriber? Log In
By all accounts, Rupp's build-up has gone exactly to script. He's raced both quickly and consistently, getting exactly what he wanted out of all three races. Not that his place matters, but the people he's finished behind are good in their own right. Yomif Kejelcha crossed the finish line slightly before Rupp in Seattle in the 5,000m (though the two were clearly running together). Kejelcha went on to win the world indoor championship in the 3,000m. Leonard Korir beat Rupp in the U.S. cross country championships; he's coming off a sub 60-minute half marathon last fall and is 3-0 in races he's finished in 2018.
Speaking of that half marathon: Rupp was only four seconds off Ryan Hall's American record. Hall ran that race during his preparation for the 2007 London Marathon, where he ran 2:08:24. The next year, Hall didn't run a half marathon before the spring marathon season and put up a 2:06:17 in London—the best non-Boston time of his career. It's more evidence that predicting marathon performance is fraught will all sorts of speculation and loose extrapolations.