Former Olympic Champion Brianna McNeal Won't Let Suspension Define Her
Former Olympic Champion Brianna McNeal Won't Let Suspension Define Her
Brianna McNeal won Olympic gold in 2016, but a suspension kept her out for all of 2017. Now, the Olympic champion is back and running as fast as ever.
Apr 27, 2018
by Kevin Sully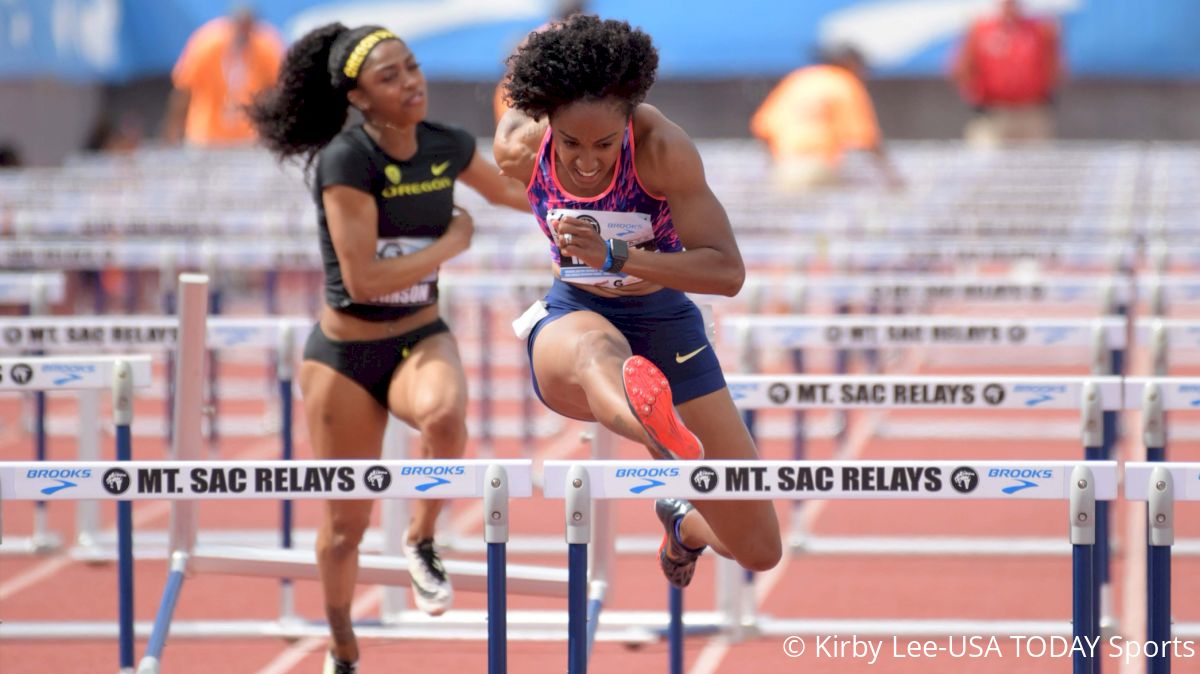 After a practice in December of 2016, Brianna McNeal asked to speak privately with her coach, Lawrence Johnson. McNeal, then known by her maiden name of Rollins, won Olympic gold in Rio de Janeiro that summer, the second global championship of her young career.
"She says, 'I have something to tell you, but first you have to promise me you won't get mad,'" Johnson said. "And she said, 'I may be in a bit of trouble because of my whereabouts forms.'"
The forms McNeal was referring to were drug testing forms. In December, McNeal was notified by the U.S. Anti-Doping Agency that she'd missed three out-of-competition drug tests in 2016—an anti-doping violation under the sport's rules.
"I was naive in really knowing how serious it was," Johnson said. "Once I got in the layers of it, I thought this is pretty serious. I felt like I got run over by a bus."
Four months later, an arbitration panel ruled that the missed tests warranted a 12-month suspension.
McNeal, at the prime of her career, missed the entire 2017 season.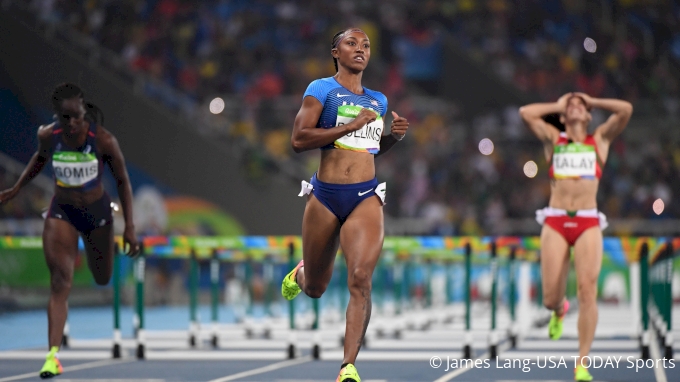 When Johnson first met McNeal in 2009, he didn't see a superstar. Johnson, the head coach at Clemson University at the time, went to Miami Northwestern High School on a recruiting trip to see McNeal's teammate. He also had some interest in a 43-second 300m hurdler that Johnson thought had potential. McNeal was shy in their first meeting, but she asked if Johnson could help her run fast. He said he could, and the partnership began.
Her rise was rapid. In 2011, she won the NCAA indoor championships in the 60m hurdles. The next year, she took sixth at the U.S. Olympic Trials, setting up one of the best seasons in the history of the high hurdles. McNeal won all 26 of her races in 2013. Her combination of speed and tenacity made her unstoppable.
"She's not afraid of hitting a hurdle," Johnson said. "She's not afraid to go down in a blaze because she's competing that hard. She looks at the high hurdle race as a straight up sprint. We are going to sprint 100 meters with 10 interruptions."
In 2013, McNeal won both NCAA titles, set the American record at the U.S. championships, and capped the run off with a gold medal at the world championships.
Three years later, she got her first crack at the Olympics as a professional. McNeal won the Olympic Trials in Eugene and then, the day before her 25th birthday, she took gold at the Rio Olympics.
Along with Nia Ali and Kristi Castlin, the U.S. swept the podium in the event. Only three years into her professional career, McNeal had already won two global titles and owned the sixth-fastest time in the history of the event. More medals seemed inevitable. There are no guarantees in track and field, especially in events that involve barriers, but McNeal had the physical attributes to churn out fast time and the psychological ability to produce at the moments of highest pressure.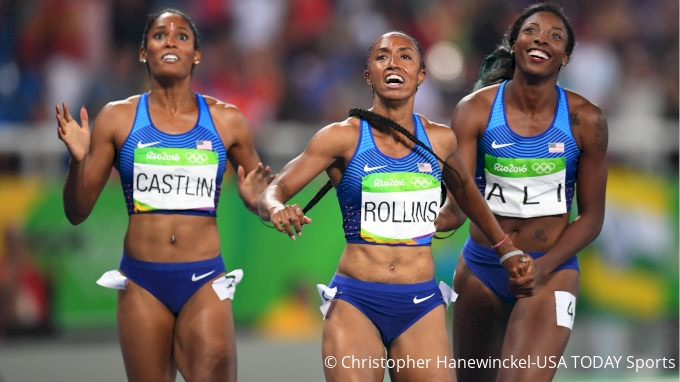 But the Olympic race turned out to be her last race for the next 20 months.
In December, anti-doping officials notified McNeal that she had missed three tests during 2016. When she told Johnson after practice that day in December, she thought there was a way to avoid the suspension.
"I was hopeful that they would just throw it away," McNeal said. "I'm not dirty or anything; I didn't take any banned substances. I just wasn't home at the particular time."
The USADA whereabouts system requires that athletes provide a 60-minute time window each day between 5 AM and 11 PM to be available for out-of-competition testing. The athlete lists a location and is expected to be in that location for the duration of that hour. They are able to update their whereabouts electronically, but if they are not present and a drug tester appears, they receive a missed test. Three missed tests in a 12-month period trigger an anti-doping violation, which is punishable by up to a two-year ban from the sport.
McNeal's first missed test of 2016 came when she was traveling to the Drake Relays in April and did not properly update her location in the computer system.
The next two missed tests came after the Olympics—once when she was in Miami for a "Brianna Rollins Day" parade held in honor of her gold medal, the second when she visited the White House with a contingent from USATF. Despite the missed tests, Johnson and McNeal were confident they'd be seen as honest mistakes, her forgetfulness the results of a whirlwind post-Olympic schedule.
"I was really hopeful listening to the circumstance of everything that was going on," Johnson said. "Clearly, someone would give us the benefit of the doubt knowing this was not a person that was avoiding testing for any particular reason."
Johnson and McNeal also pointed to her testing record. She'd never failed a drug test, and in 2016 she was tested 16 times: eight times in-competition and eight times out-of-competition.
But that blameless record didn't save her from a suspension. On April 20, 2017, USADA announced the one-year ban from the sport. The penalty was severe, with the arbitrators explaining the complexity of the decision: "This is a difficult case because it involves the imposition of a serious penalty on a brilliant athlete who is not charged or suspected of using banned substances of any kind."
After the ruling, McNeal issued a statement accepting responsibility and citing confusion with how the whereabouts program worked. A one-year suspension was better than two, but still, she was out. The plan to win another world championship title and build off the Olympic gold was scuttled. The chance to monetize the title of "Olympic gold medalist" was also off the table.
"Coming to terms with (the) reality that we have to sit down for a season was tough," Johnson said. "It really was a trying time. Admittedly the first couple months were rough."
Never refused to take a drug test. I just wasn't home ?. I wish ppl stop reiterating my situation falsely.

— Brianna McNeal (@Bri_Rollin) August 11, 2017
But with no chance to race, McNeal and Johnson saw an opportunity. A year away from competition meant a year to heal up nagging injuries, commit further to the weight room, and focus on nutrition. McNeal had missed seasons in college because of injuries. Perhaps that could serve as a template.
When the track season hit its apex, McNeal watched the world championships on television. Johnson was in London for the meet, coaching 400m hurdler Dalilah Muhammad and working as part of the coaching staff for USATF.
"It was bittersweet," Johnson said. "I was happy for them because it was the first team that some of them (the women on Team USA) had ever made, but it left a bitter taste in my mouth because I knew that we weren't there and we didn't have an opportunity to compete at those World Championships. To not have the opportunity was really hurtful."
Muhammad took silver in the 400m hurdles. In McNeal's event, the United States finished 2-4-5-8 in the final.
"I wish I was there. It sucks to miss that year, especially after the Olympics. It was one of the biggest years of my career," McNeal said. "I don't have a bitter heart. This just wasn't my time right now. This is other people's time and opportunity to do great things."
Off the track, 2017 was a good year for McNeal. She married Bryce McNeal in a ceremony in San Diego. The two met at Clemson where Bryce was part of the Tigers football team. After the wedding, they honeymooned in Grenada. McNeal found interests outside of track, like cooking.
"I got some 'me' time," McNeal said. "It took the load of track and field off of me."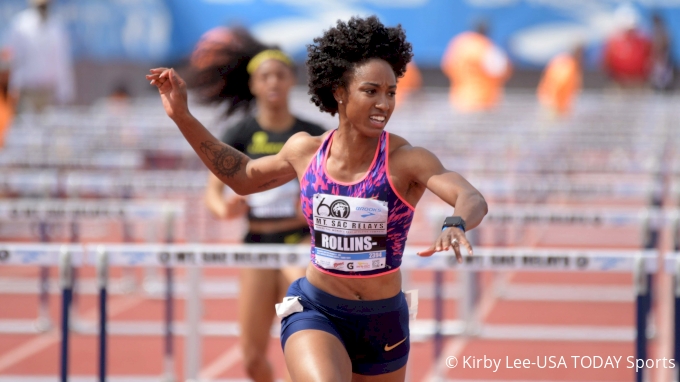 But attention was always on the comeback.
What would happen when she tried to race again at a high level? She was only 26, but the depth of the hurdles in the United States in the world didn't leave much room for error.
"Never any doubt in my mind that she could get back to racing," Johnson said. "My fear was keeping her involved enough to not lose sight of the big picture. And it's tough to sit on your couch for a year and train, train, train, and lift, lift, lift, and not be to do anything with that."
In addition, to focus on injury rehabilitation and strength training, Johnson experimented with different types of training. McNeal stayed in shape, but she didn't start hurdling consistently until February of this year. She was eligible to compete at the end of December, but minor injuries delayed her return to the track. She'd have to wait for the outdoor season.
On March, 30, 590 days since her last race at the Olympics, McNeal was finally back on the track. On a sunny day in Palo Alto at the Stanford Invitational, McNeal powered out of the blocks giving no indication that this was her first race in 20 months. Even with a hard collision with the eighth hurdle, McNeal finished in 12.62, the fastest time of the year.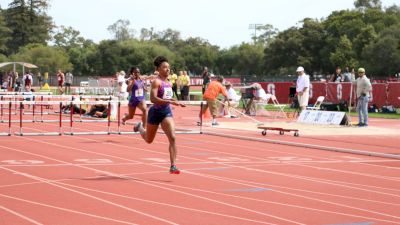 Unlock this video, live events, and more with a subscription!
Get Started
Already a subscriber? Log In
Happy to have the first race behind them, McNeal then dropped a 12.43 last Saturday at the Mt. SAC Relays, bettering her own world lead and putting up the fourth-fastest time of her career.
Despite not competing, McNeal was tested four times in 2017 and once thus far in 2018. She's taking precautions to ensure there are no more missed tests.
"As soon as I know that I'm leaving or going somewhere I update it in that moment," McNeal said.
Johnson confirmed her hyper-attention to the process.
"If she has to go to the corner store unexpectedly she's updating those whereabouts," he said.
Johnson hopes McNeal's case can serve as a cautionary tale to other athletes. He is also pushing for reforms. He has lobbied USATF to allow for the athlete's coach and agent to be notified after any missed tests so the issue can be addressed before it gets to the level of a suspension. In McNeal's case, he wasn't aware of any of the missed tests until she spoke to him in December. Though he agrees with the rule in principle, he also thinks more attention should be paid to each individual's history with drug testing before meting out punishment.
"If this was a situation where this was a repeat offender, they've not had a very good report card, then maybe you judge them a little more harshly," Johnson said. "But I think someone like Brianna in her case has always had a good report card on something like this they deserve the benefit of the doubt."
McNeal points not just to the seriousness of the penalty, but the different standard between the United States and other nations when it comes to out-of-competition drug testing.
Regardless of how fast she runs, the suspension is part of McNeal's career. In a sports climate that doesn't allow for nuance (and in a sport with track's history) that can be a tough be shake. Google searches of "Brianna Rollins" prioritize articles about the suspension ahead of the gold medal.
"It doesn't make me who I am," McNeal said. "I know who I am and what's in my heart and the things that I've accomplished. That one suspension doesn't make me or break me."