University of Texas And Bev Kearney Settle Discrimination Lawsuit
University of Texas And Bev Kearney Settle Discrimination Lawsuit
The University of Texas has settled the discrimination lawsuit filed by former head track coach Bev Kearney for an undisclosed sum.
Jun 21, 2018
by Johanna Gretschel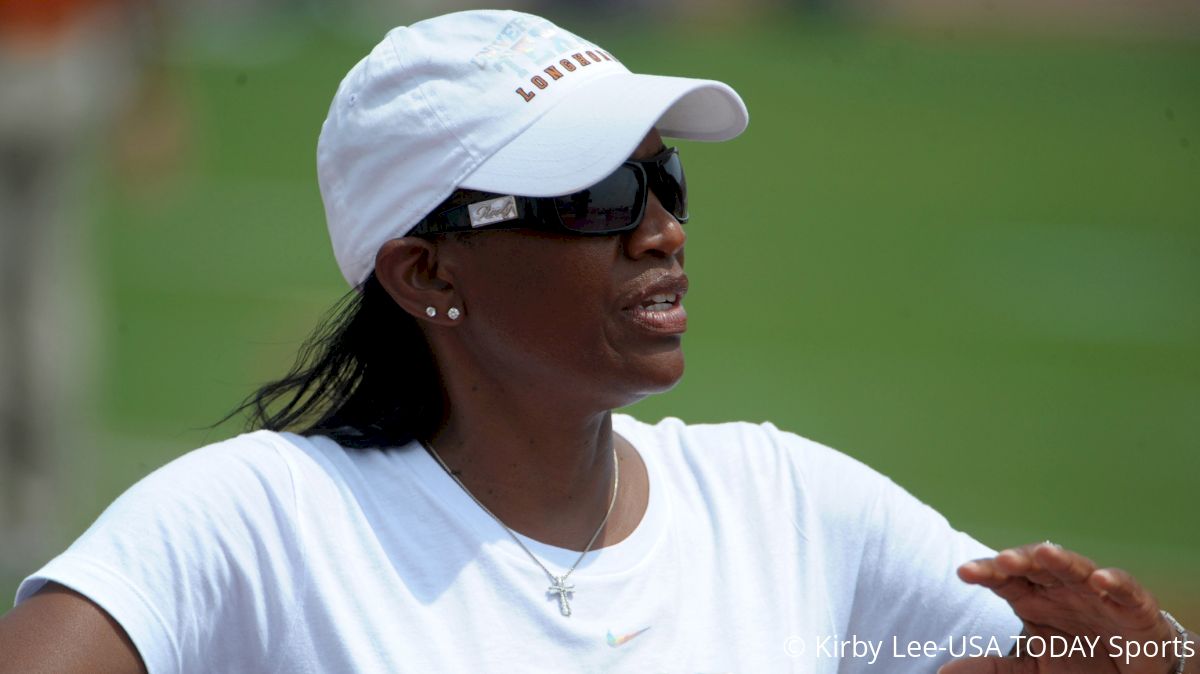 The University of Texas has settled the gender and race discrimination lawsuit filed by former head women's track and field coach Bev Kearney after a five-and-a-half year court battle. The terms of the settlement were not disclosed, though Kearney asked for one million dollars when she first filed the suit.
Kearney was forced from her position as women's head track coach in January of 2013 after 20 years on the Longhorns' staff when it was revealed she had engaged in an intimate consensual relationship with a student-athlete a decade prior.
The lawsuit alleged that Kearney's dismissal was a much harsher punishment than the university had issued to others for the same offense, and it was because she was black, female and gay.
While school officials investigated Kearney's affair, they also unraveled another prominent coach's indiscretion. In 2009, assistant football coach Major Applewhite had a one-night stand with a student trainer on a team trip to the Fiesta Bowl.
But Applewhite wasn't fired or forced to resign—his pay was temporarily frozen and he was ordered to undergo counseling. The following season, he received a pay raise. He stayed on staff until 2013, when head coach Mack Brown left the program. Applewhite is currently the head coach at the University of Houston.
Kearney lives in California and no longer coaches.
Though the former coach and her lawyers were open to a settlement for some time, the University of Texas spent upwards of $500,000 trying to get the case dismissed, efforts that the state Supreme Court rejected last year.
Kearney won six national championships in her tenure as head coach. When she resigned from her post, the men's and women's track and field programs were combined under one head coach: Mario Sategna, who was placed under an ethics and misconduct investigation and took a leave of absence in 2016. Details from the probe were never published by the university and he was dismissed by athletic director Chris Del Conte in February of this year.
Edrick Floreal was recently named Sategna's successor after spending the last six years guiding student-athletes at the University of Kentucky as well as some of the top professional hurdlers in the world.