Morgan Griffiths Wins Inaugural Women's Open Decathlon Championship
Morgan Griffiths Wins Inaugural Women's Open Decathlon Championship
Morgan Griffiths, a rising senior at the University of Kansas, won the first Women's Open Decathlon Championship in the modern era of USATF.
Jul 2, 2018
by Johanna Gretschel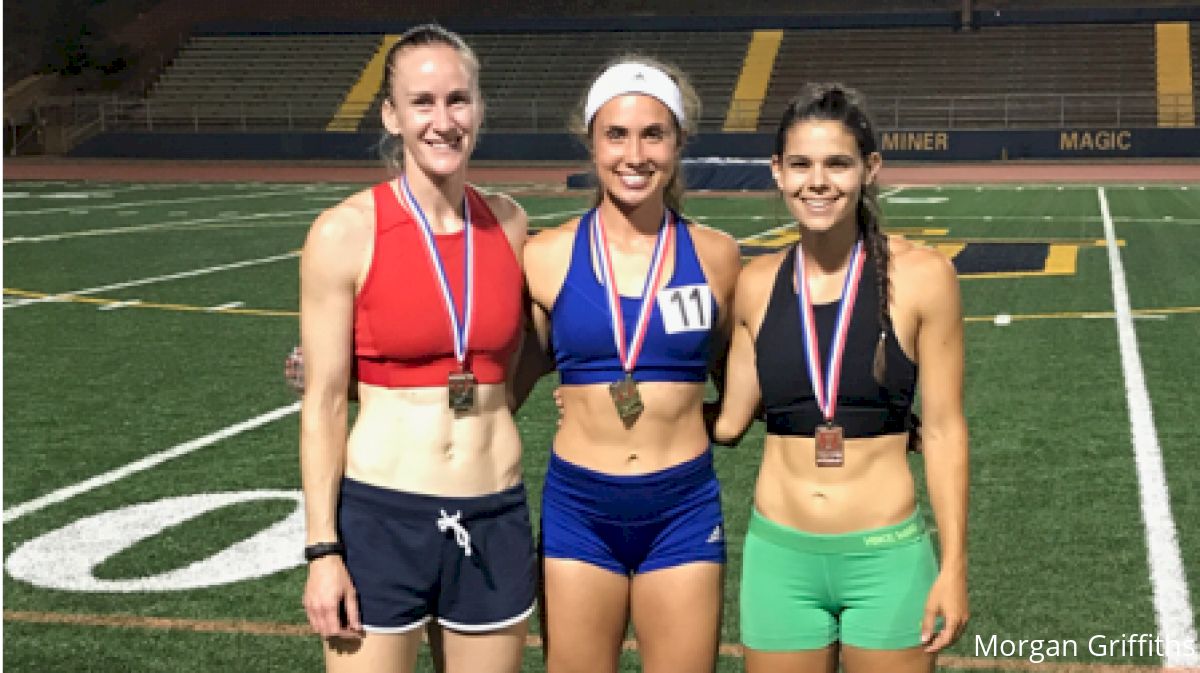 Morgan Griffiths, a rising senior at the University of Kansas, won the inaugural Women's Open Decathlon Championship on Sunday evening with a score of 5,939 points after two days of competition in Grass Valley, California.
The 21-year-old said her coaches didn't mind her tackling the decathlon, though several high-profile coaches recently said they would never advise women to compete in one.
"My coaches were pretty supportive," Griffiths said. "It's a weird time of year; in a coach's mind, you're either finishing up your season or going hard in the weight room. They said, 'go have fun, it's a great opportunity.'"
Griffiths competes in the pole vault and heptathlon for the Jayhawks, and she's a huge advocate for the women's decathlon. She won the Great Southwest Classic decathlon as a high schooler in 2014.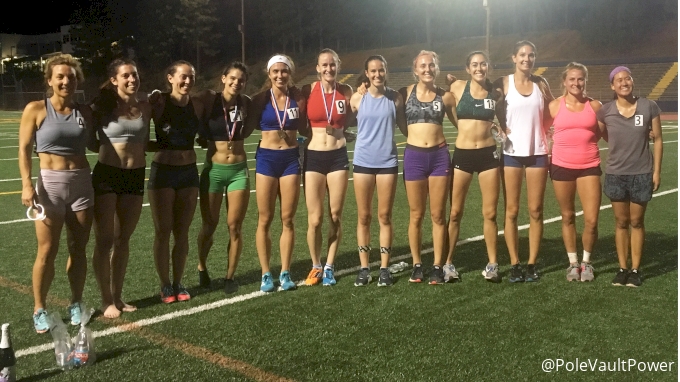 "My teammates always hear me complain about only doing seven events all the time," she said. "If there's another [championship] next year and it works with my schedule, I would come back in a heartbeat. I know a lot of heptathletes wouldn't be super excited [to do the decathlon], but I would be thrilled to have more opportunities to do decathlons."
Her enthusiasm for the event is due partly to her expertise in the pole vault and discus, two disciplines that are not included on the heptathlon score sheet.
After stumbling in the hurdles on the second day of competition, Griffiths used the discus to pull into the lead ahead of Day 1 leader Anna Lee McGregor with a throw of 32.29m. No one else threw over 30 meters.
Griffiths next won her signature event, the pole vault, with a mark 3.60m—far off her PB of 3.92m, but good enough to maintain a lead with just two more events on deck, the javelin and the 1500m.
McGregor, 30, would take second place with 5,786 points. Hanna McPhee of San Francisco, 26, placed third with 5,503 points.
See full results below:
We did it!!!

Morgan Griffiths is the champion!! #womensdecathlon pic.twitter.com/0avPXukfWz

— Pole Vault Power (@polevaultpower) July 2, 2018
The youngest competitor was sixteen-year-old Nicole Gysin and the oldest was Kira Malone (neé Costa), 33, who set the pole vault national high school record in 2003 at 4.18m/13-8.5.
Pre-meet interview with former national record holder Kira Malone:
The event is the first of its kind in the modern era of USATF and was sponsored independently by Pole Vault Power.
Becca Peter, the founder of Pole Vault Power and elite athlete coordinator for the event, called the weekend a success.
"It's very rewarding to see the athletes come together for this. Really, the biggest takeaway is that there are women who want to do the decathlon and if there's anyone saying women don't want to do the decathlon—well, they just aren't asking the right women."
Peter said next year's event will probably take place at the same time of year, in between the NCAA and USATF Championships as the latter event is pushed back to late July in 2019.
For 2020 and beyond, she hopes to organize the event for three to four weeks after USAs to attract more heptathletes.