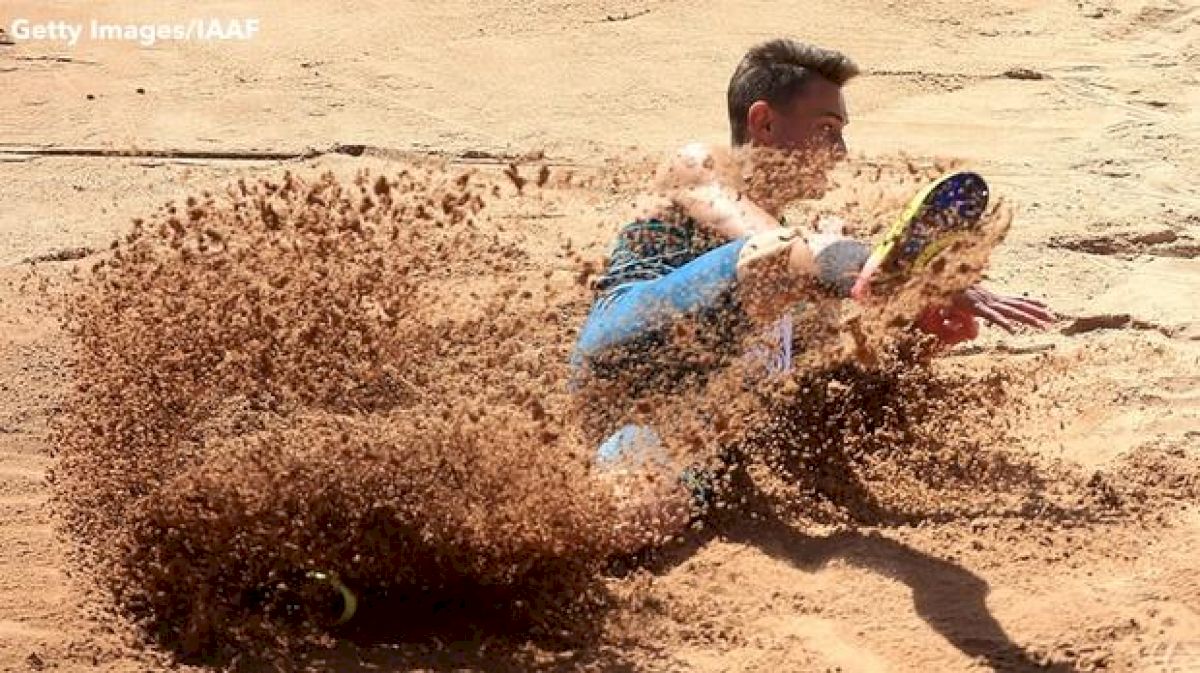 Ayden Owens began the decathlon competition at the World U20 Championships in Finland on Tuesday with a stirring start, securing a personal record in the 100 meter dash as he rushed out to a fifth-place position with 2,445 points after three events.
The American dual-national running for Puerto Rico posted the second best time of the event, going 10.67 seconds to log 935 points, just behind the overall leader Ashley Moloney of Australia, who secured a time of 10.51 seconds and 973 points. Owens followed in the long jump with a mark of 6.94 (799) and in the shot put with a throw of 13.71 (711).
The North Allegheny graduate and University of Southern California recruit previously posted a best of 10.68 (+1.2) seconds in June at his qualifying meet.
Kyle Garland, Team USA's top contender, was sixth overall to begin the competition in 10.97 seconds, grabbing 867 points. While he struggled in the long jump, Garland finally started to find some rhythm in the shot put, finishing second overall with a mark of 15.11 (49-7) and is in eighth-place (2,338) after three events.
The overall leader of the decathlon after three events is France's Makenson Gletty, who posted 2,563 points.
Women's Javelin
Olathe North (KS) graduate Dana Baker managed her way through to the finals, securing a qualifying throw of 51.09 meters (167-7) to be among the top 12 athletes positioned through. She was third in Group B and seventh overall in the preliminary heats--her series went 50.03, 51.09, 46.86. Italy's Sara Zabarino led all athletes in the opening stages, popping a mark of 53.99 (177-1). Baker's teammate, Maura Fiamoncini, bested a mark of 48.91, which was 14th overall.
Men's Shot Put
U20s are like old hat for Adrian Piperi, who's among the most experienced athletes competing or Team USA's junior squad in Finland--he won a World Youth title in 2015 for Team USA. The University of Texas freshman showed it on Tuesday when he popped the leading qualifying throw with the 6-kilogram weight with a mark of 21.42 meters (70-3.5). His teammate, Tennessee's Jordan West, also qualified with a mark of 19.20 (63-0).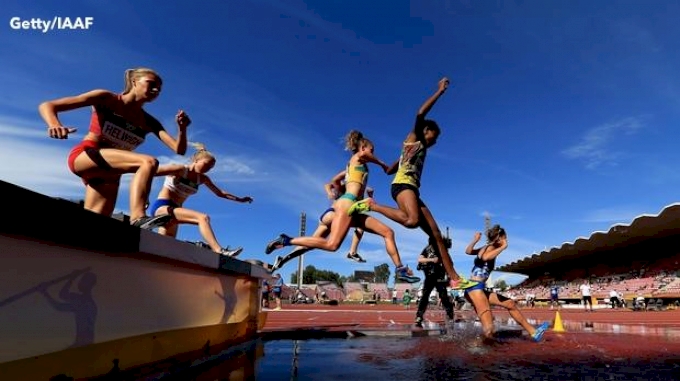 Women's 3K Steeple
Both Americans saw their way through to the final, with Furman University freshman Kristlin Gear finishing third in Heat 2 in 10:09.08 and Michigan's Alice Hill crossing the line in sixth in Heat 1 in 10:09.15.
Men's 1500
In a wildly strategic race in Heat 1 that featured just three qualifiers through to the next round, Norway's Jakob Ingebrigtsen crossed the finish line first in 3:51.34, just ahead of Kenya's George Meitamei Manangoi (3:51.40) and Algeria's Oussama Cherrad (3:52.33). Meanwhile, in Heat 2 Oregon's Cooper Teare held on with confidence in the final moments to qualify through in 3:45.06, finishing third in a heat that featured five qualifiers all under 3:46. Notre Dame's Yared Nuguse wasn't able to capture a bid to the next round in Heat 3, finishing in 3:49.68 as the top four qualifiers all ran 3:46.32 or faster.
Women's 800
In what probably felt like the easiest--and potentially the most threatening 800m of her life--Bolles School (FL) graduate Caitlin Collier won Heat 4 of the women's 800m on Tuesday in 2:11.30. All seven athletes in the second section finished less than two seconds apart. Meanwhile, Texas A & M freshman Sammy Watson was through to the next rounds in Heat 1, crossing third in 2:06.34. Japan's Ayaka Kawata ran the fastest of all four heats in 2:05.08.
- - -
Men's Long Jump: LSU's Juvaughn Blake was fifth overall in the opening section of the men's long jump. He netted a 24 foot, 7 inch jump. His teammate, USA's Rayvon Allen, was also through with a mark of 24-10.5.
Men's 100: Both Eric Harrison and Anthony Schwartz qualified for the next round of competition with easy runs on Tuesday. Harrison netted a time of 10.39 in Heat 4, finishing first in the section, while Schwartz shut it down late and crossed Heat 6 in third in 10.40.