Shalane Flanagan Is Still On The Go, And So Is Her New Cookbook
Shalane Flanagan Is Still On The Go, And So Is Her New Cookbook
Shalane Flanagan and co-author Elyse Kopecky's follow-up to their 2016 New York Times bestseller "Run Fast. Eat Slow." features simpler, quicker recipes.
Aug 13, 2018
by Johanna Gretschel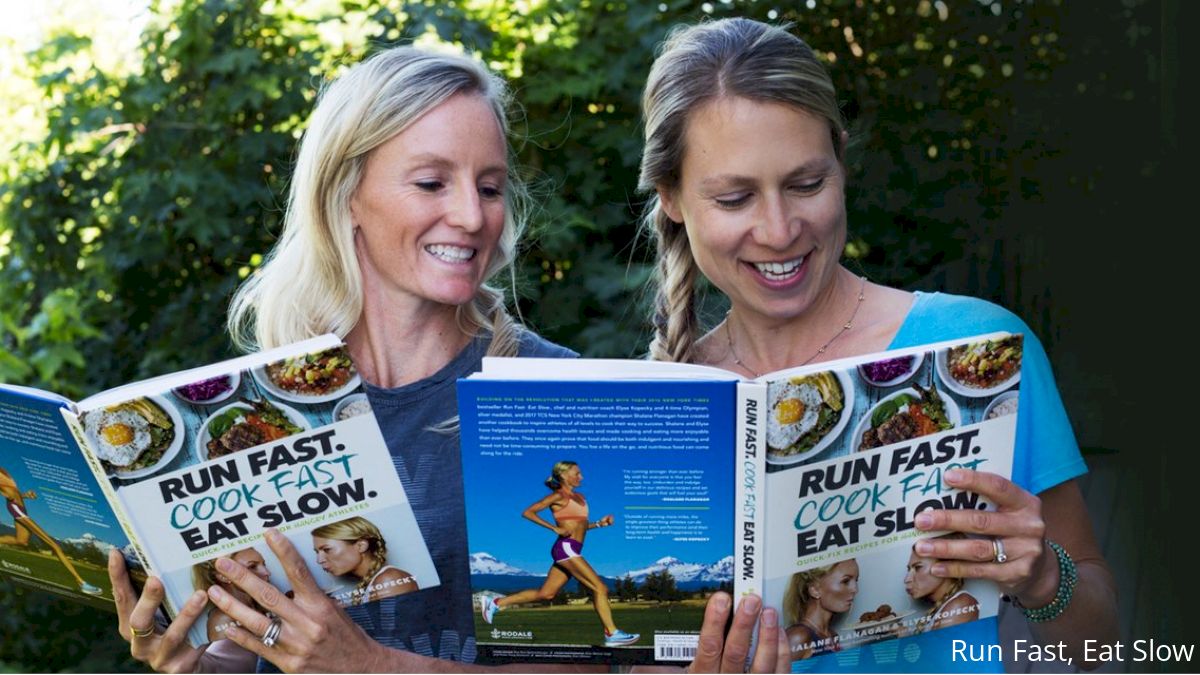 The way Shalane Flanagan tells it, she and her cookbook co-author Elyse Kopecky had no intentions of producing a follow-up to their 2016 New York Times bestseller "Run Fast. Eat Slow."
But fans begged the New York City Marathon champion and her University of North Carolina teammate-turned-nutritionist BFF for an additional volume with simpler, quicker recipes.
Thus, "Run Fast. Cook Fast. Eat Slow," was born.
You can buy "Run Fast. Cook Fast. Eat Slow." tomorrow, August 14.
"Really busy parents trying to make a healthy meal for their kid, graduate students who are on a budget, college students who are limited by the confines of a dorm room—they were basically begging us to write another one that would fit the mold of their lifestyle," the four-time Olympian told FloTrack by phone.
The hardcover is the same length as the first volume (256 pages) and, in addition to the mouth-watering recipes and full-color, Instagram-ready food portraits, features educational sections like tips for budgeting and meal prep, core routines, a Flanagan-approved, day-by-day marathon training meal plan, plus an impactful Q&A with Dr. Jennifer Carlson of Stanford University about eating disorders and nourishment-related energy deficiencies in adolescent runners.
The prevalence of disordered eating in distance runners is one of the reasons that Flanagan and Kopecky chose not to include calorie counts in most of their recipes—the sole exception being "Energy Squeeze," an energy gel substitute made from sweet potatoes, dates, peanut butter, chia seeds and sea salt.
"After our first cookbook launched, we received emails from runners who were upset that we didn't provide calorie counts and carb, fat and protein measurements. Despite the complaints, we received more emails from happy fans relieved to eat without numbers dictating their appetites," Kopecky said. "For our second cookbook, we stand by our belief that calorie counts have no place in the kitchen. When you're slicing and dicing real food, what really matters is taste and satisfaction."
And the recipes certainly do sound tasty.
Flanagan fans will be pleased to hear that the book includes one of her go-to recipes from her historic New York City Marathon build-up in the Thai Quinoa Salad, a salty-sweet, taste bud-pleaser topped with peanuts, jalapenos and dressing made with fish oil, lime juice, soy sauce and honey.
Fans of the first cookbook's Superhero Muffins can experiment with three new versions: Apple Carrot, Pumpkin Spice and Beet Blueberry Molasses—all of which contain hidden veggie ingredients.
There's also a new twist on the popular "Run Fast. Eat Slow" High-Altitude Bison Meatballs with the "crispy and snackable" Turkey Trot Meatballs.
What I'm most excited to try out are the dynamic duo's take on smoothie bowls and power bowls, both of which are trendy food items right now.
"Power bowls feature different healthy grains, veggies and sauces with different kinds of protein," Flanagan said. "We're trying to be flexible with people with different resources and teaching them how to create different kinds of healthy food."
Press for the latest cookbook is a welcome distraction as Flanagan is at a crossroads of sorts in her professional running career. She finally won an Abbott World Major Marathon last fall in New York and made a valiant attempt in Boston's brutal conditions for a second win.
Is retirement still on the table, as she claimed last November before NYC?
"Sooner rather than later, but I'm not exactly sure when that would be. I'm trying to decide what my next step is," she admitted. "After Boston, I took a good chunk of time off and was not doing a lot of training, but then Jerry [Schumacher] really wanted me to help Shelby get the American record [in the 5K] this summer. I was on a get-fit-quick plan, so I crammed some fitness in for three weeks and thankfully, was able to round into form quick enough to help her.
"Now, it's just reevaluating what my next goal is athletically—or if I do have any goals. But I've also been transitioning into helping with training programs [for the Bowerman Track Club]."
(Flanagan announced on Monday that she will be racing the New York City Marathon in November)
Houlihan's 14:34.45 American record is 10 seconds faster than when Flanagan set the standard as a 26-year-old at the Mt. SAC Relays in 2007. She held the record for three years.
Flanagan's 5K American record at the 2007 Mt. SAC Relays: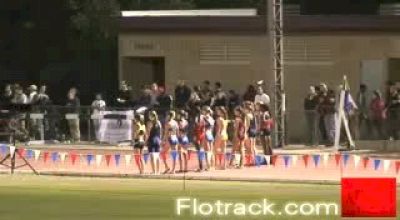 FloTrack's post-race interview with Flanagan: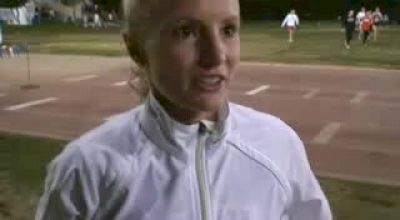 It felt even more special to pace Houlihan through two miles in Heusden because Flanagan, in turn, was only able to break the record with the aid of her teammate at the time, Erin Donohue.
"I knew she was completely capable of it," Flanagan said of the 25-year-old Houlihan. "I see even more room for improvement."
Neither was she surprised when another BTC athlete, Courtney Frerichs, broke the American record in the steeplechase in what was a whirlwind weekend for Schumacher's training group.
"I'm at a time when I'm not taking personal goals so seriously and I'm actually able to be there on the track, timing and helping them," she said. "It's a super rewarding process because I've invested my time and I feel like they're my goals, too, so when you see them happen, it's as good as if I had set the American record."
The additions of recent college graduates Karissa Schweizer and Vanessa Fraser to the BTC crew make their elite women's group pretty formidable. Between Flanagan, Houlihan, Frerichs, Amy Cragg, Gwen Jorgensen, Emily Infeld, Marielle Hall, Kate Grace and Colleen Quigley, every woman has made an Olympic team and many have earned world or Olympic medals.
"I would have been retired years ago if I didn't have teammates," Flanagan said. "It's so much easier to do the work when you have an environment where we all enjoy each other's company. There's a lot of giggling and making fun of each other and if I didn't have that at this point, I definitely would not be running at this level."
"Run Fast. Cook Fast. Eat Slow." hits the shelves tomorrow, August 14.