Usain Bolt Scores 2 Goals, Garners Contract From Malta & Stays In Australia
Usain Bolt Scores 2 Goals, Garners Contract From Malta & Stays In Australia
The Usain Bolt soccer story is no longer a nostalgic goodbye to a track superstar — this is really happening.
Oct 17, 2018
by Hunter Sharpless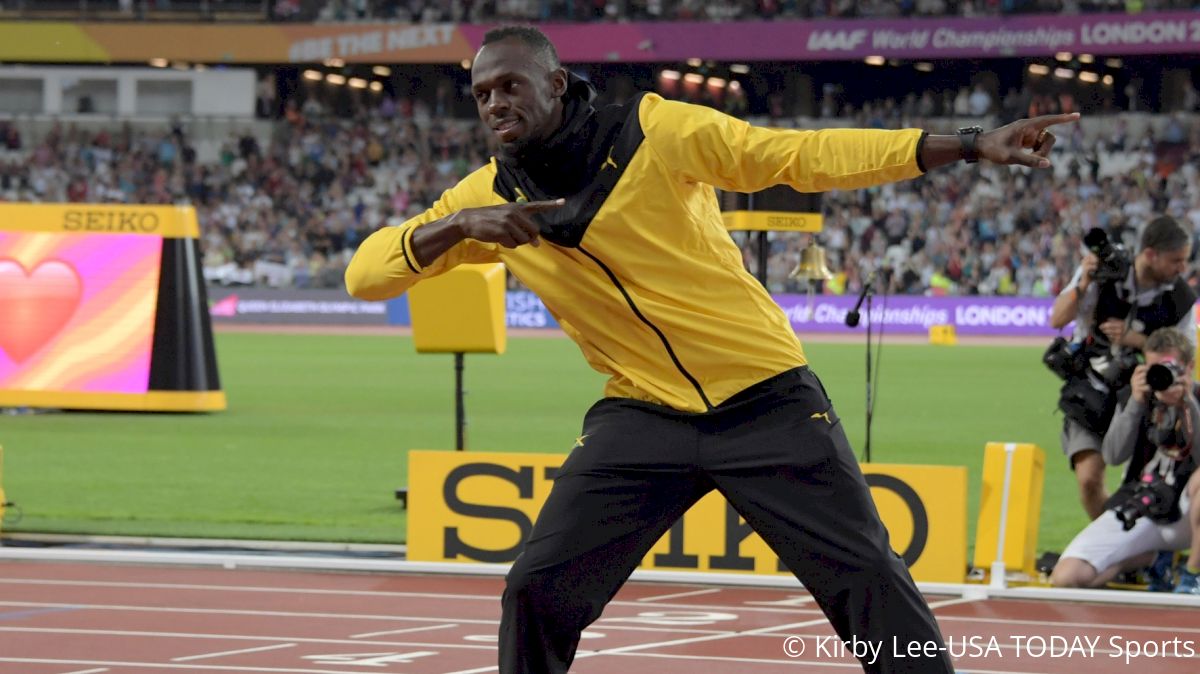 For about 24 hours, Usain Bolt faced a dilemma.
The Jamaican track superstar, the man who has run faster over 100 meters than any human being in the history of the planet — barring some freakish caveman who escaped the annals of history — was deciding whether to endure the days of his post-running career either in Australia, where he currently trains with the Central Coast Mariners, or Malta, where he had recently been offered a two-year contract with Valletta FC. Very tough.
For now, at least, the man has made his decision, rejecting Malta to stay in Australia. The move is the absolute right choice for the world's fastest man trying to quickly adjust to a completely different sport.
Since retiring from the track, the 32-year-old has wasted no time in pursuing his next dream: Bolt trained with mammoth German side Borussia Dortmund back in April and then left the world waiting before he signed with Central Coast; there was even talk of Bolt playing for Austin Bold FC, a United Soccer League team right here in the Texas capital where FloTrack is based.
Bolt's latest exploit — a two-goal performance in a non-competitive match against Macarthur South West United — is the one that has jolted this whole saga from a fun, semi-nostalgic goodbye to a very real-life scenario.
Here, then, is where I either offer you a mostly tepid pun about Usain Bolt's speed or else go all Skip Bayless on you and say that the Jamaican track superstar really isn't that good and this is all a publicity stunt for the clubs involved. But objectively assessing Bolt's performance and considering his decent-to-good physical credentials (it's a joke!), there's really just one underwhelming yet still, when you give it some thought, crazy truth: Usain Bolt is probably going to be a professional soccer player!
Case Study No. 1: Bolt Has The Figure
Here is some shocking news: Bolt is physically fit enough to play and play well in soccer. Very surprising! At 6-foot-5 and 207 pounds, he's about as tall as the world-conquering Zlatan Ibrahimovic. At 32 years old he's right smack-dab between Lionel Messi and Cristiano Ronaldo. And if Bolt makes the Mariners and gets into FIFA, I think the folks at EA Sports would probably give him a 99 rating in speed.
All of that is to say that Bolt, unsurprisingly but importantly, is young enough and physical enough to make the cut, given a certain amount of existing and continually cultivated skill. Even so, being fit for soccer is a totally different animal than being fit for a 100- or 200-meter race — or even cross country, for that matter. Bolt himself admitted the fact, bringing fitness immediately into the equation.
"I've been working, trying to get fit to the level that I can play for 45 minutes," he said to Central Coast's website. "To me, I played well and happy with the progress I'm making. I was telling myself if I got the guy off my shoulders, set up myself and hit the target, that was the key thing."
Even the best and most physically fit soccer players struggle to play more than two games in a week. Depending on the position, players can run anywhere from six to nine miles in a game; that distance is obviously interspersed with walking, standing, jogging, and sprinting, not to mention sudden changes of direction among all the bursts of pace. Some players run more, some less. Physical decline for pros usually starts around 27 or 28 years old, so Bolt is certainly well past that mark. But the best — like LeBron James in basketball, Tom Brady in football — have mastered the ability to elude Father Time (for the time being). Messi has done the same to devastating effect.
The Physical Element Of Soccer Is Secondary
Being fast and strong is great, but it's only a (small) part of the equation. The real thing is touch, and it's not easy to develop if you haven't been born with a soccer ball at your feet. Case in point: Brazilian icon Ronaldinho writes that his mutt Bombom helped him train as a boy. Mastering touch takes years of practicing hours each day in addition to a healthy, generous amount of natural talent. There's something innate about the way Messi dances through defenders, about Ronaldo's stepovers, but there's also something learned and drilled repeatedly.
Luckily for Bolt, he's definitely got the innate something. Check out the first goal he scored for Central Coast in this friendly:
Anything is possible don't think limits pic.twitter.com/bcLgxnBB8x

— Usain St. Leo Bolt (@usainbolt) October 12, 2018
If I had no clue who this guy was, I'd be pretty impressed. Bolt does everything right here: he positions himself for the run — that should be the easy part! — he holds off the defender with some strength, he slices the ball nicely on target, and most of all he receives the ball just delicately enough not to knock it out of his path.
The macro event is what will be remembered and written about here ("Usain Bolt scores two goals!"), but the most impressive and most auspicious detail is the slight touch Bolt gives the ball, so slight a touch you hardly notice he redirects the ball to the outside. The degree of difficulty in that minuscule action can't be overstated. The more thorough context of the play's speed, the defender, the angle of the goal, makes it all the more laudable.
Bolt's body will need a long time — probably months in full-time training — to allow him to play a 90-minute game at full strength. And he'll need even longer to develop consistent touch. But right now he should be excited, not just because contracts are jetting his way. If he wants this to happen, all signs are that it can happen.
The fitness and skill requirements to play professional soccer, even in a non-premier league like the A-League in Australia, are enormous, and Bolt's choice not to, um, run to the next contract is precisely the right one.