On Thursday in San Antonio, Texas, the 2018 Bowerman Awards will celebrate a decade of crowning NCAA track and field's brightest stars. And through those 10 years, the event has featured some of the greatest athletes in collegiate history.
Here are the most memorable moments from collegiate track and field's red carpet.
Edward Cheserek Shares The Epic Story Of His 12-Hour Run In Kenya
The legend of King Cheserek was already flourishing at the end 2014 after he won three NCAA titles on the track and two straight cross country crowns in just over a year, but his incredible story of traversing rugged Kenyan terrain for 12 hours to take an exam in high school took his aura to new heights.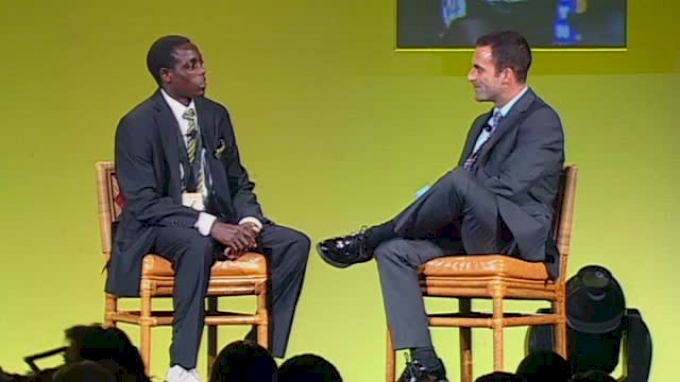 Jenny Simpson (née Barringer) Wins First-Ever Bowerman Award In 2009
Colorado senior Jenny Barringer was an unstoppable force on the oval in 2009, setting collegiate records across five (five!) distances in the span of less than four months: indoor mile (4:25.91), indoor 3k (8:42.03, since broken), outdoor 1500m (3:59.90), 3k steeplechase (9:25.54, since broken) and outdoor 5k (15:07.64). Barringer also ran the fastest-ever 5k in NCAA history (15:01.70) at the Dempsey Indoor in Seattle that season as well, which wasn't eligible for record purposes due to the oversized indoor track.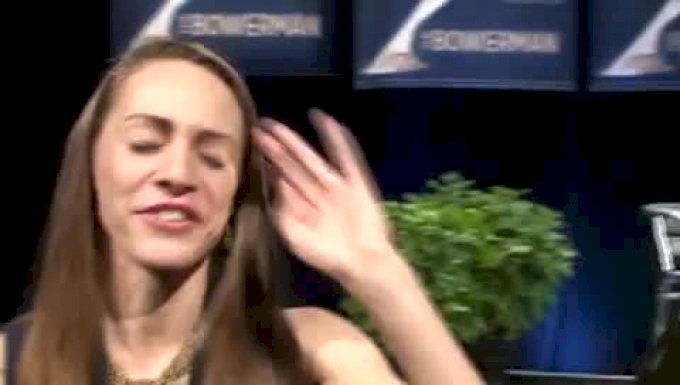 Lindon Victor Hilariously Interviews His Aggie Teammate Fred Kerley
Texas A&M teammates Lindon Victor and Fred Kerley both broke collegiate records in 2017 — Victor took down Trey Hardee's decathlon mark, while Kerley was the first NCAA athlete to dip under 44 seconds for 400m in NCAA history — and the pair decided to have some fun on camera to celebrate their nominations.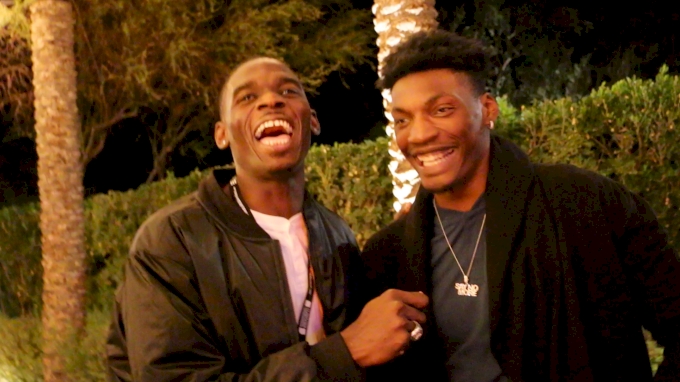 Famed Nike Designer Tinker Hatfield On How The Bowerman Trophy Was Created
Nike and Jordan footwear wouldn't be where they are today without the innovations of Tinker Hatfield, a former Oregon pole vaulter who was coached by none other than Bill Bowerman himself. In that regard, it only made sense for Hatfield to design the trophy named after one of the sport's greatest ambassadors.
Hatfield spoke with FloTrack at the inaugural Bowerman Awards in 2009 about how the hardware design came together: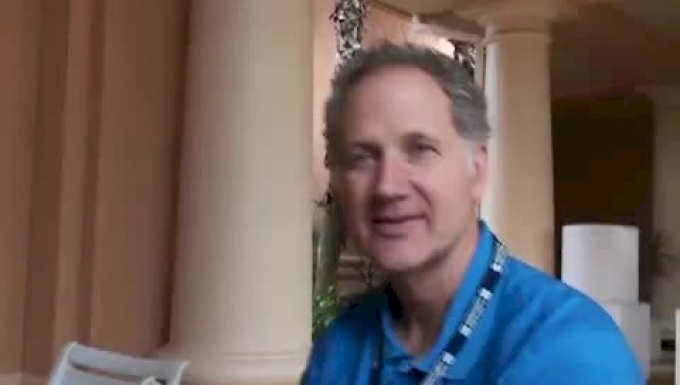 Raevyn Rogers Wins Oregon's Third Bowerman In Four Years In 2017
The Ducks don't have any finalists in San Antonio this year, but last year, Oregon capped a dominant run of individual standouts with their third female Bowerman winner in four years as 800m star Raevyn Rogers won the trophy. The junior swept indoor and outdoor 800m titles for the second year in a row in 2017, and closed her career in dramatic fashion by anchoring the Ducks to the 4x400m collegiate record (3:23.13) — a victory they needed to win the team title.
Rogers joined former Ducks Laura Roesler (2014) and Jenna Prandini (2015) as Bowerman champions.