ASICS 2019
ASICS Signs Marathoners Emma Bates, Allie Kieffer To Multi-Year Deals
ASICS Signs Marathoners Emma Bates, Allie Kieffer To Multi-Year Deals
ASICS announces deals with two prominent U.S. marathoners.
Jan 21, 2019
by FloTrack Staff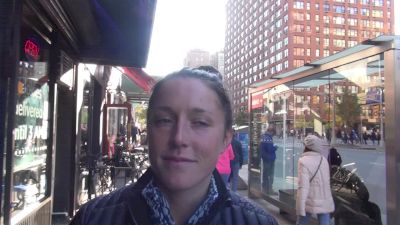 ASICS Press Release:
[JANUARY 23 - Boston, MA] Today, ASICS announced multi-year sponsorship deals with female distance runners Emma Bates and Allie Kieffer. Bates, a 2018 USA Marathon Champion and IAAF World Half Championships Qualifier (First American: 27th) has signed a multi-year deal with the brand exclusively wearing ASICS apparel and footwear. Kieffer, a distance runner who broke the indoor marathon world record in 2016, won the 2018 Doha Half Marathon, and placed 7th in the 2018 New York City Marathon will represent the brand in solely footwear.
"Emma and Allie are currently two of the best U.S. women marathoners in the field," says Gene McCarthy, President & CEO of ASICS America. "We are proud of their athletic accomplishments, but more importantly we are thrilled for them to be true ambassadors of our brand. Look for them to do so much more than just wear our product as we move into the new year."
This announcement comes on the heels of ASICS renewed brand focus centered on running. With a heritage deeply rooted in running, the brand is making investments in 2019, including the expansion of athletes on their roster to reinstill that commitment at all levels within the sport.
"I am so excited to join the ASICS brand and be a part of a company I have always admired," said Bates. "With the best performance product, I am beyond grateful for the opportunity to represent ASICS, while competing in a sport I love."
"As a long-time fan of the brand, I am absolutely thrilled to be a part of the ASICS family," said Kieffer. "This is an exciting time for me in my career and I cannot wait for what's to come in 2019."
As the winner of the USA Marathon Championships, Emma Bates is following in the footsteps of Deena Kastor and Sara Hall, notable past winners and ASICS athletes while Allie Kieffer is currently labeled one of the top American female distance runners. A perennial top-10 finisher at the New York City Marathon, Kieffer has already established herself in distances ranging from 10k to marathons and has her sights set on the 2020 Tokyo Olympics.