Unlock this article, live events, and more with a subscription!
Get Started
Already a subscriber? Log In
When Shadrack Kipchirchir lines up for the 2019 IAAF World Cross Country Championships on March 30 in Aarhus, Denmark, the 30-year-old American is hoping for the nastiest weather that the Danish city can provide.
"Fire. Everything. Let them bring anything because these guys are ready. The military guys, I was in the Army. We have that mental toughness," said Kipchirchir, referring to himself and four of his American Distance Project teammates, all either actively or formerly enlisted in the U.S. Army as part of its World Class Athlete Program (WCAP).
"I'm excited. That's the most important thing about the weather this time. It's hilly and it's really cold and we're going to have an advantage on that."
ADP head coach Scott Simmons, who trains five of Team USA's six World Cross Country runners who swept the top places at last month's USATF Cross Country Championships -- Kipchirchir, Emmanuel Bor, Leonard Korir, Hillary Bor and Stanley Kebenei-- agrees, and is viewing Aarhus as a complete reversal of the home-field advantage that cross country powers Ethiopia and Kenya enjoyed at the 2017 championships in Uganda.
"We really believe that a lot of the African teams— Ethiopia, Kenya, Uganda— are going to struggle a little bit with the conditions because it will be cold, it probably will be rainy," said Simmons.
"I think coming from the Equator for the other teams it will be a little bit of a shock and I think that will work to our benefit because we're used to it. We've been training in Colorado all winter long, and it's been one of our harshest winters we've had, so I think we're well-prepared."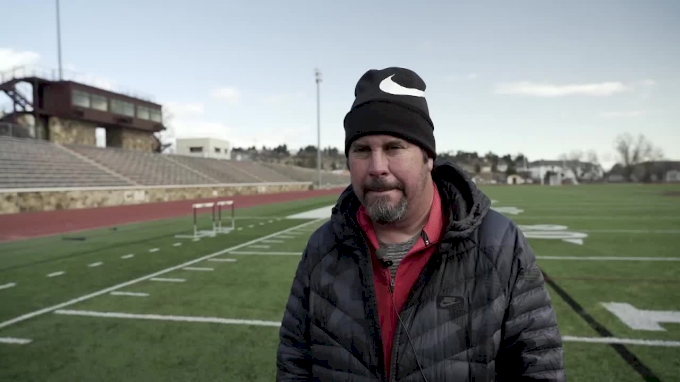 Unlock this video, live events, and more with a subscription!
Get Started
Already a subscriber? Log In
Like almost everyone besides the Ethiopians and Kenyans-- who completely dominated the 2017 championships-- Kipchirchir wasn't a huge fan of the steamy Ugandan conditions two years ago at the World Cross Country Championships; the Olympian's build-up wasn't ideal and he finished a distant 21st in the heat. Korir (20th) and Kebenei (26th) were also well back in Kampala.
But the former Oklahoma State All-American, who has since finished ninth in the World Championships 10,000m and won a U.S. Cross Country title, sees the scale tipping in his team's favor.
"Uganda was really brutal. We ran at 4:00pm with that heat. It was really bad. But you see it's cold here (in Colorado Springs). We train on these hills," Kipchirchir said on Tuesday after his final workout ahead of the race, a 25x400m session that he finished off with a 52-second quarter. "These guys have been in the U.S. for the past 15 years and they have to deal with the snow and cold here."
Not only will the Scandinavian climate make for a wildly different experience compared to the previous race in East Africa, the course in Aarhus resembles no other in the event's history. The 2k loop that the men will cover five times features drastic elevation changes, mud and sand, and most glaringly, a 200m section on the grassy roof of a museum.
The setup is peculiar enough to where it could inhibit the typically mighty East Africans, who do occasionally struggle in chilly and challenging conditions.
"I watched cross country 2013 (2013 IAAF World Cross Country Championships in Bydgoszcz, Poland) when the U.S. was second place and it was really muddy. I think it's almost going to resemble that," said the steeplechaser Hillary Bor.
"I don't anticipate it will be a really quick course because of the terrain, but it will be like a long, grinding course. If it can be like 2013, I think it's going to favor us."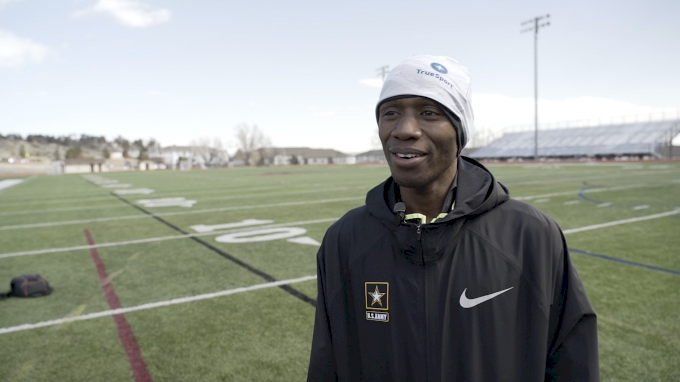 Unlock this video, live events, and more with a subscription!
Get Started
Already a subscriber? Log In
The weather isn't likely to be quite as brutal this go-around as it was in Poland six years ago, when the U.S. men famously stunned Kenya for silver by two points-- led by top ten finishes from Ben True and Chris Derrick-- on a mega hilly and completely mud-covered course ravaged by snow. But even a softer version of that race this year might be enough to push this strong American team ahead of one of Ethiopia and Kenya, or at the very least close behind them in third.
That's because it's not merely adverse weather that gives the Americans a shot to podium for just the third time since 1987-- the ADP group will form arguably the strongest U.S. cross country contingent in recent memory.
Not only have Kipchirchir and Korir run 27:07 and 27:20 for 10,000m, respectively, since their last World Cross appearance, but each of Simmons' five athletes have shown dramatic improvements recently.
After missing the team and finishing 13th at the Olympic Trials in 2016, Kebenei was fifth in the World Championships 3,000m steeplechase in 2017. The Bor brothers-- who will make their World Cross Country debuts-- have shown stellar track speed of late as well; Emmanuel ran a 13:10 5k and Hillary 13:14 on Feb. 24 in Boston, both big PRs and good indicators that the newbies can hang with their more experienced teammates.
"They've totally progressed," said Simmons. "They've all raised it up to another level. Shadrack 27:07, Lenny 27:20, Hillary 8:11 in the steeplechase, just ran 13:15 (13:14.96) for 5k indoors along with his brother, Emmanuel, who ran 13:10. So they've stepped it up to a new level."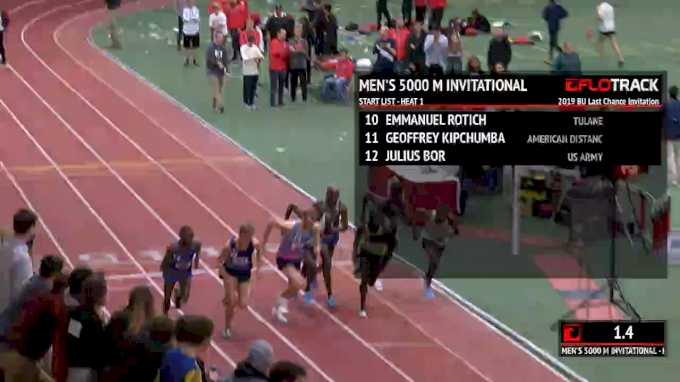 Unlock this video, live events, and more with a subscription!
Get Started
Already a subscriber? Log In
Of course, even a race held in Siberia might not be enough to deter Kenya or Ethiopia from winning gold, as one of the two countries has stood atop the podium every year since 1981. Just beating one of the powers would be a tremendous accomplishment that would almost certainly result in a medal for Team USA.
But with a confluence of factors trending in their direction-- the potential for a sloppy course, elevated fitness for the five ADP athletes, and their unique familiarity with each other as full-time training partners-- on paper Team USA poses as big of a threat to the East African juggernauts as ever.
"I'm really confident about that because we train together, so I know them," said Kipchirchir.
"I know how strong they are. They know if I go, the most important thing if you have training partners in the race, if he goes, they know, 'he is my training partner, we always train together so you have to follow him.'"
For Emmanuel Bor, the goal is simple.
"To medal for sure. If you have a 13:10 (5k PR), I think you can run with any of those guys."