2019 Virgin Money London Marathon
Four Big Questions Heading Into The Women's London Marathon
Four Big Questions Heading Into The Women's London Marathon
The London Marathon women's field features four reigning major marathon champions and the marathon debut of Emily Sisson.
Apr 25, 2019
by Kevin Sully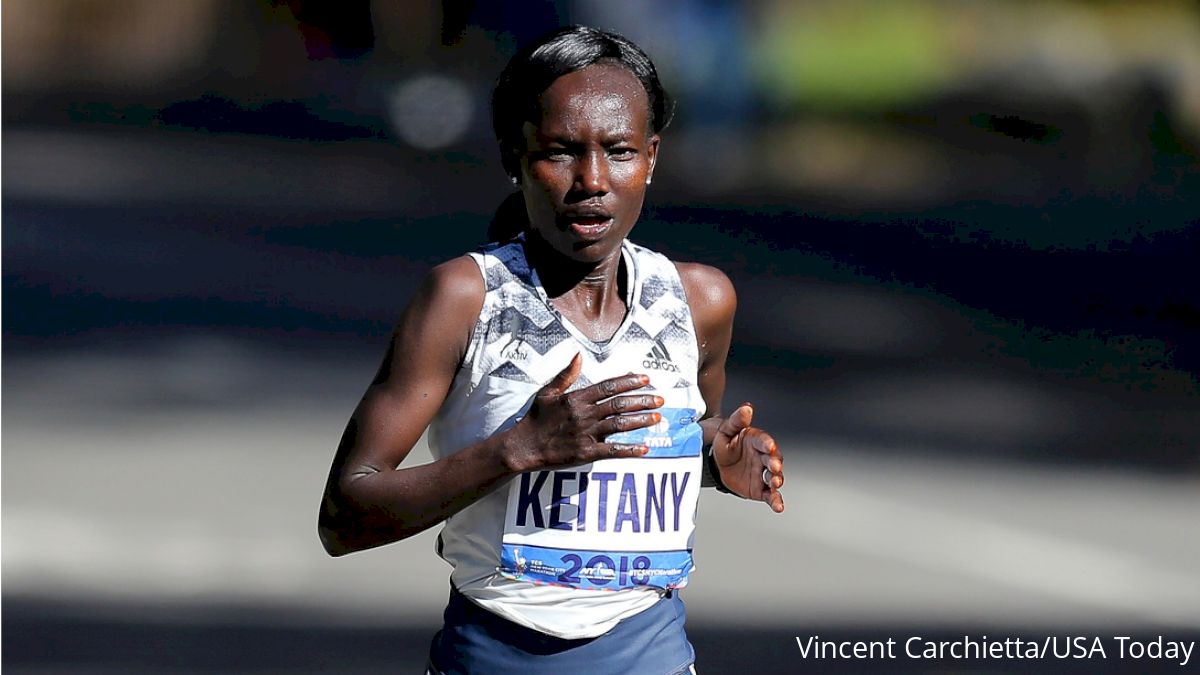 While Eliud Kipchoge casts a long shadow over the men's race at the London Marathon, the women's competition has much more balanced field. The current title holders from London, Berlin, Chicago and New York are all entered in this year's race along with Americans Molly Huddle and Emily Sisson.
There's plenty to sift through, so let's take a look at the four biggest questions of the women's race.
Watch The 2019 Virgin Money London Marathon Live On FloTrack In Select Countries
Which of the four reigning champions prevails?
London has assembled four reigning World Marathon Majors champions. Vivian Cheruiyot is the defending champion in London, a race where she chased down Mary Keitany to win in 2:18:31. Keitany rebounded from a fifth-place finish in that race to win the New York City Marathon in dominant fashion. Gladys Cherono and Brigid Kosgei are coming off 2:18 wins in the fall--Cherono in Berlin and Kosgei in Chicago. Their lifetime bests in those races indicate that they are ready to compete with Cheruiyot and Keitany.
Throughout a career that includes four victories in New York and three in London, Keitany has been the only woman who could stop Keitany. This was the case last year when she split 1:07 for the halfway mark--world record pace that she wasn't able to maintain.
If she dials it back to a more reasonable clip this year in the first half (which is always a challenge in London) then she should be in good shape. Keitany followed the negative split model in New York to great effect. Cheruiyot couldn't keep up with Keitany in New York, but is still relatively young in her marathon career. London will be her fifth marathon and the victory from last year provided her with a blueprint for success on the London course. She laid off the aggressive pace from Keitany and Tirunesh Dibaba and motored past when they began to labor.
Kosegi finished second in last year's race. That result paved the way for her win in Chicago--the first major marathon victory of her career. Cherono took fourth in 2018 and will be looking for her first win outside of Berlin. Kosgei looked particularly formidable in the build-up to the race when she won the Houston Half Marathon in 1:05:50 and then followed it up with a 1:05:28 in Bahrain in March.
How will Sisson's debut go?
American distance fans love debuts and Sisson's first attempt offers all the reasons this genre is so appealing. Successful collegiate career, good track personal bests, a fast half marathon in the build-up--check, check and check.
The surge of women's marathoning in the United States hasn't been confined to veterans like Desiree Linden and Shalane Flanagan. Yes, they're the one who've won major marathons, but Jordan Hasay has three top-three finishes in majors and she's only 27-years-old. Newcomers can become instant challengers. A good American isn't just good in the context in the United States. They can compete globally and win majors and medals.
Sisson, just 21 days younger than Hasay, is making her first foray into the marathon at a slightly older age than when Hasay ran to a third-place finish in Boston when she was 25. But Sisson also comes with better personal bests in the shorter distances.
Most notably, she ran 1:07:30 at January's Houston Half-Marathon. That mark was 25 seconds quicker than Hasay's best and five seconds off Molly Huddle's American record. Then, in March she lowered her 10,000m personal best to 30:49. There isn't a direct line from 10,000m tune-up races to marathon performance, but the run at Stanford does clarify a few things:
Sisson is healthy. And she's faster than she's ever been.
Combine that with the fact she will have a teammate in Huddle to key off of and there's plenty of reasons to think Sisson's first attempt will be a good one. The two didn't train together extensively in the build-up (at least not from January to March), but on race day it will be extremely helpful to have a familiar face to work through all those marathon anxieties.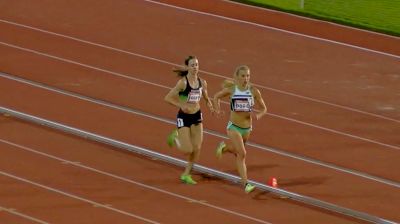 Unlock this video, live events, and more with a subscription!
Get Started
Already a subscriber? Log In
What will Molly Huddle's PR be after this weekend?
Sunday will be Huddle's fourth attempt at the marathon and her first on a fast course. Her personal best of 2:26:44 will be erased in London--that much is almost guaranteed. That time came from last November's New York City when she took fourth. It was a strong bounce-back after a rough time in Boston in the spring, but New York is far from an ideal location for fast times.
This weekend, she will have two things working in her favor toward a fast time.
First, the aforementioned fast course. Huddle has excelled throughout her career in time trials and fast efforts from the gun. London provides that. Second, this is still only her fourth marathon. If you throw out the Boston result because of the insane weather (and there's an argument that you should) this is her first marathon outside of New York.
There are plenty of reason to believe that Huddle hasn't reached her marathon peak. If she does make a leap in London we could see a huge drop in time. How low can she go? Much of that depends on the conditions and how she and Emily Sisson run the first half of the race. Deena Kastor's American record of 2:19:36 isn't the stated target, but both women have the capability to do it. Interestingly, Kastor ran a 1:07:34 half marathon in the lead-up to that American record, almost the same as Sisson's tune-up race in January.
Who are the other contenders?
In London, the second line of entrants is still top shelf. Tadelech Bekele was third last year, sweeping past Keitany in the latter stages of the race to set a lifetime best of 2:21:40. Birhane Dibaba is making her London Marathon debut. Her resume is filled with top-five finishes--the highlight coming when she ran 2:19:51 to win Tokyo.
But the women who might be the best bet to emerge from this group is Ethiopia's Roza Dereje. The 21-year-old won the 2018 Dubai Marathon in 2:19:17 and was second in Chicago to Kosgei in October. Dereje tuned up with a 1:06:01 at the Barcelona Half Marathon. Her youth and auspicious results make her a good candidate to break up the quartet of champions.
Longer shots Haftamnesh Tesfay and Linet Masai aren't likely to finish in the top five, but could work their way in with a good day. Tesfay was fifth in Dubai in 2018 and has a personal best of 2:20:13. Masai, the 2009 world champion in the 10,000, will be racing in her second marathon. Her debut was a solid, but not spectacular, 2:23:46.