2019 NACAC U18 & U23 Championships
NCAA Rematches Aplenty At NACAC
NCAA Rematches Aplenty At NACAC
Many of the stars from last month's NCAA Championships will compete at the NACACs, while Briana Williams goes for fast times in the high elevation.
Jul 3, 2019
by Kevin Sully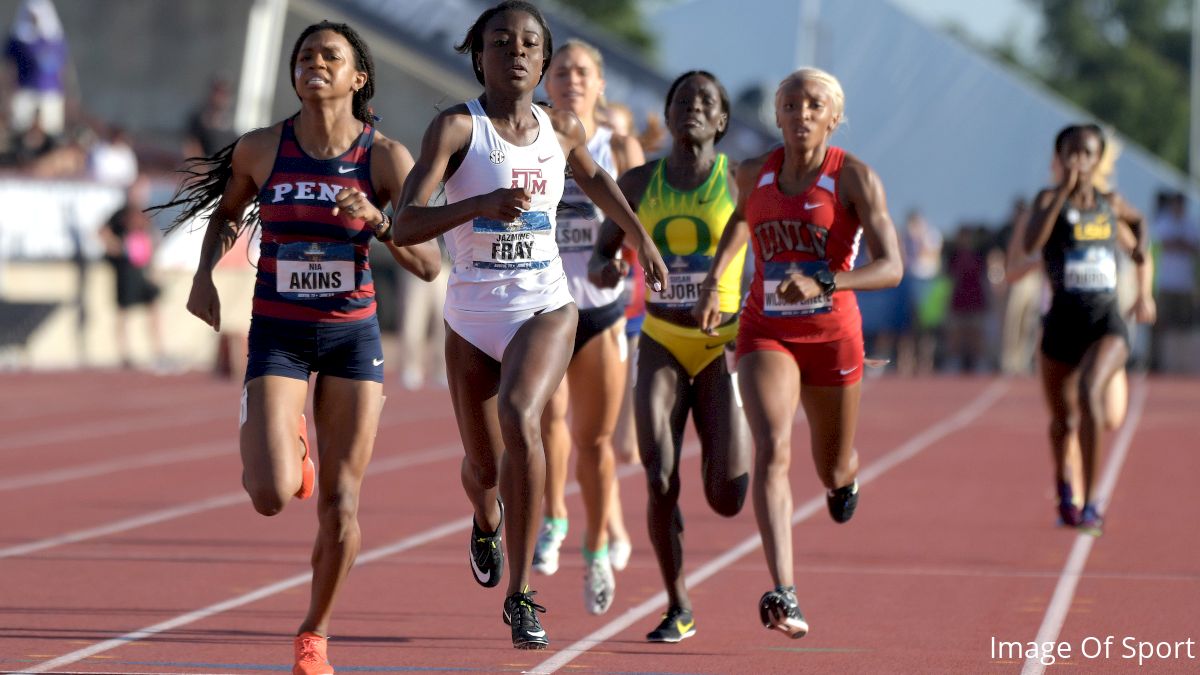 The NCAA Championships are in the rearview, but many of the top stars from that meet will run it back at this week's NACAC U18 and U23 Championships in Mexico. The strong fields, and the high elevation of the host city Queretaro, should produce fast times and create a nice post-script on the college season.
Here are the top events to watch.
Watch the 2019 NACAC U18 & U23 Championships Live On FloTrack
U23 100m
The men's race is stacked with Cravon Gillespie (Oregon/United States) and Mario Burke (Houston/Barbados) headlining. Gillespie ran 9.93 and 19.93 to take second in both the 100m and 200m at NCAAs. Burke ran 9.98 in the 100m prelim, but only managed to place sixth in the final. Waseem Williams (Purdue/Jamaica) was fourth in Austin with a lifetime best of 10.04.
Teahna Daniels (Texas/United States) ran a strong third-place finish at the Pre Classic. Right now, her personal best sits at 10.99, but that looks like it could go down in the right race. Twanisha Terry (USC/United States), beat Daniels by .02 in Austin (10.98 to 11.00) at the NCAA final and will make this a great race.
U18 100m/200m
The United States isn't sending a team in the U18 section, but there's still plenty to watch for in the women's sprints. Jamaica's Briana Williams, fresh off her U.S. high school record (and world youth record) of 10.94 in the 100m at the Jamaican trials is scheduled to compete in both the 100m and the 200m. She withdrew from the 200m in her last meet due to illness. NACAC will be a prime opportunity to improve upon her personal best of 22.50.
U23 200m
Angie Annelus (USC/United States) is the big favorite after her 22.16 at NCAAs. The victory was Annelus' second straight title. She shouldn't face much resistance here, but her speed in that elevation should produce an incredibly quick time.
The men's 200m will be another chance to see Mario Burke. His lifetime best comes from the semifinals at NCAAs when he ran 20.08. In the finals, Burke took fourth--one spot ahead of Micaiah Harris (Texas/United States), who will see Burke again in this meet.
U23 400m
Trevor Stewart (North Carolina A&T/USA) narrowly missed out on the NCAA 400m title when Kahmari Montgomery of Houston caught him at the line. But he did run a personal best in that race of 44.25. He will look to build on that momentum in Mexico. His best competition is Wil London (Baylor/United States). London was third in Austin in 44.63.
The women's race also includes the NCAA runner-up. Chloe Abbott (Kentucky/USA) ran 50.98 to set a lifetime best in Austin. Kyra Constantine (USC/Canada) was second indoors and sixth outdoors.
U23 800m
The top three women from the NCAA final will meet again in Queretaro. Jazmine Fray (Texas A&M/Jamaica) got her long-awaited NCAA title in her final NCAA race. Nia Akins (Penn/United States) backed up her second-place run at indoors with another runner-up outdoors. Avi'Tal Wilson Perteete (UNLV/United States), a superb end to her sophomore year.
Texas A&M will be well-represented in the men's 800m as well. Devin Dixon, second in Austin, owns a personal best of 1:44.76, and will enter as the big favorite.
U23 400m Hurdles
Anna Cockrell of USC will hurdle for the first time since she won the NCAA title in Austin. Gabby Scott (Colorado/Puerto Rico) and Brittley Humphrey (LSU/USA), took second and third behind Cockrell and are also entered.
The men's field includes the top two finishers from NCAAs--Quincy Hall of South Carolina and Norman Grimes of Texas Tech. Hall's 48.48 from NCAAs puts him fourth on the world list.
U23 100m/110m Hurdles
Chanel Brissett (USC/USA) ran 12.52, typically fast enough to win an NCAA title, but Janeek Brown's insane 12.40 was too good to top. Brissett's run was a huge personal best though and puts her in the mix for a spot on the US team if she chooses to race at the USATF Championships at the end of the month. Tonea Marshall (LSU/USA) was third to Brissett and Brown in Austin.
In the men's high hurdles, Dashaun Jackson (Saint Francis/United States) took fourth at NCAAs and has a lifetime best of 13.37. Amere Lattin (Houston/United States), seventh at NCAAs, is also scheduled to race.