2019 IAAF Diamond League: Monaco
The Men's 400m In Monaco Was A Bizarre Fiasco
The Men's 400m In Monaco Was A Bizarre Fiasco
Those got wild in the men's 400m at Monaco as a false-start led to chaos.
Jul 12, 2019
by Lincoln Shryack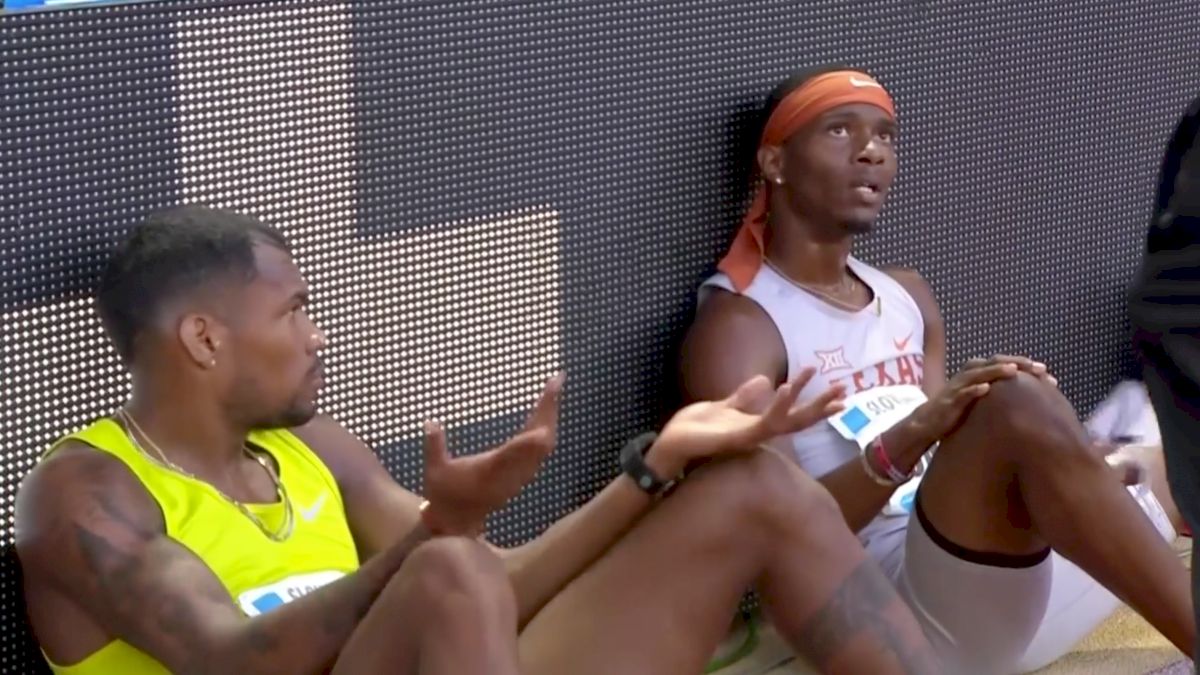 The men's 400m in Monaco on Friday entered the bizarro zone before it even officially started as a result of a Kahmari Montgomery false-start. That was only the beginning of the madness.
A horn was sounded to mark the infraction, but the athletes in lanes six, seven and eight apparently did not hear the buzzer and kept on running. And they kept on running.
Runners in the exterior lanes, including Texas sprinter Jonathan Jones, were oblivious to the recall until it was too late and continued to run long after others had circled back. Unbelievably, the 20-year-old Jones ran an entire circuit of the track, completing the race in vain before throwing his hands up in disgust upon realizing that he had just run a pointless 400m.
Athletes get called back for a false start in the @MeetingHerculis 400m but some athletes don't hear the recall and Jonathan Jones completes the whole lap #MonacoDL

— AW (@AthleticsWeekly) July 12, 2019
Unofficially, his solo run was roughly hand-timed at 44.6. His PB is 44.64. It's not unreasonable to suggest that he ran the fastest 400m of his life in a race that will never count. So, silver-lining?
He, along with Colombia's Anthony José Zambrano in lane eight, who ran 300m before he realized the mistake, officially recorded a DNS. Neither runner restarted the race after the initial chaos.
Once the dust had settled on the confusion, Steven Gardiner won the real contest in 44.51. Italy's Davide Re also ran a considerable distance in the first version of the race— around 150 meters— but managed to stop in time to not completely sabotage his day. But he did himself no favors, either. He was sixth in the six man restart race in 46.21.
Although Montgomery's false-start was egregious, he was not disqualified. There's little question that the whole saga damaged his performance, though, as he wound up fifth in 46.02.
UPDATE: Montgomery was retroactively disqualified after the meet.
Montgomery retro-actively DQ'ed, after initially being allowed to contest a race, in which he had originally clearly false-started. I have no idea what was going on in Monaco today. That M400m was a complete mess! pic.twitter.com/5GV7FGndVz

— Ato Boldon (@AtoBoldon) July 13, 2019