2019 IAAF World Championships
The Ethiopian 10k Trials Were Historically Fast: Six Sub-27s, 10 Sub-31s
The Ethiopian 10k Trials Were Historically Fast: Six Sub-27s, 10 Sub-31s
The Ethiopian 10k Trials went down on Wednesday and produced two of the greatest 25 lap races in history.
Jul 17, 2019
by Lincoln Shryack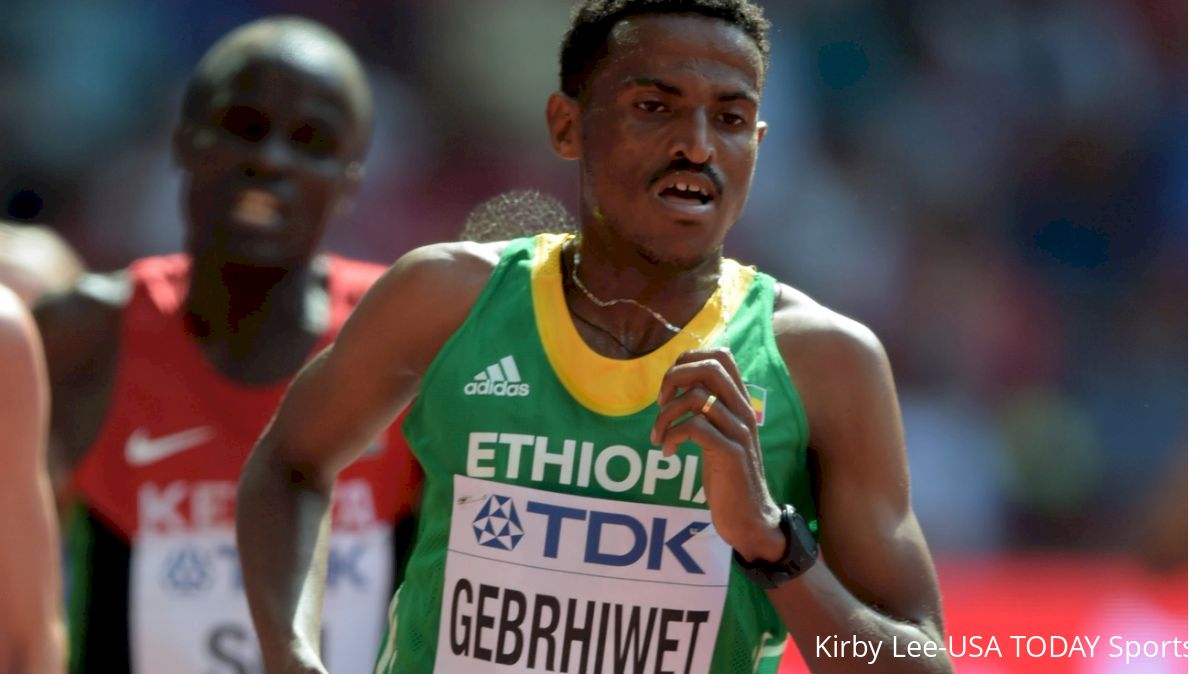 A collection of Ethiopian distance stars got together on Wednesday in the Netherlands and produced two of the strongest 10,000m races in history. The men's and women's races in Hengelo served as the Ethiopian World Championship Trials, and featured six sub-27:00 clockings for the men and a whopping 10 sub-31:00 runs on the women's side.
At the Ethiopian Trials in Hengelo, six guys went sub-27 in the 10,000m and 10 women (nine of whom from ETH) went sub-31.

Both sets of results are easily the best ever depth for a single nation in a 10,000m race. pic.twitter.com/GtYOTJxm1P

— Jon Mulkeen (@Statman_Jon) July 17, 2019
For the men, six sub-27s is the deepest 25-lap race since 2011, when seven broke the barrier in Brussels. Wednesday was the second time in history that 10 women have broken 31 in one race, the last coming in 2005 at the World Championships in Helsinki.
Of course, only the top three finishers on Wednesday will qualify for the World Championships, although defending women's World 10k champion Almaz Ayana has a bye. Ayana did not race in Hengelo. Still, the depth of these races was preposterously impressive.
The men's race was won by 25-year-old Hagos Gebrhiwet in 26:48.95, and he along with Selemon Barega (2nd in 26:49.46) and Yomif Kejelcha (3rd in 26:49.99) will represent a daunting team for Doha. The trio ran the three fastest times in the world this season on Wednesday and will easily be the strongest country at the World Championships: remember, these three are the same guys who ran 12:43.02 (Barega), 12:45.82 (Gebrhiwet) and 12:46.79 (Kejelcha) in the Brussels 5,000m last summer.
For Kejelcha specifically, the man who set the indoor mile world record of 3:47.01 back in March, this race offered another chance to flash his incredible range:
Until now, no other man has managed to run a sub-3:50 mile and a sub-27:00 10,000m in their entire career.

Yomif Kejelcha has now achieved that feat in the space of a little more than four months.

— Jon Mulkeen (@Statman_Jon) July 17, 2019
The women's race was won by 21-year-old Letesenbet Gidey in a world-leading 30:37.89. Behind Gidey, eight other Ethiopian women ran under 31 minutes, with Turkey's Yasmin Can (10th in 30:59.20) the lone non-Ethiopian to dip below the barrier.