2019 USATF Outdoor Championships
Who Ends Up In The Relay Pool? And Other Lingering Questions From USAs
Who Ends Up In The Relay Pool? And Other Lingering Questions From USAs
Will the women's 400m hurdles world record go down again? Can Michael Norman rebound after his loss to Fred Kerley?
Aug 1, 2019
by Kevin Sully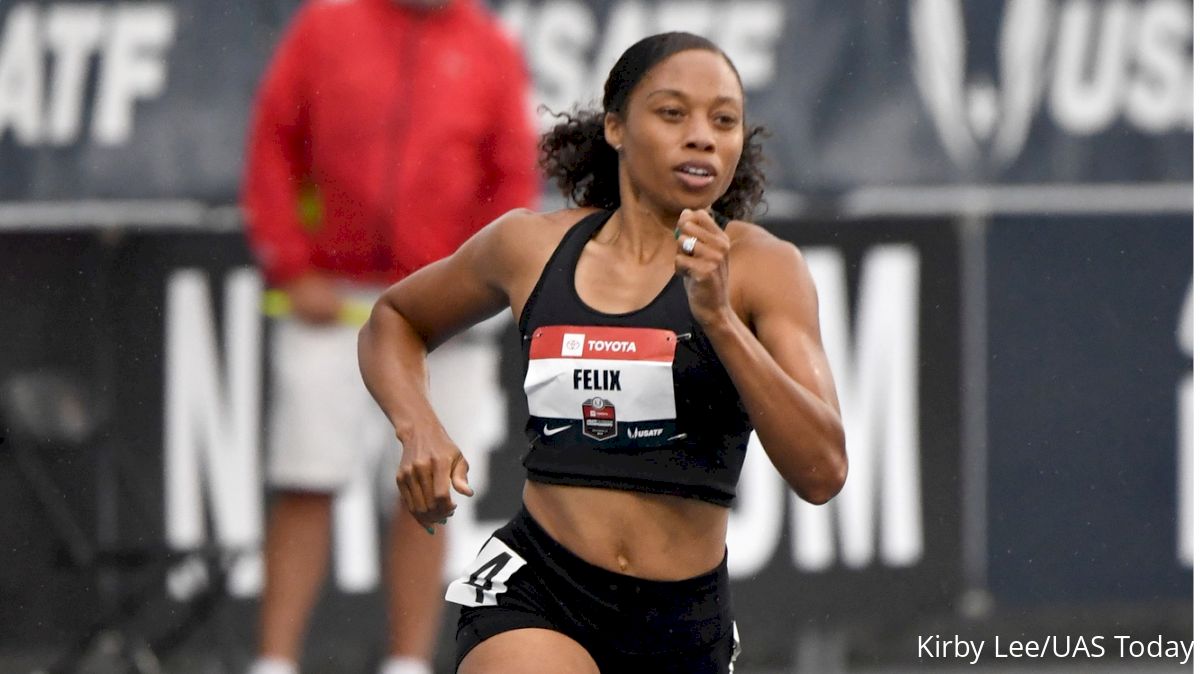 Unlock this article, live events, and more with a subscription!
Get Started
Already a subscriber? Log In
Plenty was clarified in Des Moines last weeks. Most of the team was settled, but not all, and favorites like Noah Lyles, Christian Coleman, Ajee Wilson, Donavan Brazier and Shelby Houlihan asserted themselves
But USAs was filled with enough surprises that there's still a long list of unresolved questions.
Here are four lingering questions I have after last week's meet.
How healthy is Michael Norman?
After his runner-up finish to Fred Kerley, Norman said that he hadn't been able to train at full strength for the past two weeks while he dealt with an unspecified strain. According to Norman, he didn't even decide to compete in the meet until the morning of the first round. In that light, his 43.79 is phenomenal, even though it came in a losing effort. Norman said after the race that the injury is now behind him and it's full speed to Doha.
But this weekend wasn't just about Norman having a setback, it was an equal part about Fred Kerley reasserting himself as a gold medal threat. Kerley's 43.64 would have been impressive regardless of where Norman finished. Now, an event that looked like a route after Norman's 43.45 in April is now a toss-up. Norman has eight weeks to try to get back into that range, and the consolation of knowing he can run 43.7 with little build-up.
Meanwhile, Kerley is confident, experienced and won't yield to form charts.
We've got a race on our hands.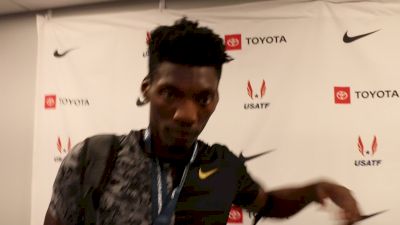 Will the 400m hurdle record stay at 52.20?
According to the new world record holder, Dalilah Muhammad, no.
"I think it's definitely just beginning," Muhammad said of the 52.20. "If not by me then the other women."
As good as Muhammad was on Sunday, her coach thinks there is more time that can be shaved off.
There's also more than two months left in the season and a competitor in Sydney McLaughlin who is capable of running that fast.
"I think all us 400m hurdlers are thinking about 51," Muhammad said.
The Diamond League final in Zurich is likely the only race where the big names will congregate before the World Championships so we are looking at just two prime opportunities to beat 52.20 in 2019.
On Sunday, McLaughlin tempered her own expectations saying, "there's only so much you can do in two months." But this is someone who ran 52.75 last May. She hasn't hit that mark yet, but I think she can still give Muhammad, and the world record, a race this year.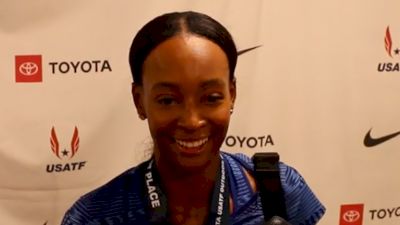 Who gets bumped into the meet via the Diamond League?
This is a new wrinkle for 2019. Because the Diamond League final is before the World Championships, athletes that win the Diamond League final will receive a bye (provided that event hasn't already given a bye to a 2017 world champion from the United States). For the US, this has two practical applications:
1) Athletes who finished out of the top three at USAs can still qualify for the World Championships.
This is a relatively small list, but there are athletes who didn't finish in the top three in Des Moines that could make a Diamond League final. Johnny Gregorek (10th at USAs) is 11th on the Diamond League standings with one race remaining. Christina Clemons (8th at USAs) has already qualified for the Diamond League final. Win in Brussels and she's in.
2) Athletes could get pushed in by other American athletes who win the Diamond League.
For example, if Keni Harrison (first at USAs) wins the Diamond League final, then Sharika Nelvis (fourth at USAs) would get a spot. Since the fields aren't set yet, it's not clear how many athletes will be in the position, but it's shaping up to be a significant number.
It gets even quirkier when you winnow the pool to only athletes have the standard.
There were only four men with the standard in the men's 200m. Two of them, Noah Lyles and Christian Coleman, went 1-2. The other two, Rodney Rowe and Kenny Bednarek, finish seventh and eighth. Rowe is already in since he finished in the top three of those who have the standard. But Bednarek could also go if Lyles wins the Diamond League.
Who ends up in the relay pools?
Because of the Diamond League finals, USATF will not name their team until September. Aside from the individual events, there are also some interesting candidates for the relay pool. In prior years, 100m and 400m runners who placed in the top six made the team and were eligible for the 4x100m and 4x400m relays. That number may expand this year for the 400m, given the addition of the mixed-gender relay, but there's been no official word as of yet.
Allyson Felix, sixth at USAs, hasn't announced yet whether or not she will go to Doha to run the relay. If she declines the spot, it will end of a streak of 12 straight global championship teams dating back to 2003. After the race, she said she'd consider running the relay based on her preparations for 2020.
There's a couple of factors at play:
USAs was her season debut. How much fitter can she get in eight weeks? Typically the sixth-place runner is used in the opening rounds (it feels strange slotting Felix into that role give her history), but if she keeps improving she could possibly be one of the four best options by the time the finals roll around. The top three in Des Moines were comfortably ahead of Felix but they haven't been posting otherworldly times. The U.S. could also use one of the 400m hurdlers in those spots too.
From the other side, does Felix want to fly halfway across the country to run one (and maybe two) rounds of a relay? The Olympic Trials will be less than nine months away by the time the World Championships wrap. After her chaotic last year, it would make plenty of sense for Felix to start the best possible build-up for Eugene. If that includes running a 400m with a baton in hand, I assume we will see her in Doha.
In the men's 4x400m, the questions surround Blake Leeper.
Leeper, a double amputee Paralympian, placed fifth in the 400m. USATF permitted him to compete at these championships; however, Leeper has not yet been cleared to compete by the IAAF at the World Championships. The height of Leeper's blades has made him ineligible for the Paralympics and he is working with a legal time to get clearance to compete in able-bodied competitions sanctioned by the IAAF. In the meantime, the IAAF has invalidated all of Leeper's results.