2019 USATF Outdoor Championships
Best Of The Mixed Zone: USA's Edition
Best Of The Mixed Zone: USA's Edition
Direct from the athletes themselves, these were the best sound bites from the media room at the 2019 USATF Outdoor Championships.
Aug 2, 2019
by Lincoln Shryack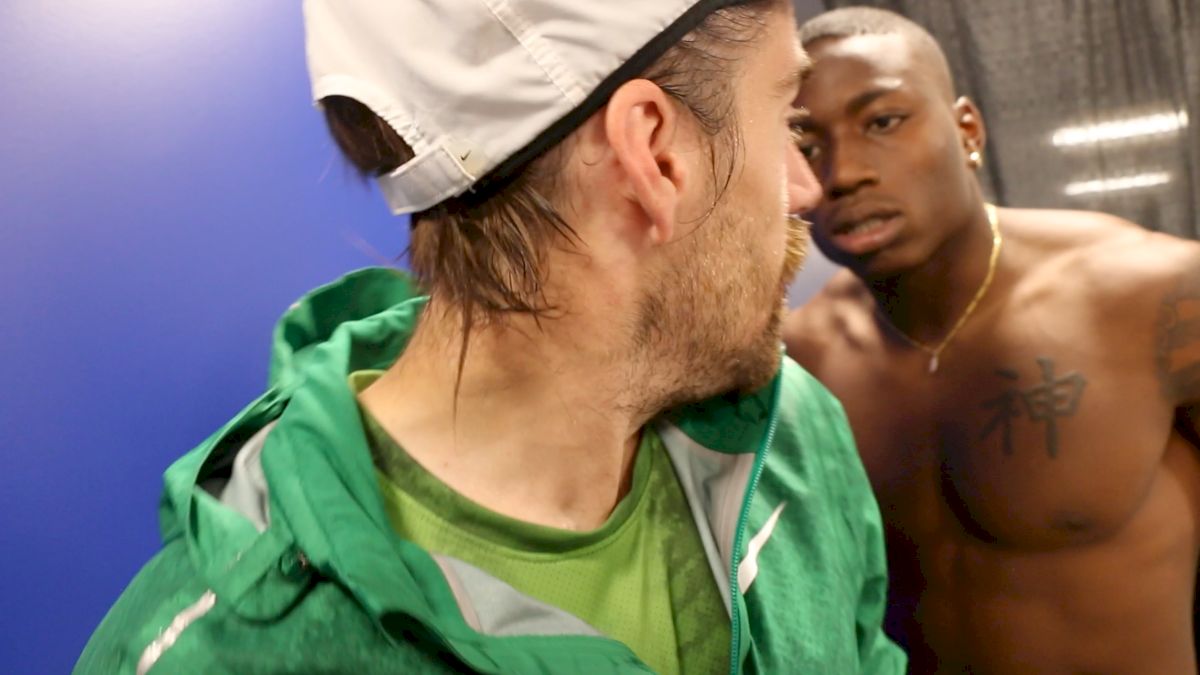 If you couldn't be in the stadium at the 2019 USATF Outdoor Championships in Des Moines, the next best spot to experience the meet was down in the mixed zone, where athletes' emotions ran high and the entertainment even higher.
Here were the highlights from the mixed zone at Drake Stadium:
"You ever imagined your dream life? I'm living mine."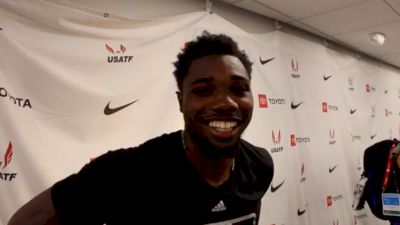 After winning his first U.S. 200m title, Noah Lyles confirmed that it is, in fact, great to be Noah Lyles.
"I wasn't going to come out here and pace the Bowerman Track Club."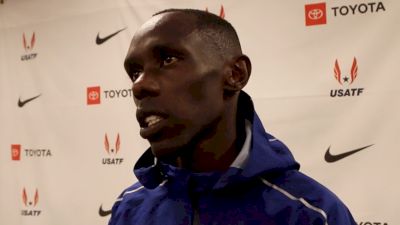 Paul Chelimo went out hard in the 5k on Sunday, but once he realized Lopez Lomong and Woody Kincaid were content to let him do all the leading, he backed off. A crazy race ensued.
"I'm from the East Coast. We get down and dirty."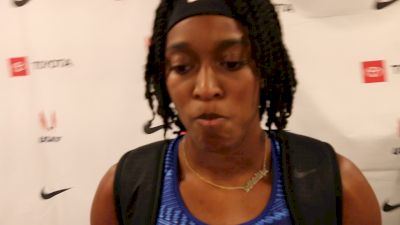 English Gardner was a one-liner machine throughout the weekend in Des Moines, but my favorite sound bite came after the 100m first round when she attributed her ability to overcome adversity to geographical positioning. She wound up finishing second in the 100m final to qualify for Doha.
"Sometimes I get a little antsy. But most of the time, Centro puts me to sleep."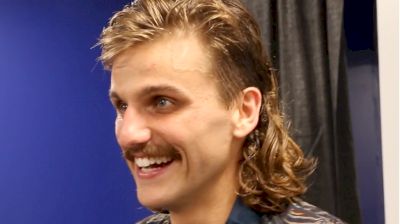 U.S. 1500m champ Craig Engels watched old Matthew Centrowitz races to prepare for his duel with the Olympic gold medalist in Des Moines. That included some late night study sessions.
"I almost started crying because I thought, this is 13 years in a row of me being top three at USA Championships. I don't know how to look back on all of that and wrap my mind around it."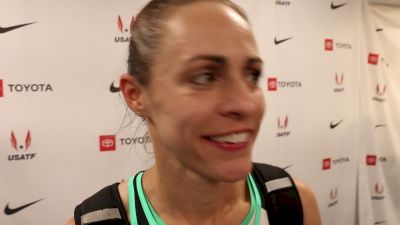 Jenny Simpson's run of finishing top three at U.S. Outdoor Championships is now a teenager.
"I'll be home tomorrow. We going up."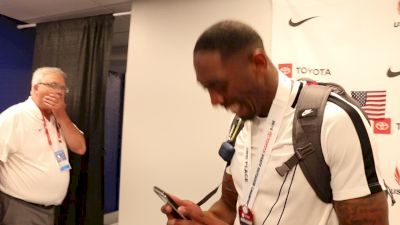 Amere Lattin took a celebratory call from former Houston teammate Eli Hall after Lattin clinched a spot on the 400m hurdles World Championship team.
"Oh, we're best friends. He's been working on my last turnover and I've been helping him on the endurance side. It's a collaboration."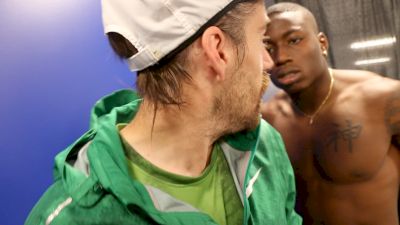 If Ben Blankenship and Grant Holloway aren't the perfect duo for a track and field buddy cop film, then nothing can be right in this world.