Geoffrey Kamworor Smashes Half Marathon WR With 58:01
Geoffrey Kamworor Smashes Half Marathon WR With 58:01
Geoffrey Kamworor is the new half marathon world record holder.
Sep 15, 2019
by Lincoln Shryack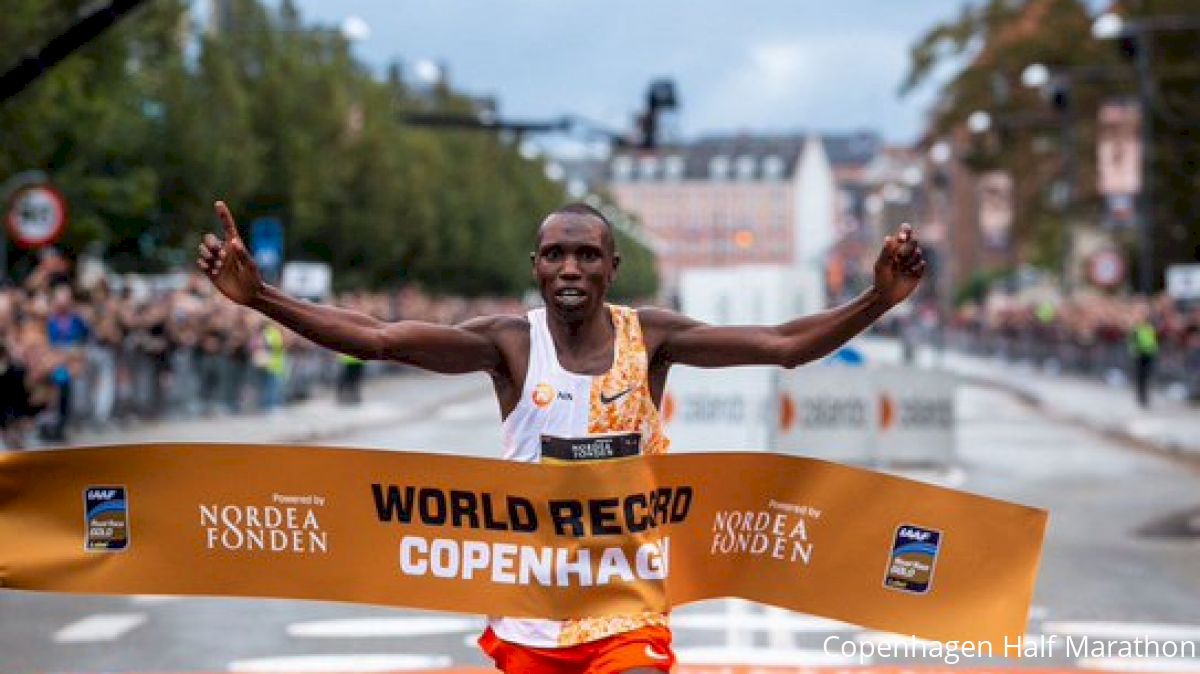 Three-time half marathon world champion Geoffrey Kamworor of Kenya is the new half marathon world record holder after the 26-year-old smashed the old mark by 17 seconds on Sunday with his 58:01 run in Copenhagen, Denmark.
Kamworor's record improves on Abraham Kiptum's 58:18 from 2018. Kiptum's performance, however, is under considerable suspicion after an abnormality in his biological passport was detected in April. Kiptum was given a provisional suspension.
Kamworor's splits on Sunday were a masterclass of pacing as all of his 5k segments were under 14:00:
13:53 - 5k
13:41 (27:34) - 10k
13:31 (41:05) - 15k
13:55 (55:00) - 20k
3:01 (58:01) - 21.08k (Finish)
Training partner and marathon world record holder Eliud Kipchoge congratulated his teammate on Instagram.