2019 Live in Lou XC Classic
PREVIEW: Live in Lou Cross Country Classic
PREVIEW: Live in Lou Cross Country Classic
The Live in the Lou Cross Country Classic serves as the Pre-Nationals race for NCAA DIII athletes and also features a slew of top-ranked Division I runners.
Oct 4, 2019
by Johanna Gretschel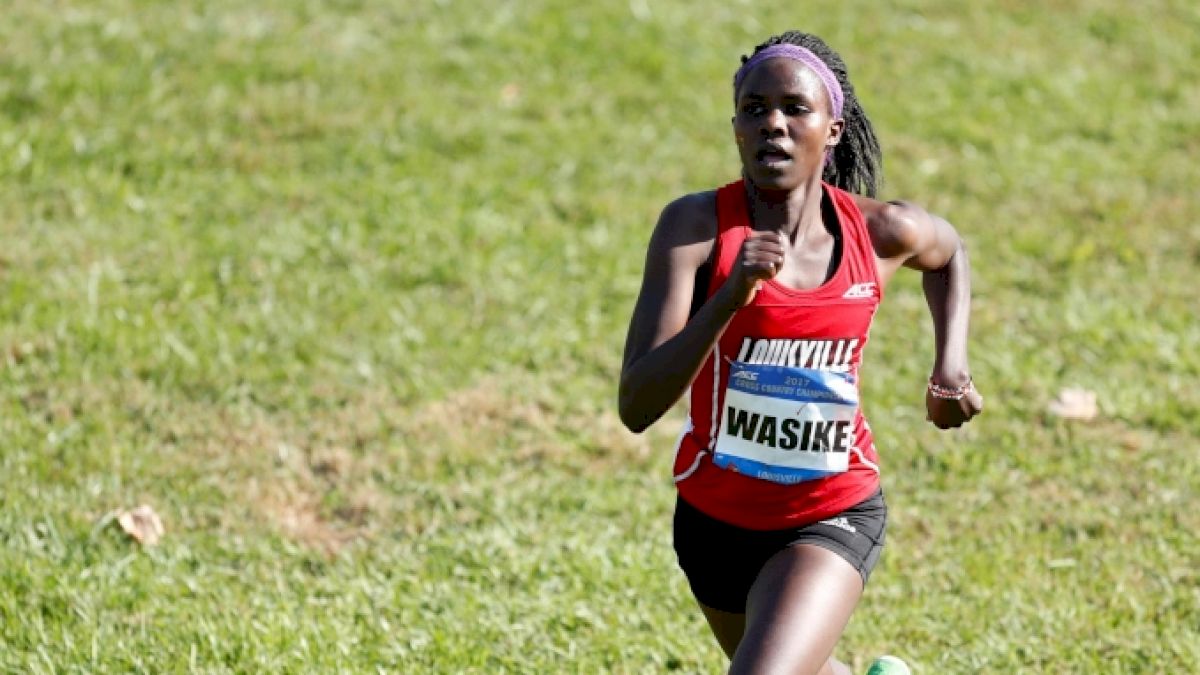 We're back to E.P. Tom Sawyer State Park in Louisville, Kentucky for this weekend's live cross country action, the Live in the Lou Cross Country Classic, which serves as the Pre-Nationals race for NCAA DIII athletes. This historic course is the site of championship cross country races year-in and year-out, including this November's NCAA DIII Cross Country National Championships. The Gold, Blue and Silver divisions include a mix of DI, DII and DIII talent, which should make for exciting races and interesting results.
Men's College Gold Race
The winningest program in DIII history, the No. 1 ranked North Central men, look to gain solid experience on the Tom Sawyer course this weekend in preparation to win their fourth consecutive NCAA XC title here come November.
After graduating five All-Americans last fall, the Cardinals are starting to find a groove with their new group led by senior Matt Osmulski, who was 11th at NCAA XC last year. They sent split squads to the season's opening meets before winning the Gil Dodds Invitational last weekend in Illinois over No. 6 ranked Chicago and No. 7 ranked WashU.
They face a more formidable opponent this weekend in the Middle Tennessee State men, who are ranked No. 7 in Division I.
The Lightning won their first two meets of the season, the Memphis Twilight and the Vanderbilt Invitational, led by All-Americans Kigen Chemadi and Jacob Choge, who are currently ranked No. 16 and No. 24 in the NCAA. Chemadi and Choge went 1-2 at Memphis Twilight and and 1-3 at Vanderbilt. Chemadi had a huge breakthrough this spring with a third place finish in the steeplechase.
They'll have a major challenger in Campbell's Amon Kemboi, the No. 4 ranked athlete in the NCAA. He's fresh off a season-opening win at the Elon Opener. He was seventh at NCAA XC Championships last fall and was sixth in the NCAA indoor 5k final, but did not compete outdoors, so this race should be a good measure of his fitness.
Women's College Gold Race
Much like the men's race, the top-ranked women's team in Division III takes on a formidable foe from the Division I ranks for an interesting and unpredictable matchup. No. 6 ranked Dorcas Wasike leads the No. 23 ranked squad from Division I, Louisville, against the likes of DIII's No. 1 ranked Johns Hopkins, who are led by No. 3 Caelyn Reilly.
The Louisville women placed just 11th at the Commodore Classic in their season's debut minus Wasike, so they'll need their star if they don't want to lose to the DIII powerhouse that is the Blue Jays of Johns Hopkins. Wasike was 14th at the NCAA XC Championships in 2018, but ran an abbreviated outdoor season. If she's healthy, she'll be a major contender in any race she runs.
Other top individuals to watch include Wasike's teammate, Ivine Chemutai; Anna Kostarellis of Xavier; Eusila Chepkemei of Middle Tennessee State; and Vanderbilt duo Caroline Pietrzyk and Grace Jensen.
Johns Hopkins is coming off a fourth-place finish at the Iona Meet of Champions, where they were also first among non-DI teams. The Blue Jays have a chip on their shoulder this year after losing the NCAA DIII XC title to WashU by a single point, and Pre-Nationals will be a great measuring stick for what is quickly becoming one of DIII's most storied programs.
Men's College Blue Race
No. 3 ranked UW-La Crosse battles No. 8 Johns Hopkins in the blue race. It will be interesting to compare their results to North Central's stats in the gold race.
Women's College Blue Race
The No. 3 ranked MIT women should be the class of this field. No. 9 RPI is also entered here.