Ranking The Best Cross Country Meet Names Of 2019
Ranking The Best Cross Country Meet Names Of 2019
Sasquatch Invite? Berry Watermelon Run? A definitive list of the 15 wildest meet names on the 2019 collegiate cross country calendar.
Oct 24, 2019
by Lincoln Shryack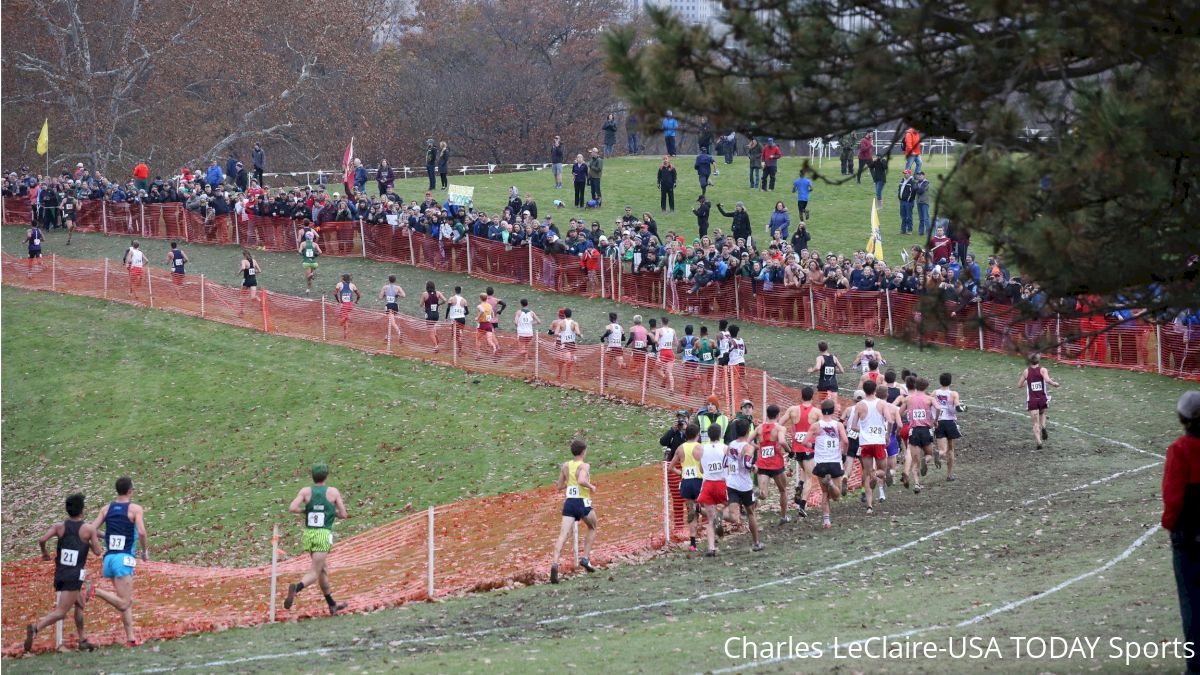 I have a particular fascination with unique cross country meet names. Below I've ranked my top 15 favorite collegiate meets of 2019:
15. Rowan Inter-regional Border Battle (Logan Township, New Jersey)
Is this meet trying to give me directions?
14. Chile Pepper XC Festival (Fayetteville, Arkansas)
This race always make me hungry.
13. Principia Cowbell Invite (Elsah, Illinois)
Needs more cowbell.
12. Cross Country Only Conference (Geneva, New York)
No track allowed.
11. Oberlin College Inter-Regional Rumble (Oberlin, Ohio)
More inter-regional squabbling.
10. Sasquatch Invite (Spokane, Washington)
Not clear if this is a real event but plenty claim to have seen it.
9. Runnin' Monks (Standish, Maine)
This sounds like a cover band of some sort.
8. Beloit College Olde English (Beloit, Wisconsin)
Geoffrey Chaucer loved XC.
7. Blue Apple Invitational (Media, Pennsylvania)
I wouldn't eat that apple.
6. Running of the Cows (Northfield, Minnesota)
For those not quite ready for the Running of the Bulls, consider cows.
5. Drakes Creek Scramble (Bowling Green, Kentucky)
This is also an order at Denny's.
4. Zaxby's Open (Greeneville, Tennessee)
Name a better duo than fried chicken and cross country.
3. Beaver Dam XC Invite (Bluffton, Ohio)
Did anyone ask the beavers if they were cool with a race taking place on their house?
2. Berry Watermelon Run (Rome, Georgia)
Brought to you by Starburst.
1. Tornado Watch Invitational (Leander, Texas)
This race gets cancelled every year.