2019 New York City Marathon
Can Lelisa Desisa Pull Off The World Champs/NYC Double?
Can Lelisa Desisa Pull Off The World Champs/NYC Double?
Lelisa Desisa will try to win two major marathons in less than a month. Can he pull it off in New York?
Oct 31, 2019
by Kevin Sully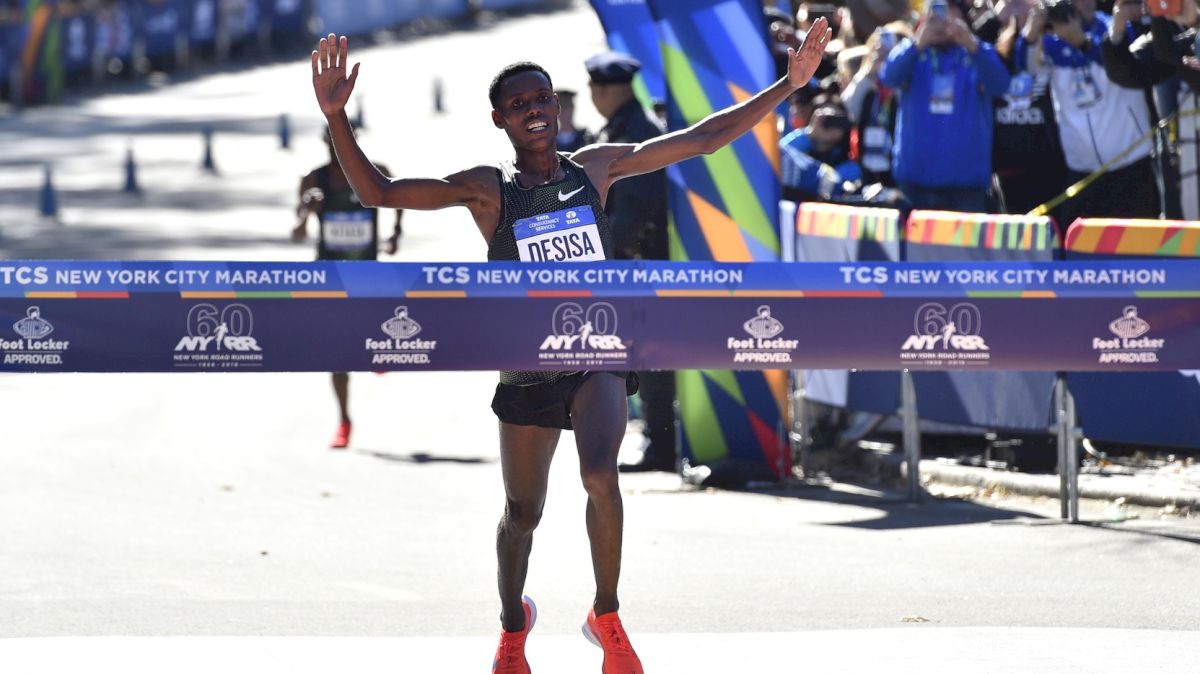 Unlock this article, live events, and more with a subscription!
Get Started
Already a subscriber? Log In
Yesterday, Lincoln explained why the top contenders in New York will, or won't, be able to pull off a victory in Sunday's marathon. Today, I look at four of the biggest questions entering the race
What Condition Are Lelisa Desisa's Legs In?
Desisa will try to defend his New York City title just 28 days after winning the World Championships in Doha. The question is not if his legs will feel like concrete, but at what mile will the fatigue becomes debilitating.
Desisa has run multiple marathons in a year before--in 2015 he did four including the World Championships and New York. That turnaround wasn't as tight. Neither is the Dubai/spring marathon double that is a popular choice of many of the top pros. Less than a month off leaves barely enough time for recovery, let alone anything resembling a build-up. But who knows, maybe it will work. And in a race without the biggest names in marathoning, Desisa lugging the cinder blocks attached to his feet through the five boroughs is an interesting storyline. If there's any consolation, Doha wasn't a fast race. Desisa sat and kicked (as much as you can sit and kick in a marathon) for gold.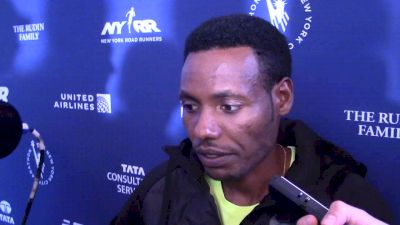 Is Geoffrey Kamworor The Men's Favorite?
With Desisa not at full strength, Geoffrey Kamworor assumes the role of favorite. The 2017 champion is running his first marathon of this year. It's been a successful year for Kamworor. He broke the world record in the half marathon, running 58:01 in Copenhagen. He also won the Kenyan trials in the 10,000m, but opted not to compete at the World Championships.
His preparation for this race has virtually been the complete opposite of Desisa. Kamworor has run seven races across the road, track and the cross country course. The world record in September was the perfect tune-up race and everything is pointing to big run for him on Sunday.
As a whole, this isn't an incredibly deep field. After Desisa and Kamworor, there are only two other candidates to win the whole thing--Shura Kitata and Tamirat Tola. Kitata was second last year in New York and London and took fourth this year in London. He isn't the favorite, but this is his best shot to win a major marathon. Things won't get any easier for him in London.
Tamirat Tola doesn't have as strong a case as Kitata, but will be in the mix. He was sixth in London this spring and fourth in London last year.
Will This Race Provide Any Clarify For The Olympic Trials?
Jared Ward is the top American man entered. A good race on Sunday, combined with his 2:09:25 in Boston, moves him into a very good position heading into February's Olympic Trials. Nobody is a sure thing in that race, but amidst a sea of uncertainty, Ward would be a good bet to get into the top three in Atlanta.
It's also a rare opportunity for Ward to get into the top five in a major marathon. His best finishes previously have been sixth, both at last year's New York City Marathon and the 2016 Olympics.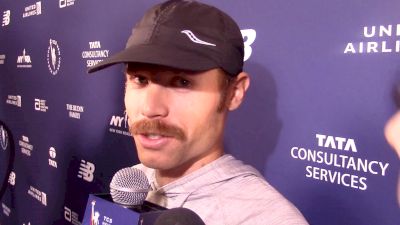 The women's field has more big-name Americans with Desiree Linden, Sara Hall and Kellyn Taylor. Linden, who said she's hasn't decided yet about racing the Olympic Trials, was sixth last year and fifth in Boston this spring. If she's in typically Linden form, she will be in the top five again.
Hall is attempting to do basically what Desisa is doing in the men's race--two marathons in around a month. But maybe a better comparison to her racing frequency is Yuki Kawauchi. Hall set a massive personal best at Berlin on September 29th with a time of 2:22:26. A week after Berlin, she ran, and won, the US ten-mile championships.
Roberta Groner's will also be running two marathons this fall, after finishing sixth at the World Championships. She also placed fifth in Rotterdam in the spring, running a personal best of 2:29:09.
Can Mary Keitany Do It Again?
She's won four of the last five years. Only Shalane Flanagan was able to break up her string of victories. Keitany was only fifth in London in the spring, but she's turned around from mediocre London performances before. In New York, she's great.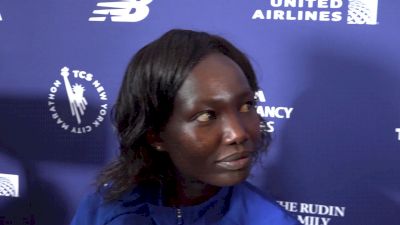 There are two women who can stop Keitany. Ruti Aga won Tokyo this year before dropping out of the sweltering heat in Doha at the World Championships. Probably a wise move in retrospect.
Then there's Joyciline Jepkosgei. The half marathon world record holder dropped out of London in the spring. Sunday will be her second attempt at a marathon. It's a chance to see if she's destined to be just a half marathoner or if she can translate that 64:51 to the longer distance.