FloTrack 24/7
What To Watch On FloTrack 24/7 This Week
What To Watch On FloTrack 24/7 This Week
What To Watch On FloTrack 24/7 This Week
May 4, 2020
by Gordon Mack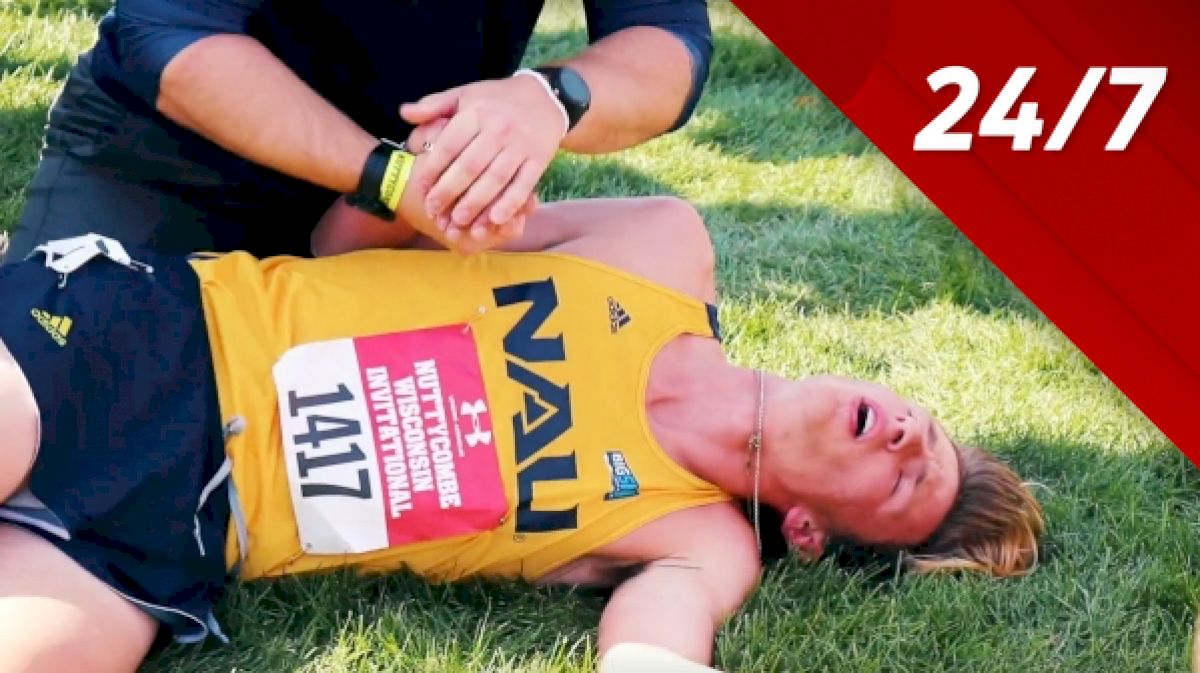 Searching for that perfect quarantine-and-chill content?
Look no further than FloTrack 24/7, a nonstop live stream of all the best films, workouts, techniques, and behind-the-scenes moments FloTrack has to offer.
Each week, FloTrack will highlight different parts of our catalog for you to check out on certain dates and times. And if you want to keep binging, you could leave FloTrack 24/7 on all day and not see the same thing twice. Plus, we won't stop you to ask if you're still watching.
Click here to start watching FloTrack 24/7!
MONDAY MAY 4TH, 2020
| | |
| --- | --- |
| Time (CT) | Live on FloTrack 24/7 |
| 1:48 PM | INSIDE: Mexico | Symmonds & Manzano |
| 3:01 PM | DRIVEN: The Robertsons |
| 3:24 PM | DRIVEN: Trayvon Bromell |
| 4:06 PM | U.S. Army WCAP: Soldiers First |
| 4:18 PM | DRIVEN: Wilson Kipsang |
TUESDAY MAY 5TH, 2020
| | |
| --- | --- |
| Time (CT) | Live on FloTrack 24/7 |
| 3:16 PM | Workout Week: Edward Cheserek (2018) |
| 4:48 PM | Workout: Galen Rupp (2014) |
| 5:59 PM | Workout: Sam Chelanga (2010) |
| 6:31 PM | Workout: Michael Rodgers (2009) |
| 6:45 PM | Workout: Molly Huddle (2016) |
WEDNESDAY MAY 6TH, 2020
| | |
| --- | --- |
| Time (CT) | Live on FloTrack 24/7 |
| 8:21 AM | DRIVEN: Evan Jager |
| 10:18 AM | DRIVEN: Ben True |
| 10:48 AM | DRIVEN: Chanelle Price |
| 11:16 AM | Clayton Murphy: No Limits |
| 11:53 AM | Craig Curley: Navajo Warrior |
THURSDAY MAY 7TH, 2020
| | |
| --- | --- |
| Time (CT) | Live on FloTrack 24/7 |
| 9:50 AM | NAU: Running With The Boys |
| 12:15 PM | SPEED CITY: A Season With The Houston Cougars |
| 3:17 PM | The Program: Colorado |
| 3:57 PM | Stanford: Rebuilding The Machine |
| 4:47 PM | The Program: Florida |
FRIDAY MAY 8TH, 2020
| | |
| --- | --- |
| Time (CT) | Live on FloTrack 24/7 |
| 4:34 PM | Workout: Amere Lattin (2019) |
| 4:43 PM | Workout: Amy Cragg (2015) |
| 5:11 PM | Workout: Arizona's Lalang & Sambu (2012) |
| 5:26 PM | Workout: Arkansas Men (2013) |
| 5:34 PM | Workout: Bryce Hoppel (2019) |