5 Other Events You Can Do In A Garden
5 Other Events You Can Do In A Garden
The success of the Ultimate Garden Clash invites the possibility for what other events could take place at home.
May 7, 2020
by Kevin Sully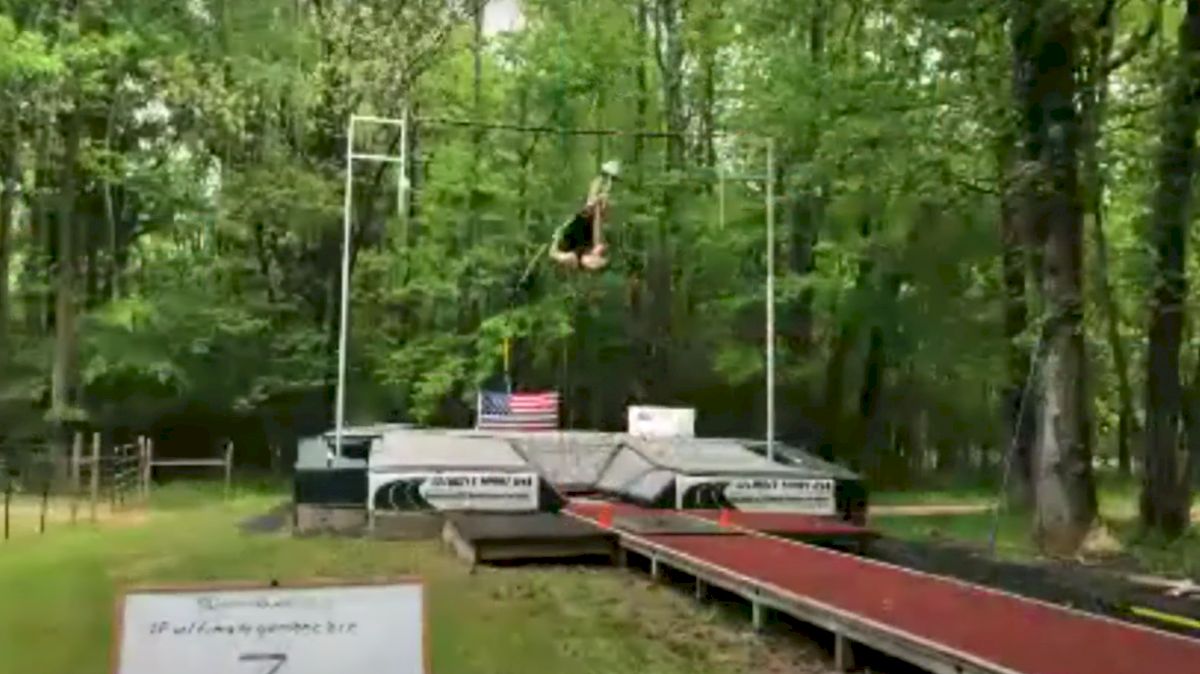 Unlock this article, live events, and more with a subscription!
Get Started
Already a subscriber? Log In
One noted track and field writer called last Sunday's Ultimate Garden Clash, "fun, quirky and controversial." That's high praise, especially considering our current predicament with live sports. Even though the competition ended in a tie, we got to witness the aerobic capacity of Renaud Lavillenie and the extent of Mondo Duplantis' desire to win at everything he attempts—even virtual pole vault challenges with obscure rules.
To that end, I want to throw out other ideas for track and field competitions that can be done at home (garden, backyard, front yard, take your pick).
1. Decathlon
This one comes courtesy of Ashton Eaton, who weighed in during Sunday's vaulting that he wanted to see a way to get a 10-event competition on the screen. Given space restrictions, that is in immense challenge unless some of the events are actual gardening (i.e. tomatoes, cucumbers, etc.). Maybe add in lawn mowing for endurance, leaf blowing for technical ability and the grade school favorites broad jump and the shuttle run, and perhaps you could pull it off.
2. High Jump
I don't know how many professional jumpers have facilities at their house—I would guess it's a significantly smaller number than pole vaulters. But, if they did have the equipment, the high jump could actually work with a good-sized backyard. Setting the bar wouldn't be as much of a challenge as it was in the pole vault and high jumpers could also get the benefit of a full approach. Forget the gimmick of clearances at a low height—let's all just spend an afternoon watching Mutaz Essa Barshim and Mariya Lasitskene take shots at the world record.
3. Shot Put
Like the high jump, the shot put is the other event that is doable with space constraints. I just don't know how many throwers have circles at their house. And, if Ryan Crouser, Joe Kovacs of Tomas Walsh are involved, they'd need about 23 meters of space in order to avoid a dust-up with a neighbor (I'd imagine a dust-up with a neighbor who is a professional shot putter would be decidedly one-sided).
4. 40-Yard Dash
Most people don't have a 40-yards of a runnable surface in their backyard so this is where we move to the front of the house. Plenty of sprinters have been training on the pavement—doing strides on car-lined streets. Spikes would be out, but if you have a reasonably-flat street and some timing equipment, I'm tuning in. Christian Coleman ran an NFL-style 40 when he was at Tennessee and it was a hit. The conditions will be different this time around, but who doesn't want to watch fast people run fast?
5. Kids races
The kids half-lapper was always a hit at Hayward Field so let's bring that idea virtually to the masses to see who is a favorite for gold in 2036 and 2040. There are so many pro track athlete parents who probably spend a good chunk of their time chasing their children around the backyard as is. Break it down by age divisions and mark off 20 meters and yell "go."