Olympics-Bound Marathoner Jake Riley Signs With On
Olympics-Bound Marathoner Jake Riley Signs With On
2020 U.S. Olympic Marathon Trials runner-up Jake Riley, who was unsponsored at the Trials, has signed a sponsorship deal to represent On Running.
Jul 3, 2020
by David Monti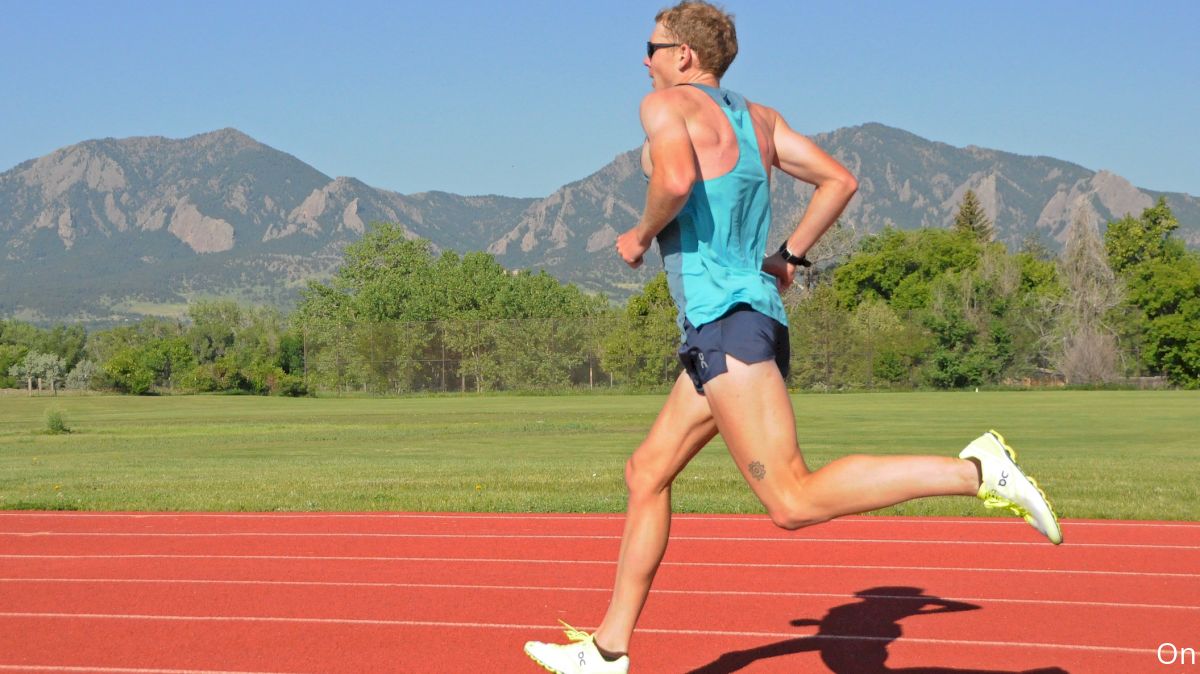 (c) 2020 Race Results Weekly, all rights reserved
(03-Jul) -- Jake Riley, the surprise second-place finisher at the 2020 USA Olympic Team Trials Men's Marathon last February, has signed a sponsorship agreement with On, the Swiss maker of running shoes and apparel. Riley, 32, was unsponsored at the Trials.
"We are thrilled to partner with Riley as he sets off to represent On and the United States in the 2020 Tokyo Olympics next year," said On co-founder and former world duathlon champion Olivier Bernhard through a media release. "Not only has he proven himself an outstanding athlete, he embodies the resilience and drive to succeed that powers performance running here at On."
Riley, who lives in Boulder, Colo., where he trains under coach Lee Troop and is also working towards a masters degree in biomechanical engineering at the University of Colorado, was a promising athlete after graduating from Stanford in 2012 and joining the Hansons-Brooks program in Michigan where he stayed through 2016. But an Achilles injury took him out of the sport for nearly three years until he mounted a comeback in the summer of 2019 which culminated in a 2:10:36 personal best at the Bank of America Chicago Marathon last October.
"This was well beyond expectations," Riley told Race Results Weekly after his run in Chicago. He said that he "very seriously" thought about quitting the sport, but under coach Troop was optimistic about his future after "months of feeling like ten pounds of dirt in a five pound bag."
His run in Chicago elevated him to a possible Tokyo team-maker, but he still did not sign with a sponsor, waiting for the right opportunity. He feels that the wait was worth it.
"I'm so happy to be joining the On team," Riley said through a statement. "I'm excited to represent a company that's committed to running and runners, and I'm looking forward to finding out just how far we can go together."
Riley will wear his On kit and shoes for the first time in a competition tomorrow where he will face Olympic marathoner Jared Ward in a remote 5-K competition where Riley will run in Boulder and Ward in Provo, Utah. The race, called the Virtual 5-K Challenge presented by KT Tape, will be streamed live via Instagram on the @TeamBoulder account with commentary from Ed Eyestone (who coaches Ward) and Troop.
On is a fast-growing brand in the running space, according to an analysis by data company NPD Group published last September. Ten years after market launch, their products are available at over 6,000 retailers in 55 countries, the company said. A few months ago tennis legend Roger Federer joined the company as a "true partner," and is helping to oversee "product development, marketing, and fan experiences," the company said.