2020 AAU Junior Olympic Games
Confidence Is Key For Aly Conyers Ahead Of The AAU JO Games
Confidence Is Key For Aly Conyers Ahead Of The AAU JO Games
Rising high school senior Aly Conyers is ready to see the results of her season-long training in the 200m and 400m.
Aug 3, 2020
by Denise Spann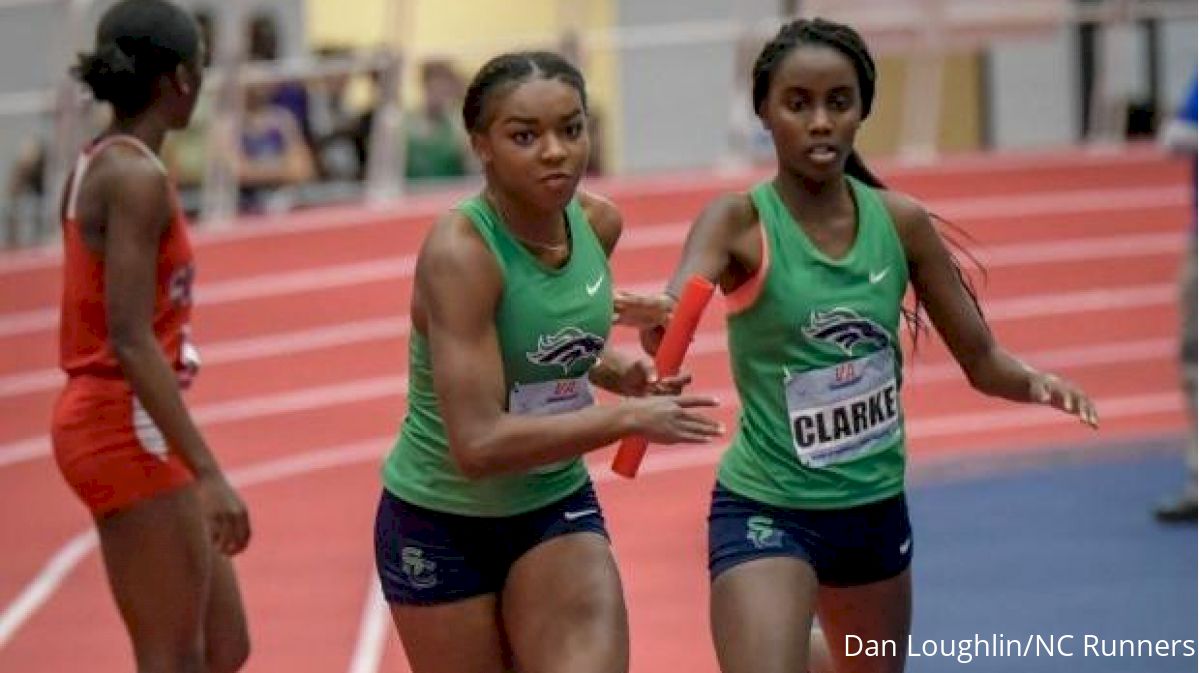 With less than one week until the AAU Junior Olympic Games, Heathwood Hall's (SC) Aly Conyers is ready to see the results of her season's -- or to some, pandemic -- training finally pay off.
"When quarantine first started, I was doing a lot of fall season training because I wasn't sure if we were going to have meets," Conyers said. "When meets started popping up again I transitioned into speed stuff and more spring season training, as if I were ready to race again."
But like any other athlete who hasn't competed this season yet, or at the very least has ran very infrequently, Conyers is excited to perform in what will be her first AAU Junior Olympic Games.
Along with 2,100 athletes, Conyers will travel to the Space Coast in Florida to compete at the 54th annual Games at Satellite High School.
Watch the 2020 AAU Junior Olympic Games Live on Flotrack
Like most high schoolers, she has felt the disappointment of a lost season, but in other ways, she also sees this meet as a way to gain back some of what was lost.
"Although we are still in a pandemic and we have to be careful, it's going to be really good to have that feeling of outdoor track and field again," she said.
The rising senior, who is competing in the girls' 17-18 age division, is scheduled to go in both the 200m and 400m next week. And as the No. 2 seed in the 400m, that event will be her focus next week.
She said her goals are to break the 54-second barrier and improve her 200m PR to the low 24s.
Conyers has gotten the opportunity to compete twice this summer. Most recently at the MVP League Summer Series, she ran a new personal best of 55.87 in the 400m.
"I think getting a PR in my first meet in a couple of months was very good," she said. "It's definitely given me a lot of confidence going into the Junior Olympics... Hoping I can PR again once I get my race strategies down."
To reach her goals, the sprinter is making the biggest adjustments at the beginning of her 400m, focusing on getting a strong start from the blocks.
"I feel sometimes I can hold back and try and go harder at the end, in which it doesn't necessarily work," Conyers said. "Right now in practice we're working on broken 400ms, making sure I hit a certain time at the 150m into the 400m, or even 50m in, just to make sure I get out hard."
Outside of preparing for her biggest meet of the summer, Conyers has been on the frontlines of the Black Lives Matter Movement in Washington, D.C. Along with her brother, Ace, Conyers has founded an organization called Faces of the Future and has organized rallies, marches and voter's registrations drives.
When Conyers first got involved in the movement, she stopped training completely.
"It was just so intense," she said. "I mean there were protests 24/7 and we were always out there working, but as soon as it started to slow down a bit, I got my schedule together. I started having practice later in the day because it was hotter, so I was able to do all of my social justice work during the day and at night, practice."
Through protesting and organizing, Conyers said she has found a greater understanding of her confidence.
"But I feel like being an athlete has given me a different level of confidence going out there because you have to be confident when you go out and race, and you have to be confident when you speak in front of thousands of people," she said. "So, I think it's prepared me in a way to perform, in the same way I do on the track as I do when I'm speaking."
This confidence boost will be important for Conyers headed into competition next week. In addition to her goals, the senior is also aware of how her Junior Olympic performances can impact the next stage of her career - the recruiting process.
"I work better under pressure, I run faster," she said. "I'm really excited to be able to run fast ... this is definitely that last chance to run well for the end of junior year and recruiting season."