2021 Olympic Games
Four Lingering Questions After Monaco Diamond League
Four Lingering Questions After Monaco Diamond League
The Monaco Diamond League meeting was dubbed the "Olympics" of 2020, and it delivered on its promise.
Aug 19, 2020
by Lincoln Shryack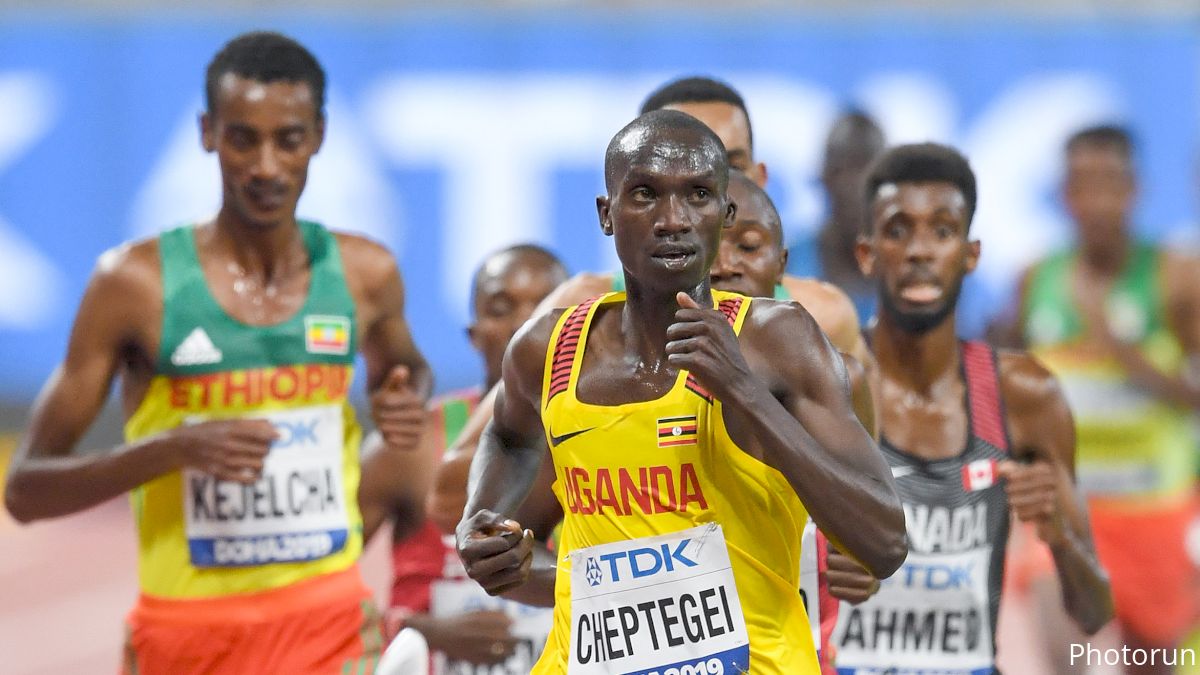 Unlock this article, live events, and more with a subscription!
Get Started
Already a subscriber? Log In
Despite the pandemic wiping out anything resembling a traditional track and field season in 2020, last Friday's Diamond League meeting in Monaco stayed true to its annual billing as the top one day competition in the world. Athletes who hadn't competed in months were in midseason form, with Joshua Cheptegei's 5,000m world record and plenty of other fireworks giving new life to a once lost season.
After the meet, these were the four lingering questions on the top of my mind:
Is Joshua Cheptegei now a lock to sweep 5k/10k gold in Tokyo?
In the afterglow of his 12:35 5,000m world record in Monaco, it's weird to recall that Joshua Cheptegei didn't even run the event at worlds last fall. The Ugandan opted for just the 10,000m (a curious decision at the time since he won the Diamond League 5k in 2019) and he delivered a gold as expected. In Tokyo next summer, the 23-year-old will certainly have both distances on his plate as he looks to catapult himself among the all time greats. The question now becomes whether Cheptegei is beatable in the shorter event.
Just looking back to just last year, the answer was clearly "yes" in the 5,000m. Cheptegei finished seventh and fourth in Diamond League meets in Shanghai and Lausanne, respectively, both tactical affairs that you would expect to see in a championship setting. But I'm not sure that the same rules that applied last year apply now; I don't think anyone could say that Cheptegei was in 12:35 shape in 2019. His 12:51 road 5k in February clearly showed a man on a different level than previous seasons, so I'm happy to throw out his pre-2020 5,000m results.
An outlier PB doesn't make an athlete unbeatable at a championship (just look at the previous world record holder, Kenenisa Bekele, who was defeated in the Olympic 5,000m the same year he ran 12:37), but in the case of Cheptegei it surely will give him outsized confidence that he can handle anything thrown his way from the likes of two-time world champion Muktar Edris, Selemon Barega, Moh Ahmed, etc. No one would argue that that trio could beat Bekele in his prime, and now Cheptegei has shown himself to be a step above that.
Is Bryce Hoppel a legitimate threat to Donavan Brazier?
Bryce Hoppel proved he belonged among the very best 800m runners in the world last year in placing fourth at worlds, but I will admit that I was surprised to see him challenge Donavan Brazier to the line in Monaco. Doing so required Hoppel to cut over a second off his PB (1:43.23) in his first race in six months against a man in Brazier who had defeated him by an average of 1.36 seconds across three previous meetings.
So then, is Hoppel suddenly a threat to unseat the American record holder as the top half-miler in the world, or was this just a really good day for him coupled with a so-so one for Brazier? (Or as so-so as a 1:43.15 world lead can be ;))
The 22-year-old Hoppel certainly has more to give based on this being his outdoor debut in a broken season, but I also don't see him surpassing Brazier-- who ran in front of his fellow American the whole way on Friday-- anytime soon. We've seen that Brazier can run 1:42.34 while dominating the last lap, but a crowded Monaco field seemed to have him out of his usual rhythm. Marco Arop made it tough for Brazier to pass running in front for the first 500m, which appeared to stifle some of the backstretch acceleration we've come to expect from him. That kept Hoppel in the game long enough to put a scare into Brazier, but at the moment I need more evidence than one close call to put Hoppel on the level of a guy who hasn't lost an 800m since last June.
What happened to Sifan Hassan?
2019 taught us to expect historic things from Sifan Hassan every time she stepped on the track, which is why her DNF in her 2020 debut felt so disappointing. The 27-year-old 1500m/10,000m world champ never looked entirely comfortable in the Monaco 5,000m-- she struggled to maintain pace up front with her face featuring a strained expression-- and she dropped out with a kilometer to go without an obvious sign of injury. A day later, she wrote on Instagram that her "preparations have not been ideal, but I am positive and looking ahead with trust in my process."
Runners tend to be extremely vague about their training, so it's not clear if Hassan's unideal preparations were due to injury, challenges posed by the pandemic, or both. But I'm very curious to see how an athlete who was so dominant last year under Alberto Salazar adjusts to training without the currently banned coach. 2019 may very well end up being her career high point, but track fans will be keenly focused on how an athlete of such rare skill follows up her breakout season minus the man who guided it.
It appears that Hassan, alongside Yomif Kejelcha, is working with former Oregon Project assistant Tim Rowberry, so one would think the training is close to identical to previous seasons. Perhaps Hassan just decided to pack it in knowing that it wasn't going to be her day, but on the very same track where last year she set the mile world record, it was impossible to miss the uncertainty surrounding the Dutch star that had replaced the certainty of 2019.
Will Jakob Ingebrigtsen just focus on the 1500m in Tokyo?
After finishing fifth in the 5,000m and fourth in the 1500m at last fall's world championships, teen star Jakob Ingebrigtsen harshly called himself "the biggest loser" in reference to him just missing the medals in two events. On Friday, the 19-year-old was a loser in a much more positive sense as he broke the European 1500m record previously held by Mo Farah with a 3:28.68 runner-up finish to Timothy Cheruiyot. It was his first ever sub-3:30 clocking and he's now eighth on the all time list, nestled in between Cheruiyot and 2012 Olympic champion Taoufik Makhloufi.
Although PBs and medals don't always go hand and hand, Ingebrigtsen should feel confident that a podium spot will come at next summer's Olympics seeing that all but one of the seven men ahead of him on the 1500m list own a gold medal. (The other, Silas Kiplagat, took silver at the 2011 world championships.)
To me, Ingebrigtsen's hardware prospects become a lot stronger if he decides to skip the 5,000m and just focus on the shorter event. Although he's a medal threat in that distance too, I think he cost himself in Doha last year by completely going to the well in the 5k final, a race that ended with him collapsed on the track in exhaustion. He still ran a great 1500m final less than a week later in missing bronze by 0.24 seconds, but with two rounds in between the finals I can't imagine he was at full strength by the end. Looking towards Tokyo, the schedule is even less favorable.
The 1500m and 5,000m first rounds both fall on Aug. 3, and the finals are on back to back days Aug. 6 (5,000m) and Aug. 7 (1500m). You would hope that the tight schedule makes the choice to run one event an easy one for Ingebrigtsen, and based on how he looked in Monaco, that event has to be the 1500m.