2020 Valencia Marathon
Big Running Weekend Ahead On Both Track & Roads
Big Running Weekend Ahead On Both Track & Roads
A busy weekend on the roads and track will make for an early Christmas present for running fans.
Dec 3, 2020
by David Monti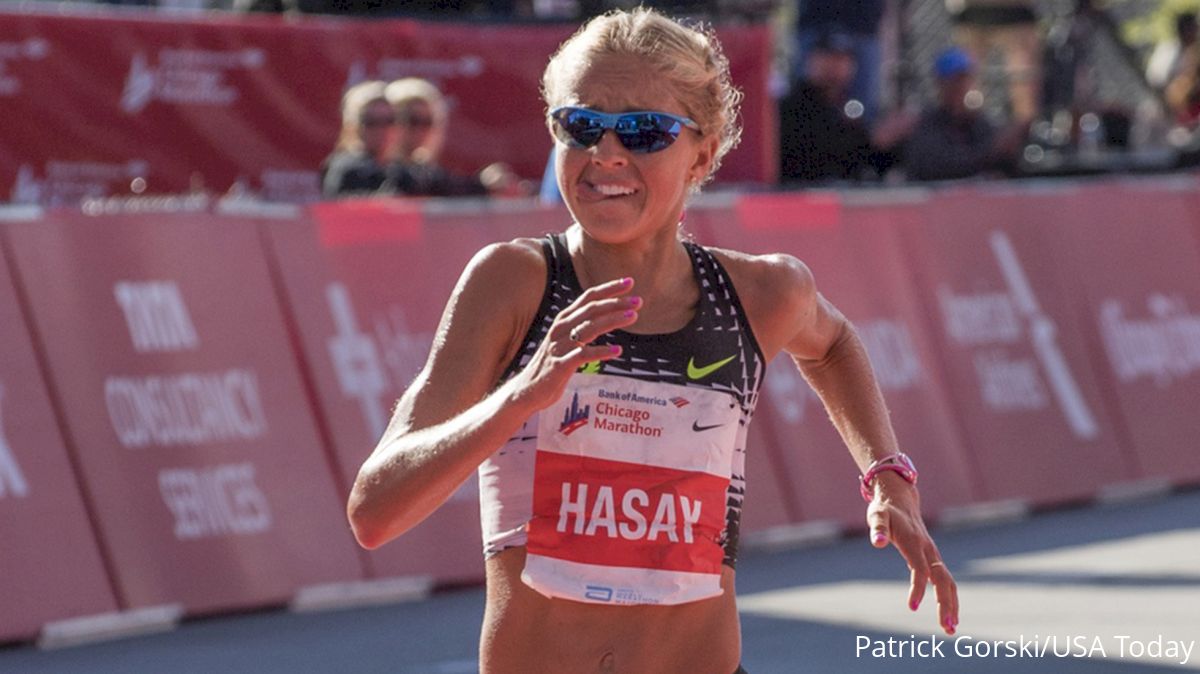 (c) 2020 Race Results Weekly, all rights reserved
(03-Dec) -- The biggest weekend of distance running since the onset of the pandemic is coming up on Friday, Saturday and Sunday, according to Race Results Weekly's exclusive global events database.
On the track, the Japanese Association of Athletics Federations will hold the second phase of their national championships in Osaka featuring the 5000m, 10,000m and 3000m steeplechase races for both men and women. The first phase of these championships were held in Niigata in October when the sprints, jumps, throws and middle distance events were held.
Remarkably, there will be two other strong track events in Japan this weekend, the National Corporate Women's Long Distance Trials in Yamaguchi and the Nittai University Time Trials in Kanagawa, according to Japan Running News.
Also, The Track Meet (yes, that's the actual name) will be held at an undisclosed location in Southern California on Friday and Saturday. The Friday program features six sections of the 5000m, including two very fast races where the goal times are sub-15:10 for women and sub-13:15 for men. The Saturday program has two high school 5000m races, then four 10,000m contests where the goal times in the top sections are sub-27:30 for men and sub-31:30 for women. All of the action will be broadcast live via USATF.tv.
Finally, the Grande Premio Brasil Caixa will be held in São Paulo on Sunday. That is the last event on the 2020 calendar for the World Athletics Continental Tour.
The road running schedule is busier. Five high-level marathons are on tap (including two national championships), and two high-level half-marathons. The most important event is the all-elite 40th Maratón Valencia Trinidad Alfonso in Spain, a World Athletics Platinum Label Road Race. The start list includes 34 men who have run sub-2:10 and 25 women who have run sub-2:30. Race winners will receive EUR 75,000 if they run fast times (sub-2:05:00 for men and sub-2:20:30 for women). There are also EUR 30,000 bonuses for course records (sub-2:03:51 and sub-2:18:30) and EUR 250,000 bonuses for world records (sub-2:01:39 and sub-2:14:04).
The Valencia organizers are also hosting a half-marathon. The fields are not as large as the marathon, but just as high quality. Half-marathon debuts for world record holders Rhonex Kipruto of Kenya, and Letesenbet Gidey and Genzebe Dibaba of Ethiopia are on tap. Race winners will receive EUR 35,000 if they run fast times (sub-58:45 for men and sub-1:05:30 for women). There are also EUR 70,000 world record bonuses (sub-58:01 and sub-1:04:31).
Also on tap for Sunday is Japan's third-oldest and most prestigious men's marathon, the Fukuoka Marathon. Another all-elite race, it will be mostly a domestic affair this year due to the pandemic. The race was to feature a national record attempt by Yuma Hattori, who finished second at Japan's Olympic trials marathon --the Marathon Grand Championships in September, 2019-- but he has withdrawn with a calf injury.
Both Poland and Russia will hold their national marathon championships on Sunday in Olesno and Sochi, respectively (the latter on a Formula 1 race circuit), while there will also be good quality marathons in Wuhan, China, and Macau on Sunday.
Finally, the first-ever Mortgage Network Half-Marathon will be held in Hardeeville, S.C., on Sunday, another elite-only race with 54 men and 48 women on the start list. In that event, men and women will run in separate races, according to race director Larry Kimball.