A Win Would Mean More Than A Fast Time To Fauble At The Marathon Project
A Win Would Mean More Than A Fast Time To Fauble At The Marathon Project
2:09 Scott Fauble knows that focusing on the win at The Marathon Project is more important that seeking a fast time.
Dec 18, 2020
by David Monti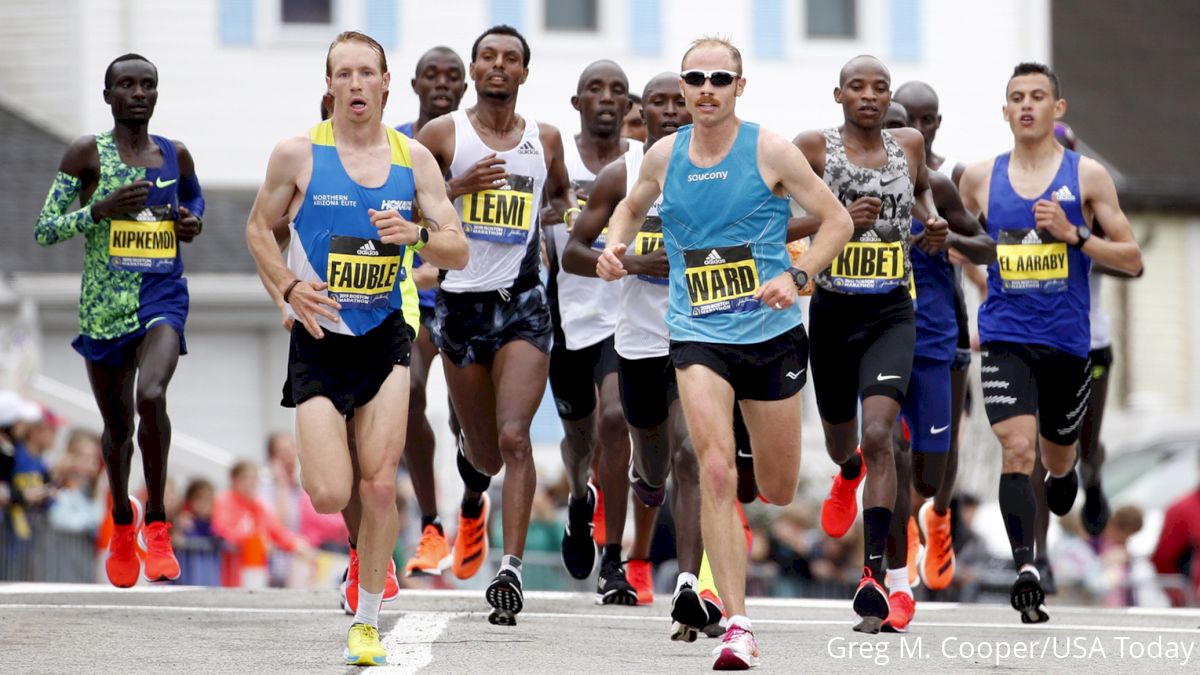 (c) 2020 Race Results Weekly, all rights reserved
(17-Dec) -- When Scott Fauble lines up for Sunday's The Marathon Project in Chandler, Ariz., scoring a fast time will only be at the back of his mind. Sure, it would be nice to improve on his career best of 2:09:09 from the Boston Marathon in 2019, but the 29 year-old who lives and trains with the Hoka Northern Arizona Elite team in Flagstaff wants the win even more.
"I just want to compete to win," Fauble told reporters via video conference yesterday from Flagstaff. "I think we can get focused on times, we can get focused on splits and stuff like that, but all my PB's have come from racing. So, I'm going in there with the goal of winning, and I think anything great that comes from that will be a product of the racing. Like, the win's not going to come from trying to run a fast time, but it would be the other way around."
Like every other professional runner, Fauble has done his best to stay fit and healthy and advance his career during the pandemic. After a solid but disappointing 12th place finish at the USA Olympic Trials Marathon last February, Fauble has kept his head down, grinding out the miles and trying to stay positive.
"I don't think I've done anything special," he said. "The sort of, like, mantra I've had for the last six or eight months or so has been acceptance without pacificity. I'm clear-headed about the fact that we've all been dealt kind of like a bad hand, not just the running community but the entire world. I'm not lying to myself about that, I'm not, like, denying it in any way, but that doesn't mean we have to roll over and let, like, this crappy situation we're in dictate our behavior and our response to it."
Fauble has mostly stayed close to home since March, and has raced sparingly. He did a low-key 5000m at altitude in July, running 13:57.39. He wouldn't race again until the Michigan Pro Ekiden and Half-Marathon in October, finishing second in his stage of the ekiden and helping his NAZ Elite team to victory. In the accompanying half-marathon a week later, he put himself in the mix to win the race. He was one of the last four athletes with a chance to win in the final kilometer and finished a close fourth in a personal best 1:02:18, just three seconds behind winner Morgan Pearson and just one second off the podium. That was an important race for Fauble, where he finally felt his mojo returning.
"Certainly more than any other race, or any other kind of single day since the Trials," Fauble said when asked if the Michigan race made him feel like his pre-pandemic self. "I just felt like my body did what I told it to do where was trying to make the hard decisions, I was trying to go with the moves, and I was trying to win the thing, and my legs followed suit. They were able to do the things I wanted them to, which hasn't really been the case for a little while."
Fifty-four men are on the start list for Sunday's race, and the first pace group --led by pacemakers Frank Lara and Mason Ferlic-- will go out at a 2:09 pace. Fauble said he would go with that group and he predicted there would be significant attrition.
"There will probably be 20 guys in the top group," Fauble predicted. "Ten hang on and ten don't."
Fauble knows he has to be patient on Sunday, and patience has been an important part of his approach to the sport this year. He said he's been realistic with himself about the limitations imposed by the pandemic, but he's determined to still grow as an athlete. Sunday's race will be his sixth marathon, and he's developed the confidence which comes from experience. He's ready for any kind of race in a year which has been so difficult for so many.
"So, just being level-headed and knowing that things aren't going to break my way sometimes," Fauble mused. "Just being honest with myself about that, and trying to do everything I can, everything I can control going forward as opposed to kind of wallowing in the fact of this sucks."