Fuel Your Passion
SPIRE Academy Student Athletes Train with the Best
SPIRE Academy Student Athletes Train with the Best
Some of the world's top track and field athletes have found a new training home on the Geneva, Ohio campus of SPIRE Institute and Academy.
Mar 1, 2021
by Kevin Sully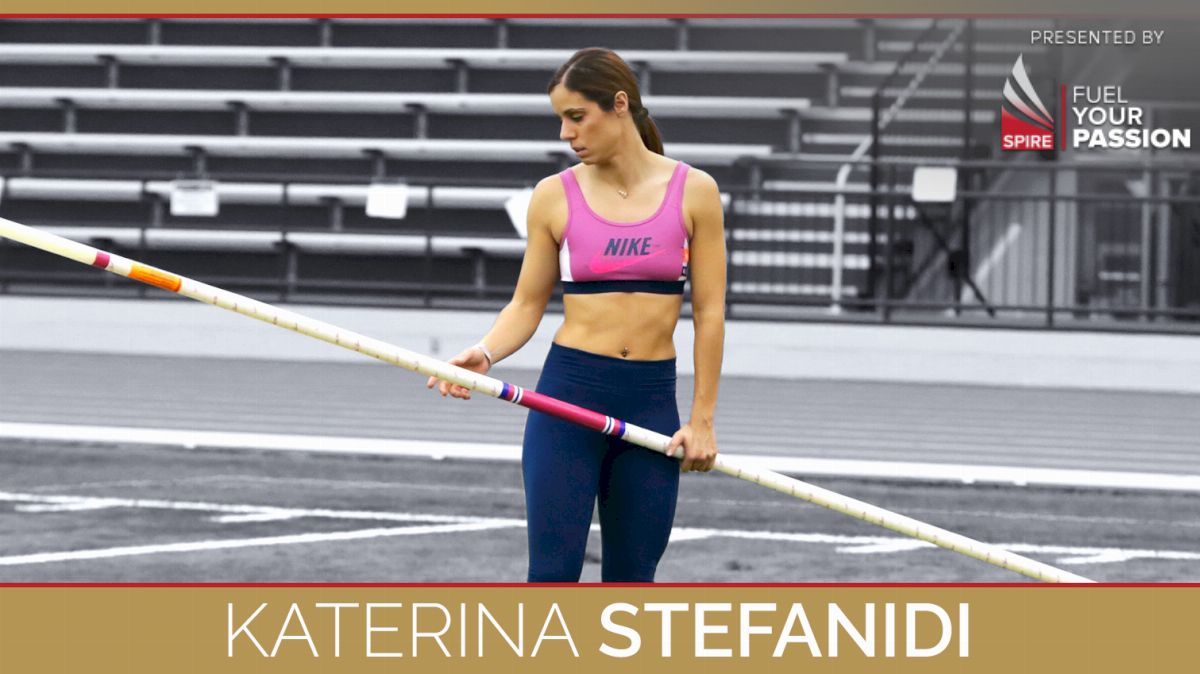 This story is sponsored by SPIRE Institute & Academy. SPIRE and its expert coaches, teachers and performance trainers offer residential camp and academy training programs in basketball, track and field, swimming, esports and drone racing.
For more information on the Track & Field Academy, click here.
For information on Track & Field camps, click here
Over the past year, some of the world's top track and field athletes have found a new training home on the Geneva, Ohio campus of SPIRE IA (Institute and Academy). Drawn to SPIRE's world-class facilities and renowned coaches like Charlie Powell, Tim Mack, and Kibwé Johnson, master athletes with a view toward the Tokyo Olympics and beyond have converged on the massive complex near Lake Erie to train.
Top-tier track and field athletes who have found a training home at SPIRE include Katerina Stefanidi, the gold medalist in pole vault at the 2016 Summer Olympics in Rio, and middle-distance runner Clayton Murphy, who took bronze for the US in Rio with the fifth-fastest time ever by an American in the 800m. Pole vaulter Reed Scale and long jumpers Corey Crawford and Mady Richards are also among the elite track and field athletes who have created a training bubble at SPIRE during the past year.
The group of Olympic hopefuls and other master elites training at SPIRE has created a lot of excitement, but the epicenter of campus life has always been and continues to be SPIRE Academy. As an international boarding high school with a post grad program, SPIRE provides its student athletes with a comprehensive mix of academics, athletics, skills training and personal and career development in ways that have never been done before.
SPIRE's student athletes spend roughly 4-5 hours each day pursuing their area of personal passion-- be that a specialty field or particular sport. Those who are training for track and field events have the unique opportunity year-round to train with the same coaches, trainers and developers of talent who are working with Katerina, Clayton, Reed, Corey, Mady and other elite track and field athletes. And because an athlete's full potential cannot be achieved with physical training alone, SPIRE Academy's student athletes receive integrated performance training, physical conditioning, mental skills training and nutrition/hydration guidance along with technical and tactical skill development.
SPIRE Academy's boarding and day students also spend 4-5 hours during the weekdays being 'coached' by seasoned college prep educators, business experts and other experienced professionals to master an innovative academic curriculum. As students work to embrace core academic material, they also grow in their understanding of themselves and others-- learning to achieve their personal goals individually and through teamwork.
In addition, SPIRE Academy provides student athletes with ideal exposure to the collegiate coaching network. Its college placement team has delivered hundreds of athletes into collegiate programs across the nation and provided post grads seeking an additional year of training and performance before college the opportunity to improve their athletic and academic proficiency.
SPIRE Academy is the ideal environment for student athletes who are looking to compete at levels traditionally not found in local high school and club sports programs. The opportunity to train with expert coaches like Charlie Powell, Tim Mack and Kibwé Johnson in the same facilities as internationally acclaimed athletes like Katerina, Clayton, Reed, Corey, Mady and other master athletes helps build strong, confident, mentally tough student athletes who embrace a challenge and thrive under the pressure of competition.