2021 Great North Run
Rupp, Obiri Headline Great North Run Entry List
Rupp, Obiri Headline Great North Run Entry List
Galen Rupp and Hellen Obiri lead the star-studded fields at the Great North Run.
Sep 8, 2021
by David Monti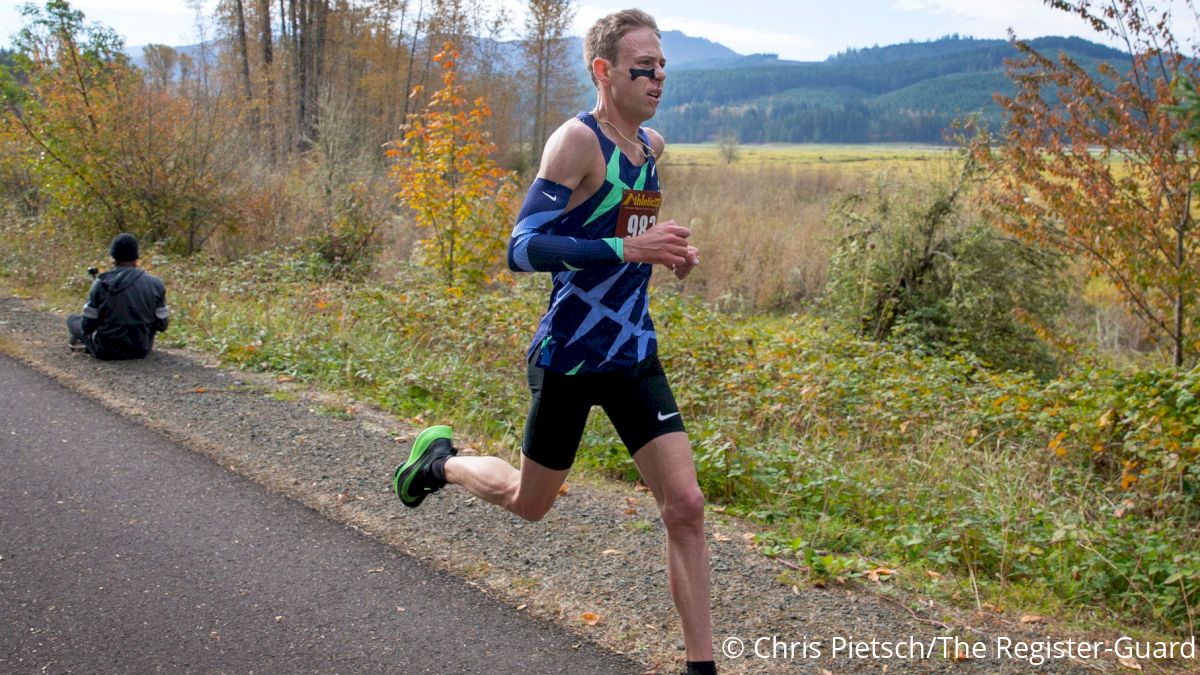 Olympic medalists Galen Rupp of the United States and Hellen Obiri of Kenya are the top names for Sunday's Great North Run half-marathon from Newcastle to South Shields in England. The race will be contested for the 40th time and the first time since 2019.
Rupp, 35, a won the Olympic 10,000m silver medal in London in 2012 and the marathon bronze medal in Rio in 2016. He is coming off of an eighth place finish in the Olympic Marathon in Sapporo last month. A veteran of seven half-marathons, the former Oregon Duck has a personal best of 59:47 from the point-to-point Roma-Ostia half-marathon in Italy in 2018. Rupp will be using Sunday's race as part of his training for the Chicago Marathon on October 10.

Obiri, 31, twice the Olympic 5000m silver medalist including in 2021, will be running only her second half-marathon. However, in her first attempt at the distance in Istanbul last April she ran an exceptional 1:04:51 making her the fourth-fastest Kenyan of all-time. The versatile Obiri is the only woman in history to win world titles in indoor track, outdoor track and cross country.

Other established athletes slated to run on Sunday are the two Olympic Marathon bronze medalists, Bashir Abdi of Belgium and Molly Seidel of the United States who have personal bests of 1:01:16 and 1:08:29, respectively. Britain's Marc Scott (1:00:35) and Jake Smith (1:00:31), and Belgium's Soufiane Bouchikhi (1:02:59) are also competing on the men's side, as is Britain's Charlotte Purdue (1:08:23).

An interesting element to this year's race is the inclusion of several track athletes making their half-marathon debuts. Those include Stewart McSweyn, the Australian record holder for both the mile (3:48.37) and 10,000m (27:23.80); Eilish McColgan, the British record holder for 5000m (14:28.55); Edward Cheserek, the Kenyan record holder for the indoor mile (3:49.44); and Dominique Scott, the South African record holder for 3000m indoors (8:41.18).

To be accurate, both McColgan and Scott have covered the half-marathon distance in competitive settings: McColgan was a pacemaker at the 2020 Virgin Money London Marathon where she split half-way in 1:12:26, and Scott ran a low-key half-marathon near her home in Arkansas in 2017 running 1:18:02. Sunday's race will be their first efforts in an elite half-marathon.

"So EXCITED to announce I'll be racing my debut half-marathon at the Great North Run, next Sunday!" McColgan tweeted. "Coming off the back of a long track season - I've not set myself any real goals, other than to get out there and enjoy the whole experience."

The Great North Run is traditionally run on a point-to-point course from Newcastle to South Shields which loses 30.5m of elevation, so it is not record eligible. However, this year's race will be held on a different course which will start and finish in Newcastle and will cross the towering Tyne Bridge twice. The finish line will be on the Great North Road in Newcastle upon Tyne, adjacent to the Town Moor.

The records for the traditional course are 58:56 by Kenya's Martin Mathathi set in 2011, and 1:04:28 Brigid Kosgei, also of Kenya, in 2019. The last edition of the race had 42,280 finishers making it the largest half-marathon in the world for that year.