2021 Virgin Money London Marathon
Numbers To Watch At The London Marathon
Numbers To Watch At The London Marathon
Keep an eye on these numbers at the 2021 Virgin Money London Marathon.
Sep 23, 2021
by Kevin Sully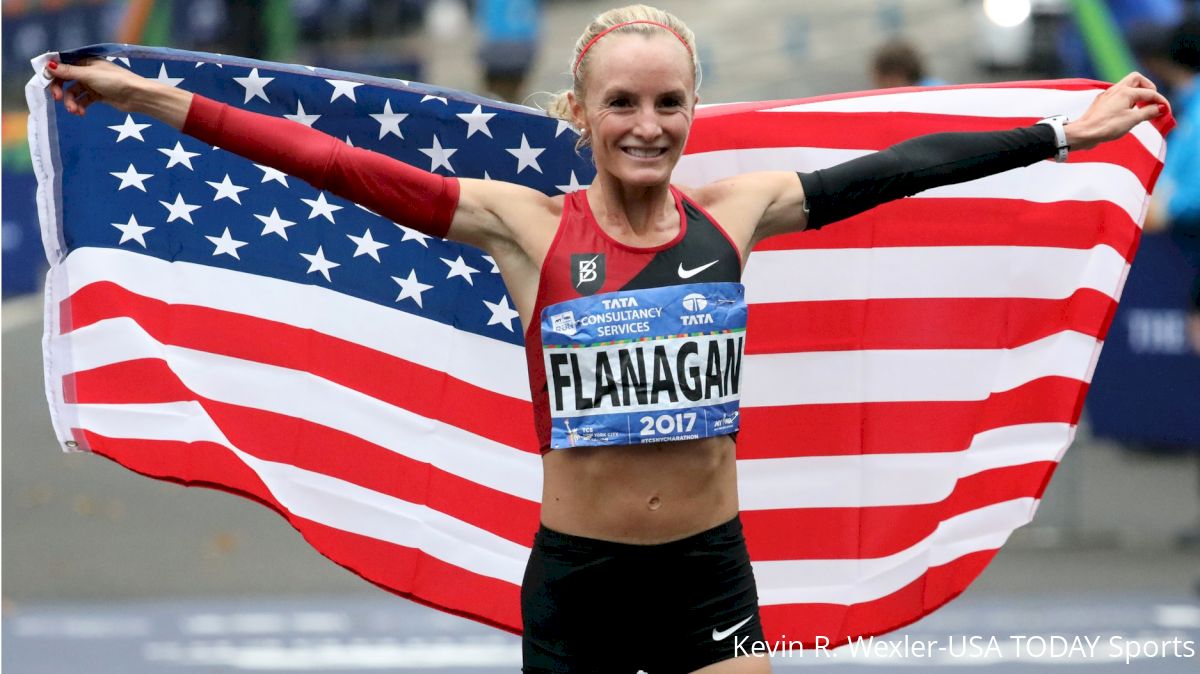 Aside from the mile-by-mile splits, keep an eye on these numbers at this year's London Marathon.
Watch the 2021 Virgin Money London Marathon Live On FloTrack
4 (record for most men under 2:04 in one race)
Certainly, the personnel assembled in London has the capacity to meet, or exceed, that mark set by the 2020 Valencia Marathon where the top four men all ran 2:03:30 or faster. London features six men with a personal best under 2:04 and another, in defending champion Shura Kitata, who certainly has the ability to run that quickly (Kitata's personal best is 2:04:49). The benchmark for London is the 2019 edition of the race where two men went under 2:03 (Eliud Kipchoge and Mosinet Geremew), while third-placer Mule Wasihun ran 2:03:16.
While this race doesn't have the presence of Kipchoge, it does have the potential to be deeper--fourth place in 2019 was "only" 2:05:01. Much will depend on the conditions of race day and how good a job the pacemakers do in the early miles, but there's the possibility that this race will be remembered not just for the winner, but for the combined efforts of the top five.
2:15:25 (Paula Radcliffe's course record)
Brigid Kosgei grabbed Radcliffe's world record in 2019, can she bump her from the top spot in London as well? As I wrote about earlier, Kosgei's greatest challenge might just be the quick turnaround after the Olympics this summer. Even though Kosgei has run 2:14, the course record is still a huge ask--enough that the shorter build-up might be enough to put it out of reach. Kosgei's pursuit of a quick time will be helped if one of her competitors has a good day.
If one of the four women who have run under 2:18 in the field can run PR pace, then Kosgei will at least have some company. Joyciline Jepkosgei is the best candidate for a drop in time after all she's accomplished in the half marathon. But this mark, like every attempt at a fast race, is at the mercy of the weather. Last year, the conditions were awful. Perhaps their fortune will turn around in 2021.
40%(chance of rain, as of 10 days before the race)
Last year the wet weather had large impact on the race and felled the immortal Eliud Kipchoge and relegated him to a well-beaten eighth. For those who ran the Olympics, overcast skies will be a welcome sight after the draining heat of Sapporo in August. Keep an eye on the weather—this is traditionally a spring marathon and the fall conditions can complicate things for the runners.
2:59:59 (Shalane Flanagan's goal time as she tries to run six marathons in seven weeks)
The marathon legend is pursuing a busy fall schedule in retirement, trying to run six marathons (including all the World Marathon Majors) over the course of seven weeks. Flanagan has set a goal time of 3:00 for each race which seems quite difficult, but it's Shalane Flanagan so I'm sure a series of 2:45s are in order. Here's what her schedule looks like:
Berlin: 9/26
London: 10/3
Chicago: 10/10
Boston: 10/11
New York City: 11/7
Since the Tokyo Marathon was postponed, Flanagan is looking for a sixth marathon to take its place. London will be the second leg of this attempt and she shouldn't have too much trouble clipping off some 6:45 miles. I'm guessing the goal in London will be energy conservation before she flies across the Atlantic and has to run Chicago and Boston on consecutive days.