Check Out Some Great Gifts For The Runner In Your Life
Check Out Some Great Gifts For The Runner In Your Life
If there is a runner in your life you want to show appreciation for, they will surely enjoy a gift that supports their sport.
Aug 13, 2022
by FloTrack Staff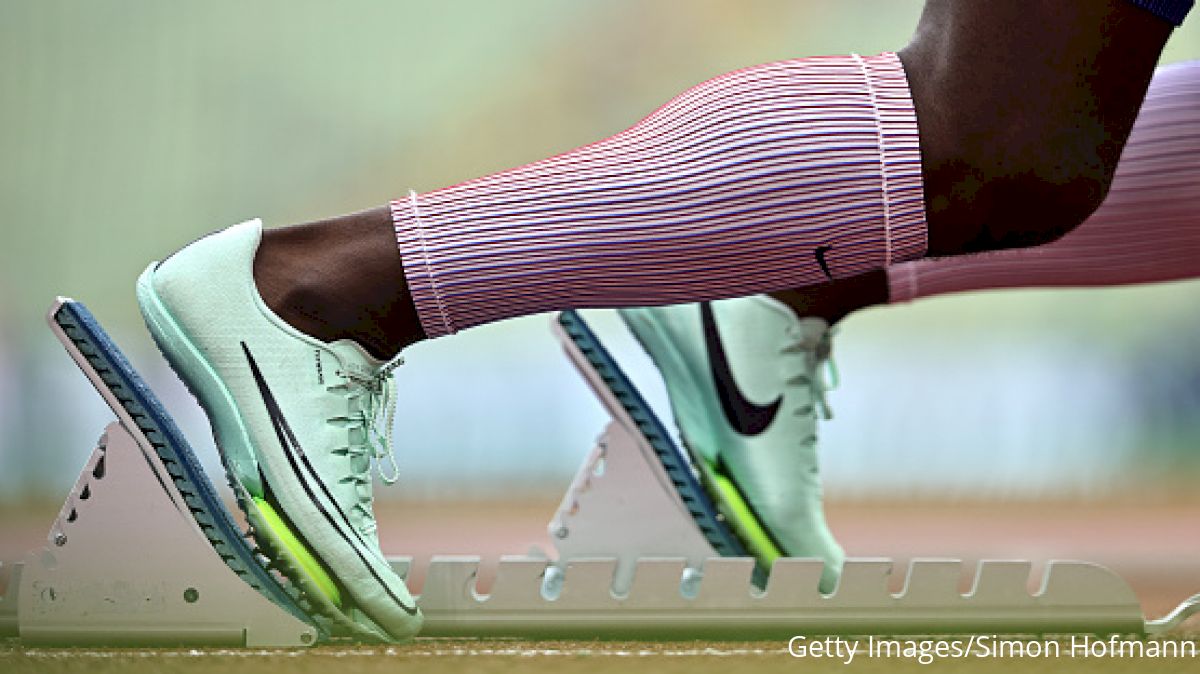 If there is a runner in your life you want to show appreciation for, they will surely enjoy a gift that supports their sport.
Some runners might be picky with their gear, especially shoes and clothes. So, we curated some alternatives. Here are five great gifts for runners in your life.
Wireless Earbuds
Our top pick for this list of best running gifts is a pair of wireless earbuds. If you don't mind splurging for the holidays or your recipient's birthday, this gift is something they will cherish, even outside of their running activities.
Some popular selections include Jaybird Vista True Wireless Earbuds and Bose Sport Earbuds.
Therapy Tools
Another gadget a runner might appreciate is the Theragun Mini Percussive Therapy Massager.
This pocket-sized mini massage device is a great companion for runners who want instant relief while on their regular route.
Alternatively, the M3 Pro Deep Tissue Massage Gun is a great tool for them to have at home.
If those therapy massagers are too high-tech for your recipient's taste, consider the TriggerPoint Grid Foam Roller instead. Though this option does not offer therapeutic vibrations, it does have raised bumps and lines that reach deep into the muscle tissue for relief.
Water Bottles
Consider the Nathan Hammerhead Stainless Steel Water Bottle that comes in three different sizes and is triply insulated to keep liquids hot or cold for hours. These thermos-style flasks come in plain or stylish colors designed to match any runner's outfit.
If your recipient doesn't mind graphics on their equipment, the Hydrated and Hasty Water Bottle is another great option. It features original art wrap printed on a high-performance insulated stainless steel bottle, designed to hold 20 ounces and maintain its temperature.
Energy Supplements
Like any sport, running or track and field requires time for muscle recovery. As such, gels that help promote muscle recovery make thoughtful runner gifts. These products are tasty snacks that serve as a runner's fuel.
Spring Energy offers vegan gel products that come in exciting flavors, including Canaberry (strawberry and banana), Awesome Sauce (apple and cinnamon) and Speed Nut (mixed berries and nuts).
GU Energy also has a similar line of sports energy gels in familiar flavors, such as chocolate, caramel, vanilla, and strawberry.
Cookbooks
Finally, cookbooks can be great gifts for running enthusiasts who are getting serious about their hobby.
Listen to the person you intend to give a gift and keep an ear out for any mention of changing their diet. Instead of getting them some food that you think they will like, you could be their gateway to a more nourishing athletic lifestyle.
Give them some cookbooks designed specifically for track and field athletes.
Some titles to consider include "The Runner's World Vegetarian Cookbook" by Heather Mayer Irvine and "Run Fast. Eat Slow: Nourishing Recipes for Athletes" by Elyse Kopecky and Shalane Flanagan.
Final Words
Getting the best gift for runners requires some insight into the recipient's preferences. Still, it all boils down to something that supports their hobby. Consider the items we listed above for options that any runner is sure to enjoy.