Highlighting the tastiest races of the track season every week!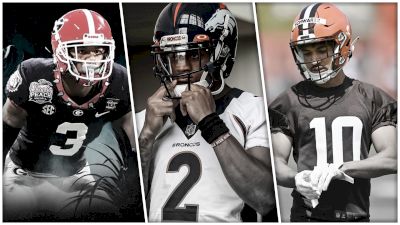 This State-Record 4x1 Had Three Future NFL Draft Picks
May 15, 2021
Three years ago, Patrick Surtain, Tyson Campbell, Ja'Den McBurrows and Anthony Schwartz put down a 4x100m relay race for the ages.
The foursome at Plantation American Heritage (FL) High School, a group of three seniors and a freshman, captured a meet record at the FHSAA Class 2A State Track and Field Championships at the University of North Florida in Jacksonville, securing a Florida No. 2 and a U.S. No. 14 all-time effort of 40.14 seconds.
Surtain, Campbell and Schwartz were selected in the NFL Draft's first three rounds on April 29-30, with Surtain going No. 9 to the Denver Broncos, Campbell going No. 33 to the Jacksonville Jaguars and Schwartz being picked No. 91 by the Cleveland Browns.